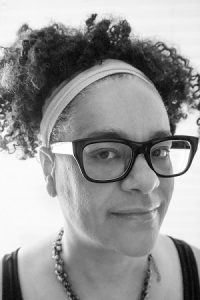 The MSVU Research Office is pleased to host the next installment of its Black and Indigenous Speaker Series featuring Dr. Katharine McKittrick, Associate Professor of Gender Studies at Queen's University.
Dr. McKittrick's work focuses on Black geographies, theories of anti-colonialism and race, cultural geographies, and the arts. She is the author of several books, including Dear Science and Other Stories, Demonic Grounds: Black Women and the Cartographies of Struggle, and Black Geographies and the Politics of Place.
Dr. McKittrick's talk, titled Dear April: The Aesthetics of the Black Miscellanea, will take place on Friday, November 19, 2021 from 12 p.m. to 1:15 p.m. Atlantic Time. It will be held online via MS Teams.
All are welcome.
RSVP to speakerseries@msvu.ca to receive a link to attend.