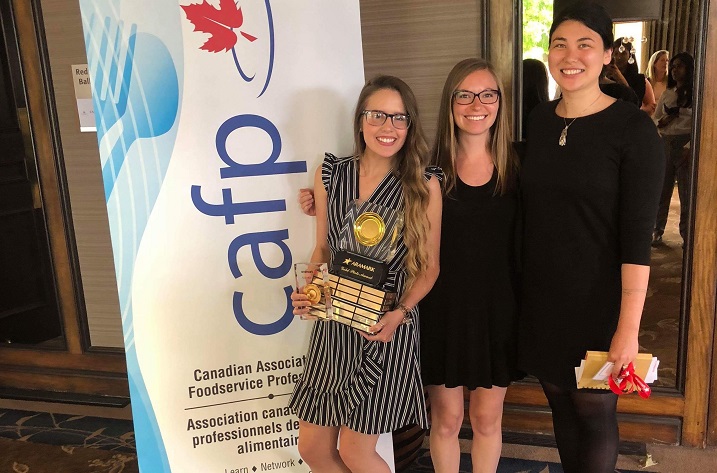 The Mount was well-represented last week at the Canadian Association of Foodservice Professionals (CAFP) conference in Vancouver which featured the theme "The Evolution of the Foodservice Industry". Applied Human Nutrition students Kathleen Chan, MSVU CAFP Student Branch President and 2018 Mount valedictorian, and Jolene Bianco attended as winners of conference bursaries funded by Ecolab, while Jelisa Gallant attended as a branch recipient of the Aramark Gold Plate Award.

At the conference, Jelisa received the top national honour as she was named the recipient of the 2018 National Gold Plate Award – she is the among a small number of Mount students to claim the prestigious title in the past few decades. The award is "bestowed upon the student who, in the opinion of the judges, exemplifies the type of student the hospitality industry requires and shows outstanding commitment to the industry and the community."

Congratulations to Jelisa, Kathleen and Jolene on these achievements!

And stay tuned for a strong Mount presence at the 2019 conference as it comes to Halifax (May 15-18) with a theme of "Changing the Future".