Meet the Jackson family
For a couple in their late 30s, Roberta and Ryan Jackson were well on their path to success on many levels. Ryan owned his own business, Roberta had a successful career in the film industry, and they owned a house in East Vancouver. In their own words, "For thirty something year olds, we had done everything right."
Their daughter, Cassia, came into their lives in 2012, and shortly thereafter, the family was hit by a series of health issues, with the most serious being Roberta's diagnosis of Type 1 Diabetes. It became a pressure cooker situation with Roberta not able to return to regular work hours and Ryan's business suffering as he needed to focus on Roberta and Cassia. They soon recognized the need to make a plan and restructure their lives. The decisions were not easy, but they bravely made them – sell their home and leave family and friends to embrace an entirely different future on the other side of the country.
Putting the pieces together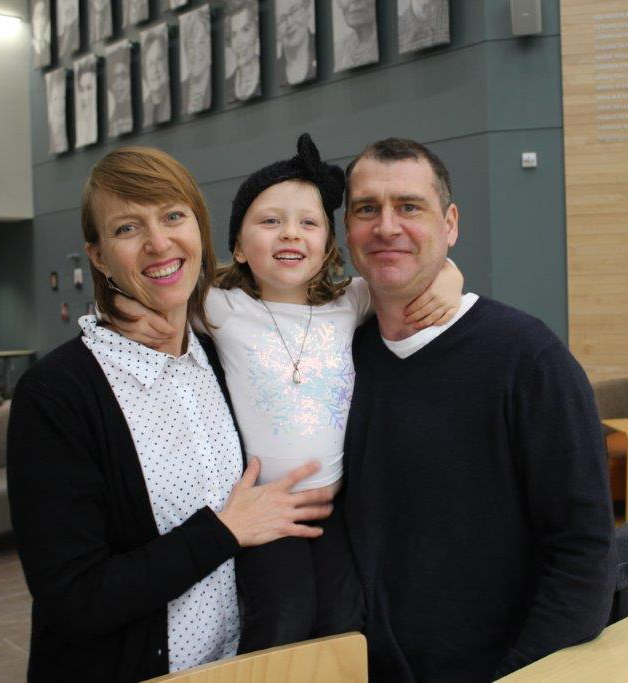 As they began their Canada-wide search to determine the best place to relocate, they took many factors into consideration: where would be the best place to raise their daughter and settle as a family, build a sense of community, and pursue further post-secondary education?
Ryan was keenly interested in pursuing a business degree, and Roberta was passionate about studying dietetics. Having grown up in Newfoundland, the idea of moving to the east coast was appealing to Ryan, and Roberta was open to the possibility. With Cassia in tow, they began touring universities and areas, searching for the right fit for their family – also gaining a new appreciation for the diversity of the country.
While touring campuses, they found that not only did the Mount offer the courses of study they were looking for, but they also learned that the campus was smaller to navigate (especially in the winter with a young child in a stroller). It didn't take them long to determine that, as new parents and mature students, the Mount was the right fit for them. The pieces soon fell together, including finding a home within walking distance.
Roberta admits that balancing family and academics – juggling schedules and parenting – has been her greatest struggle. In her own words, "I look back now and see that the Mount has been a safe place for me to gain my confidence and make, what feels like, an enormous transition." Ryan graduated from the Mount with a business degree in May 2017, and Roberta is in the final year of her degree in Applied Human Nutrition, completing her internship currently.
---
"The Mount has been central in moving our lives forward. My diagnosis was a motivation, but our education is allowing us to set bigger goals and achieve them."
---
Building a community
Once the move was made, finding support in the community was the next step. From the time Roberta received her diagnosis of Type 1 Diabetes, giving back through involvement with the Diabetes Society became a goal of Ryan's. Soon after Ryan began volunteering in the Halifax office of Diabetes Canada, Roberta followed. And the team at the Diabetes Society has proven to be a tremendous support to the family too.
Today, Roberta and Ryan remain involved, with Ryan now holding a position as the regional chair of the Atlantic Division of Diabetes Canada, and Roberta continuing her volunteer work with the organization. Recently the Jackson family was named the recipient of the Regional Inspiration Award from Diabetes Canada at their volunteer recognition ceremony. Roberta and Ryan have even sought to help others by taking on a speaking engagement during which they talked openly about their personal journey, an experience Roberta describes as an emotional one. "Being in the room with the organization made me (and us) feel supported, recognized, and that we were surrounded by friends. Not everyone has seen our choices as heroic, I've had to defend my decision on several occasions. We were very grateful."
A message to others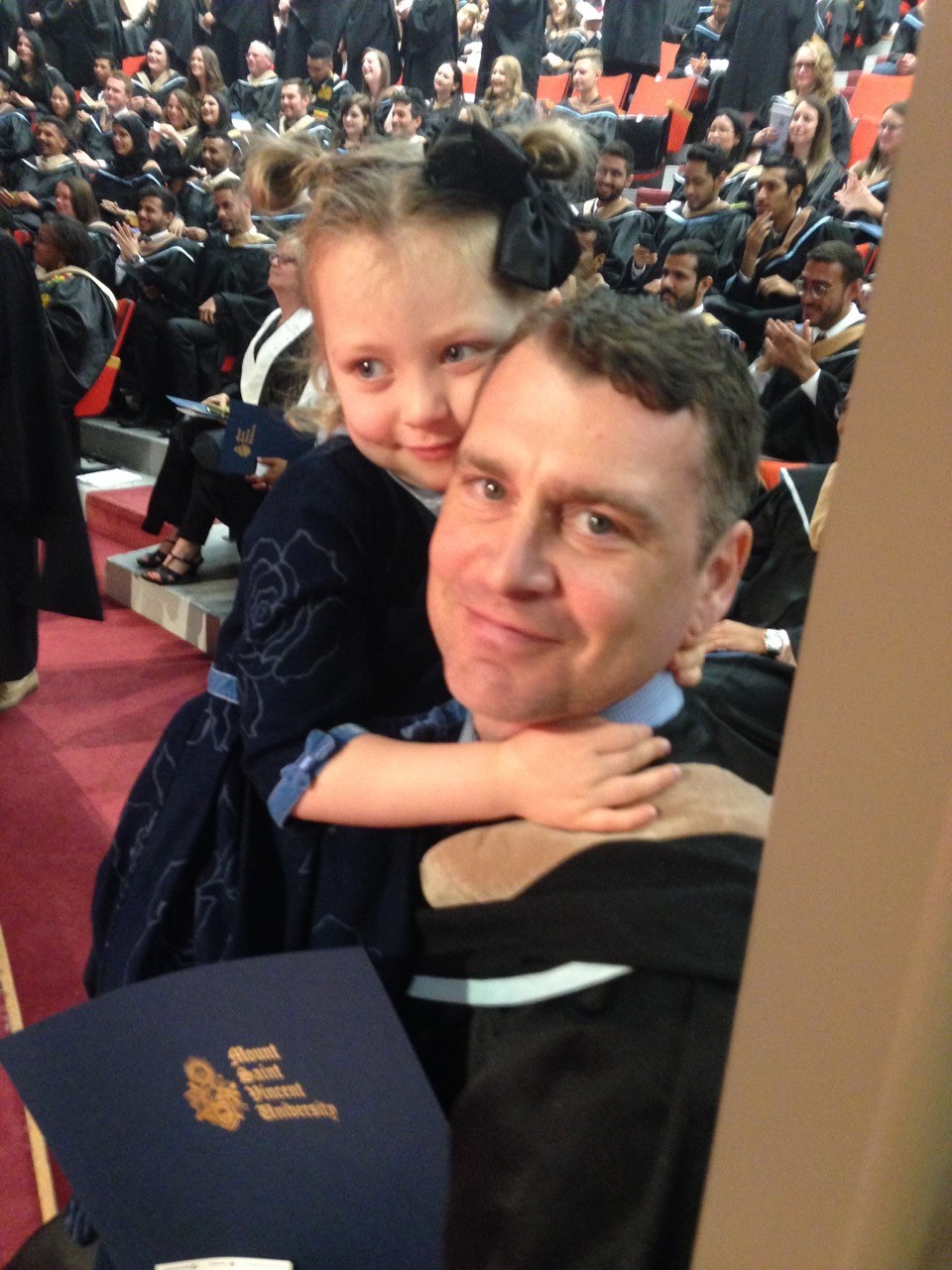 Despite the family's trials and tribulations, Roberta and Ryan feel that this chapter of their lives has been enriched by their new appreciation of education, and their shared sense of adventure and openness to possibilities.
Roberta states, "Education is about creating curiosity and giving you the ability to learn. With those, all other experiences will be richer. It is the place where you can be self-reflective and ask broader questions about the world while being given tools to better understand it and how it affects your life."
In Ryan's words, "Take your time and plan your life to accommodate your education. If you need to experience, life do it. Travel and explore the world. Study to find your curiosity… follow what interests you…amazingly the answers will appear."