More than 350 girls and young women from across Nova Scotia will attend the Alexa McDonough Institute (AMI) Girls Conference on Friday, March 6, 2020 at Mount Saint Vincent University. Participants from schools and organizations across Nova Scotia will be inspired and empowered by workshops, talks and special learning opportunities at the day-long event themed 'Courageous Creative Confident'. The conference is held annually to celebrate International Women's Day (March 8).
"We are hosting 40 workshops covering a wide range of topics of interest to girls ages 11 to 18. We will address current issues young women face," explains Cassandra McDonald, Girls Conference coordinator. "Workshops will include talks and activities around subjects such as building self-confidence, healthy body image, sexual health, STEM, environmental issues, leadership, starting a business, assertive communication, self-defense, social media and toxic relationships."
Helicopter pilot Allison Rumbolt of Cougar Helicopters will be giving the morning keynote address; she will share her experience working in a traditionally male-dominated field. Growing up in Mary's Harbour, Newfoundland, she fell in love with aviation as a child after her first helicopter ride when she was nine years old. She says she flies in one of the harshest environments in the world and it challenges her to be the best pilot she can be. Activist and poet El Jones will be back to inspire more girl power with her rousing spoken word poetry in an afternoon keynote.
"The Girls Conference is one way we in Nova Scotia bring critical attention to gender discrimination and at the same time, celebrate girls and women's accomplishments, help girls to recognize their own strengths, and picture themselves in a career," says Dr. Susie Brigham, chair of the steering committee for the Alexa McDonough Institute for Women, Gender and Social Justice. "We love holding this event because – for the past nine years we've been doing this – we have seen young women develop their courage, creativity, and confidence during the day of the conference."
Organizers are grateful that the conference has attracted funding support from the Nova Scotia Advisory Council on the Status of Women, the Delmore Buddy Daye Learning Institute as well as continued support from Mount Saint Vincent University. This year, Scotiabank leads the way with a gold sponsorship; they are joined by Emera and other businesses who are leading workshops, providing donations and gifts for the girls' 'confidence bags'.
The conference's popularity has grown in the nine years since its inception – there's room for 350, with 400 still on the waiting list. Organizers are already planning how to accommodate more attendees next year which will mark the conference's 10th anniversary.
---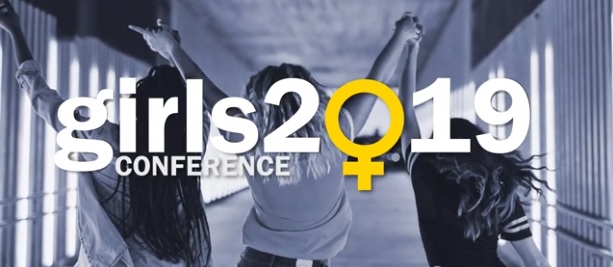 For more information:

Leanne Beddow
(902) 488-3256

www.msvu.ca/girls2020
Leanne@studio11.ca