Graduating from the Mount is a dream that Ayodeji (Ayo) Aladejebi has held on to for over a decade.
Originally from Lagos, Nigeria, Ayo's journey at the Mount began in 2005, but due to unforeseen circumstances, he had to put his graduate degree on hold. This spring, he not only achieves his goal of graduating from the Mount, but he has also been given the honour of acting as valedictorian.
"The experience of communal learning was phenomenal. Also being part of an Africentric cohort gave me an incredible learning experience that most people never get."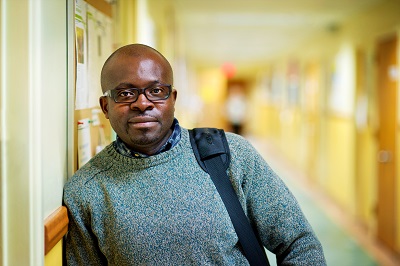 Graduating with a Master of Arts in Education,
Studies in Lifelong Learning
, Ayo says he has always gravitated to the Mount community. "There is something to the Mount that keeps drawing me in," he said. "The small class sizes, the relationships with professors, the accessibility of the university being centrally located and, of course, the beautiful campus."
"The North Enders are some of the best people in this city. If you are looking for one place within the city where the saying 'It takes a village' rings true, I tell you, the north end is the place to be."
It's no surprise that community was an important factor for Ayo when choosing a post-secondary home. Community has always been important for him, and his love for community has long fueled his advocacy work, much of which is focused on Halifax's diverse north end. "My journey into the north end of Halifax is in itself a demonstration of the spirit of the community," said Ayo. "Outsiders are quick to perpetuate the stereotypes of the north end, but this was the only community that would consider me for employment when I moved to Halifax from Ontario 17 years ago."
Ayo has held many roles in Halifax's north end including work with the Nova Scotia Community Access Program, which aims to ensure internet and computer technology access for local communities. He's supported the African Canadian Employment Clinic, assisting in the development of a seven-week training module to provide computer training, and has served as a committee member on the Careers Nova Scotia Workshop Development Group. Ayo also dedicates time to mentoring youth, having served as a community connector for the Youth and Community Working Together for Peace project, a crime-prevention and community mobilization program for youth ages 12 to 16 living in the north end of Halifax.
"As someone who has gone through the rigour of the Canadian immigration system, I have a first-hand experience when it comes to the issues of immigration. Leaving what you know for the unknown can be quite challenging. So, as someone who has been there before, this is my way of lending a hand and giving a shoulder for another person to lean on."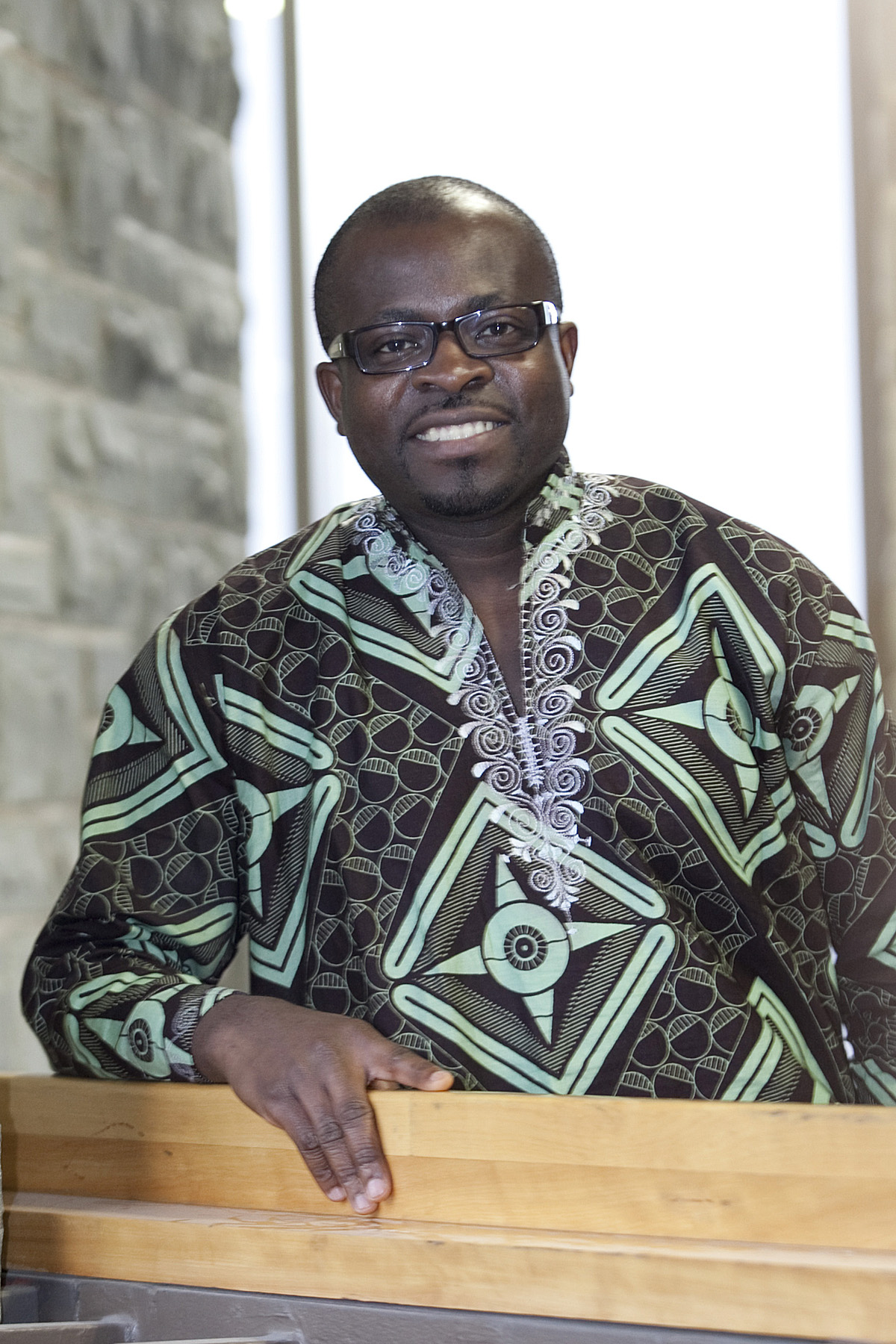 Employment support and immigration issues are two of Ayo's biggest passions. "The ability to work with individuals who are trying to bring about change in their lives is very humbling," said Ayo. "Seeing individuals move from a place of uncertainty to a place filled with hope makes all of my efforts to support them worthwhile."
In addition to Ayo's community work, and sharing his life with his wife and three kids, he was able to maintain a GPA over 4.0 throughout his time at the Mount, and will graduate with a GPA of 4.10. "Without a doubt my faith in God has kept me afloat – that is the primary source of my strength," he said. "I also have a great support system including my family and the Africentric cohort at the Mount which provided the guidance that saw each of us through."
When asked what he will miss the most about the Mount, Ayo said there are too many moments to count, but singles out his supervisor Dr. Susan Brigham. "She has a way of inspiring you to inspire yourself…I will miss her very much."
In the immediate future, Ayo plans to dedicate a lot of quality time to his wife and children, and perhaps look into conducting more research on lifelong learning. As for ten years from now? Well, Ayo's passion, drive and commitment to helping others will continue. "I want to do more with immigration and settlement," he said. "How this is going to evolve I'm not sure yet, but I see myself moving in that direction. You never know, a PhD may be in sight."