(Halifax) – According to a study released today at Mount Saint Vincent University (the Mount), the health of many Nova Scotians may be at risk because they simply cannot afford to eat healthy food.
The 2012 Participatory Food Costing report suggests that families and individuals relying on minimum wage earnings or Income Assistance are at significant risk of experiencing food insecurity. According to the report, the average monthly cost of a basic nutritious diet for a household of four with two adults and two children in Nova Scotia was $850.59 as of June 2012. This is an increase of, on average, $79.94 per month since 2010.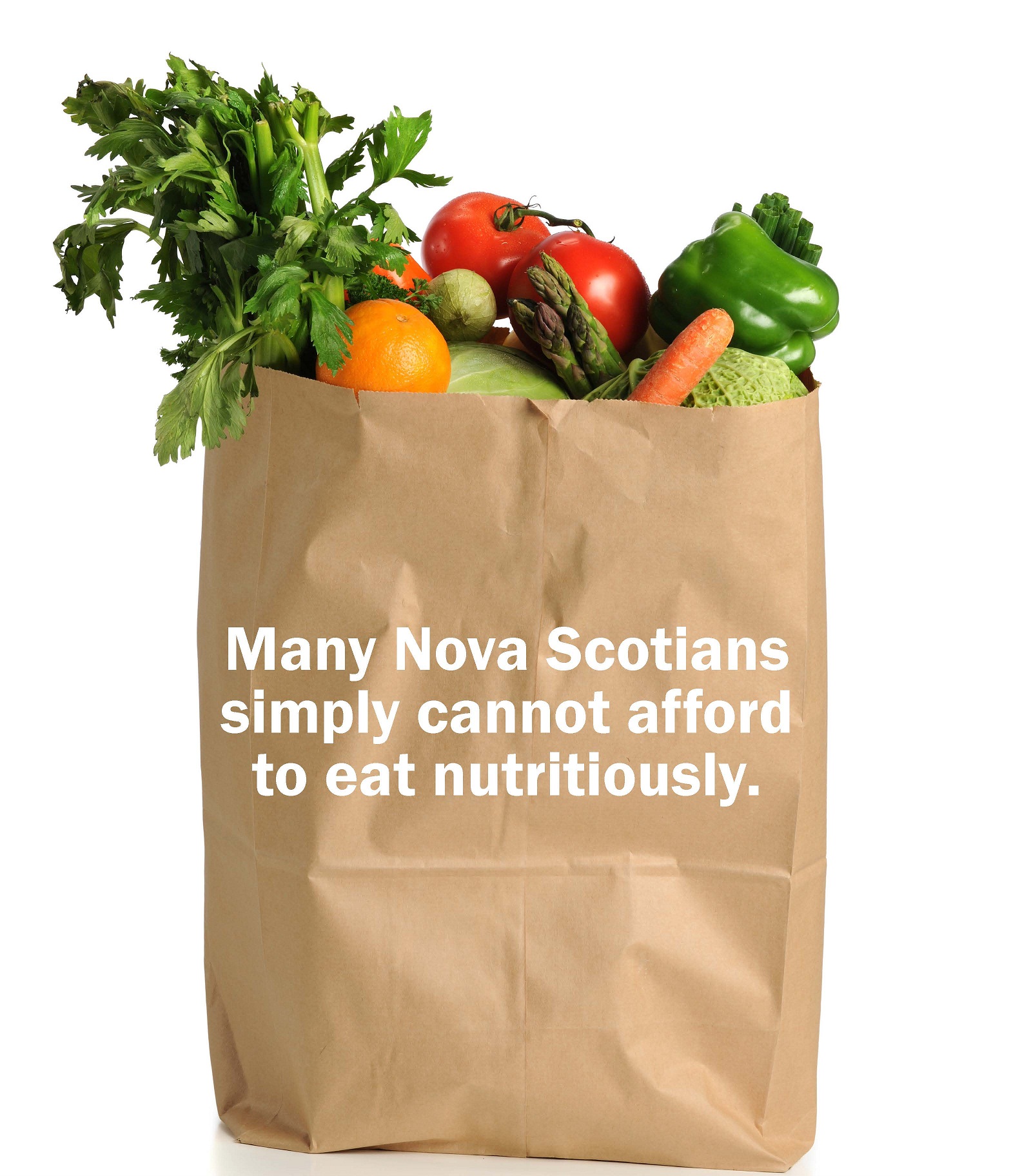 "Food insecurity occurs when individuals struggle to access enough food for an active, healthy life," says Dr. Patty Williams, Canada Research Chair in Food Security and Policy Change, Director of FoodARC and Associate Professor of Applied Human Nutrition at the Mount. "As the cost of a basic healthy diet continues to rise, more Nova Scotians are becoming at risk of the negative physical, mental, and social health effects of compromised nutrition."
"In households with inadequate incomes, the food budget is the most flexible and is often used to cover other fixed costs such as shelter, power, and transportation," says Dr. Williams. "Our current system supporting families most at risk is not adequate and we see that reflected in the difficult decisions they are being forced to make."
The report highlights the need for further examination of income and income supports to ensure that all citizens receive an adequate livable income. It also suggests that social policies directed toward food security are needed to ensure that all Nova Scotians have adequate resources to access a basic nutritious diet for their health and well-being. In countries where there are strong policies in place that minimize social and income inequality, the result is a healthier population and a more peaceful and productive society overall.
About Mount Saint Vincent University
Recognized as a leader in flexible education, applied research, and a personalized approach to education, Mount Saint Vincent University has been nationally recognized among undergraduate universities in Canada for our success in Social Sciences and Humanities Research Council grants and for having one of the lowest student-to-professor ratios. The Mount is committed to being a model of creative teaching and research that nurtures socially responsible global citizens. For additional information about the University, visit msvu.ca.
-30-
For more information:
Ben Boudreau, Public Affairs
(902) 441-0505 | ben.boudreau@msvu.ca