Inspiring student vows to explore language, the world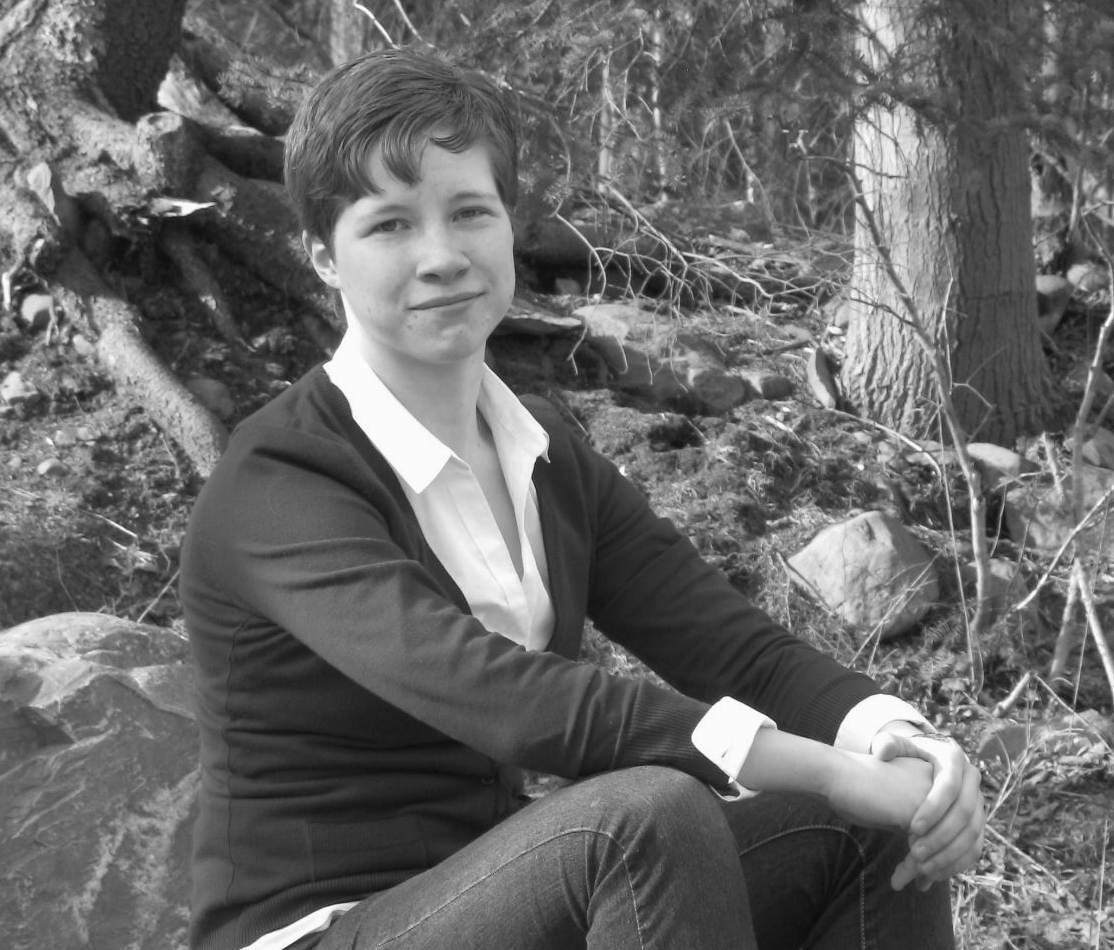 When a young scholar pens a 5000-word novella at just eight years old, it's natural to have high expectations for her future. Luckily for Courtney Church, she's lived up to every one of them as a standout student of the Mount's English Department.
Graduating this month with a 3.98 GPA, earning her the Sister Mary Agnes Prize in English, Courtney continues to impress professors and classmates alike with her insatiable curiosity, meticulous research, and unique ability to deconstruct complicated literary concepts in an engaging way.
While her peers are quick to describe her as eloquent, professional, and lively, Courtney remembers her early days in academics differently. "I was nervous raising my hand," she admits. "I was worried they would think that what I was saying was fluff."
But her life-long love of language was a perfect fit for the department and nerves quickly gave way to a natural born leader both in and outside of the classroom. Serving on the executive team of the English Society and acting as a student liaison between the faculty and students, she has been integral in forging new connections including the development of a departmental mentoring program launching in the Fall of 2013.
As an academic, her eloquence as a speaker and insightful perspectives set her apart, particularly during a defining appearance at the Annual Atlantic Undergraduate English Conference. As one of six students selected to represent the Mount, her presentation of her analysis of In the Penal Colony by Franz Kafka was described as inspiring, accessible and engaging. But to Courtney, it was simply another way to quench her thirst for knowledge.
"There's more to a degree than paper," she says. "I want to explore the hidden places of academia in a way that others haven't before and look at it in a really interesting and engaging way."
Looking ahead, the future is bright for this dedicated volunteer and cyclist. Through her directed study on Samuel Beckett with Professor Graham Fraser, she connected with Professor Andre Furlani at Concordia University where she will complete her Masters of Arts in English. Although she has never visited Montreal, she's keen to follow her passion to new adventure knowing that the Mount will never be far away.
"I'll definitely be emailing my professors, my Mount friends, and my thesis supervisors for years to come," she laughs. "They've helped me grow so much."
When asked what her wish for the future is, Courtney replies in Latin: "Mens sana in corpore sano," she laughs before translating. "A healthy mind in a healthy body."