Exemplary public service a priority for this PR pro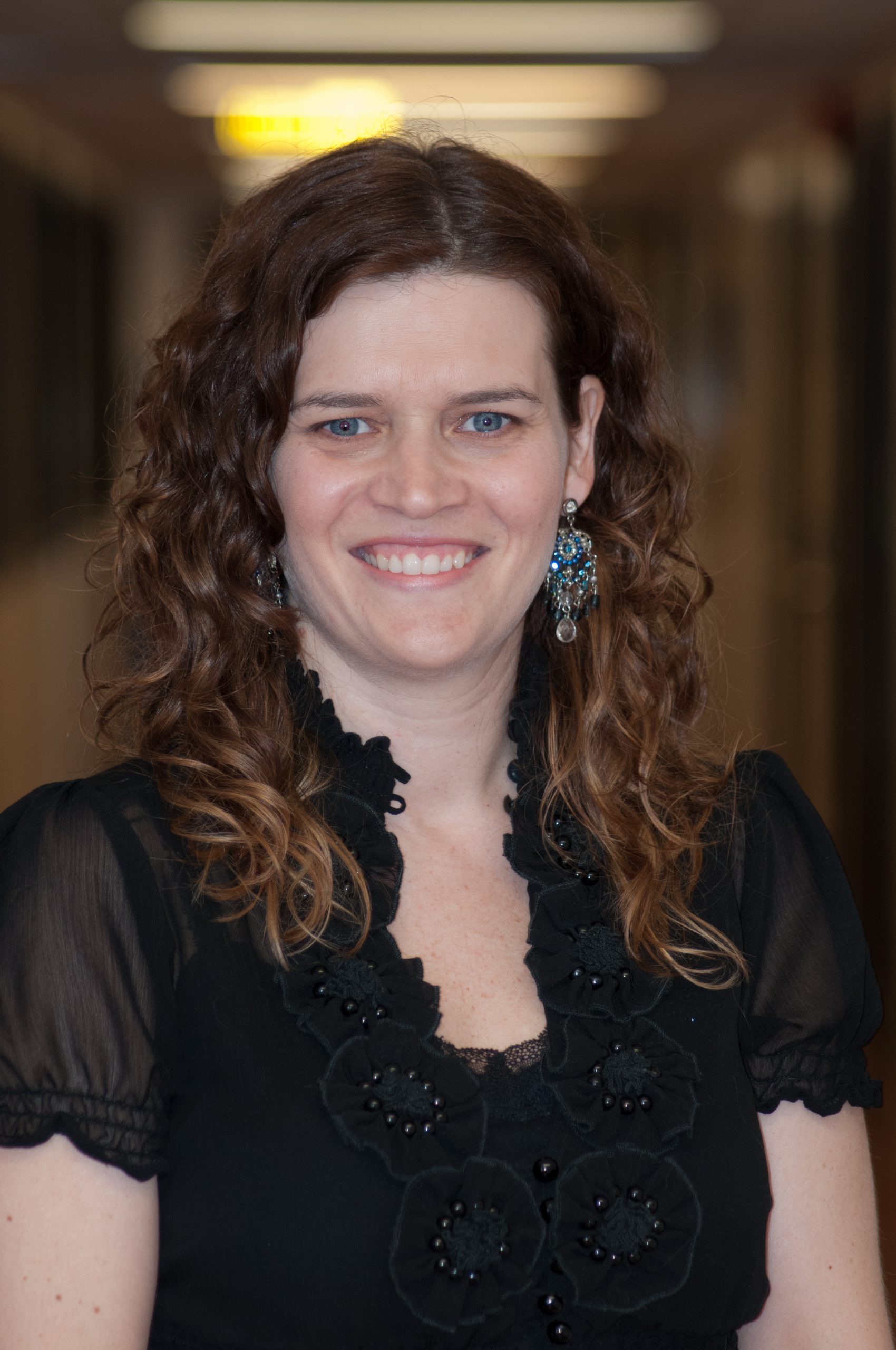 As an engaged citizen and communications professional, Theresa Rath's passion and influence reaches far beyond her roots in Truro, Nova Scotia. After 13 years in the workforce, Theresa decided it was time to return to school as a part-time student in the Master of Arts (Communication) program, while continuing her work as Public Relations Manager with Halifax Regional Police (HRP). This previous graduate of the Bachelor of Public Relations program makes clear that the Mount has become much more than her alma mater.
"The Mount feels like home to me," she says. "The Mount has helped me to understand the importance of lifelong learning. In my graduate degree, I learned the deep theory behind what I do every day."
While she describes her role with the HRP as 'more than full-time', Theresa's ability to achieve balance among what others may consider competing priorities is a testament to her meticulous approach and commitment to excellence. Theresa's Grade-Point-Average – the highest in her program – demonstrates this very point.
"Going to school and working simultaneously gives you so much to add to your professional life," Theresa notes. "It really shifts your priorities."
Theresa's ability to exercise communications as both an academic discipline and a professional practice is evident in her volunteer activities, perhaps none more personal than her commitment to advocating for organ donation. At the age of 17, Theresa's 46-years-young father passed away after a sudden brain aneurysm. For more than two decades, Theresa has been a spokesperson and supporter with various organizations, sharing the story of why organ donation is a choice worth making.
"In communications, when you have a personal connection to something, it makes your speech even more heartfelt," explains Theresa, referring to her keynote address as part of a 'Gift of Life' ceremony hosted by the Governor-General at Rideau Hall. "It's equally important to understand how your story and message can be shared in a way that appeals to the various learning styles of others."
Theresa remains a participant in the 'Legacy of Life' communications working group, a volunteer with 'Life: Pass it on', is a volunteer with Shelter Nova Scotia, a frequent guest lecturer at the Mount, and a former decade-long member of the International Association of Business Communicators.
Her service to the Mount as an alumna and graduate student have been equally as impressive. In 2006, Theresa was a member of the organizing committee for the 25th Anniversary celebrations for the Bachelor of Public Relations program and, more recently, a student representative on the Graduate Studies Committee with the Department of Communication Studies. Theresa has also been an active ambassador of the Mount, reaching out to fellow alumnae as part of a calling campaign for Project TWENTY12.
"There's always an opportunity to grab on to, to be excited about," she says, noting her long term goal includes doctoral studies and teaching.
Theresa's intellect, commitment to the Mount and exemplary public service make her an already established success worth of her nomination as a 2013 Spring Convocation valedictorian. We can't wait to see what she does next.