F. Marie (Martin) Jones built the foundation of her post-secondary education at Mount Saint Vincent, graduating from the institution with a Bachelor of Arts in 1951, a Certificate in Education in 1952, and a Bachelor of Education in 1955. She later served as a member of the MSV alumnae association, including a time as association president.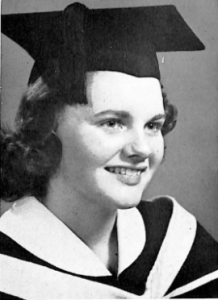 Such is Marie's connection to MSVU that her family established the F. Marie Jones Scholarship in her honour. The award – given annually to a student enrolled in the thesis-based Master of Arts in Family Studies and Gerontology degree program with a focus on Gerontology – recognizes Marie's life-long volunteer contributions to the university and to her community.
Marie's pursuit of education extends beyond Mount Saint Vincent. She recently graduated from Dalhousie University with a Master of Arts, becoming – at almost 93 years of age – one of the oldest people to receive a master's degree in Canada. The recognition was decades in the making. Marie had completed all the academic requirements for her degree in 1975 (including submitting her draft thesis) when she paused her studies to support her son David who was seriously ill. A recent graduate of Dalhousie's law school at the time, David passed away in 1985.
In talking about her time at the Mount, Marie notes how her husband, also named David, was a supporter of the university and was instrumental in moving Mount Saint Vincent from college to university. Marie's latest convocation is the realization of a long-held dream, and the culmination of a lifetime of advocacy and postsecondary studies that began at Mount Saint Vincent.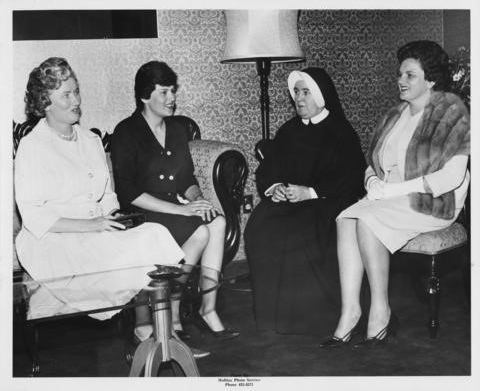 ---
MSVU's history is rich with the stories of countless people who've had an impact on the university and in the broader community. Over the course of 2023, we'll feature stories about 150 MSVU students, faculty, staff and alum. Check back often to meet more amazing MSVU people!