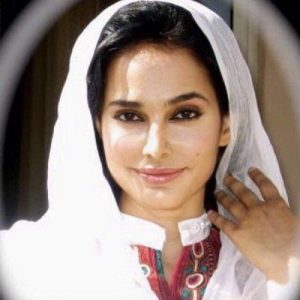 Mount Saint Vincent University has played a pivotal role in Saira Bano's life and career in education, inspiring her to make a difference in the lives of hundreds of students around the world.
"The support and mentorship I received from the faculty and staff at Mount Saint Vincent University were instrumental in shaping my teaching career," Saira says. "They provided me with the guidance and tools I needed to excel as an educator."
Originally from Pakistan, Saira migrated to Canada in 2000 and began teaching at a private Muslim school in Halifax. The experience opened her eyes to different modes of education, and she became excited by the creative possibilities the Canadian approach could offer. She decided to add to the Master of Science in Geography she had already earned from University of the Punjab in Lahore, Pakistan by pursuing a Bachelor of Education degree at MSVU.
"You have no idea how ecstatic I was when I found out I had been admitted to the Bachelor of Education program at MSVU. It was like I had won an award," says Saira. "And I had such a phenomenal time with my professors and fellow students. I think that's what sets MSVU apart from other universities – that you become part of a family. And that is a very, very precious thing for a student."
Saira's dedication and hard work paid off, as she earned a place on the dean's list during her Bachelor of Education studies at MSVU. Motivated by her success, she continued her academic journey, pursuing a second master's degree (in Education) through a collaborative program between MSVU and Saint Mary's University.
After completing her studies, Saira began teaching in Halifax, initially at Westmount School and later at Park West School. She then embarked upon an international teaching adventure in China, teaching primary years as part of the International Baccalaureate program. Initially challenging, the experience allowed her to grow as an educator and deepen her understanding of inquiry-based learning. Building from this experience, she next took on a similar post in Saudi Arabia.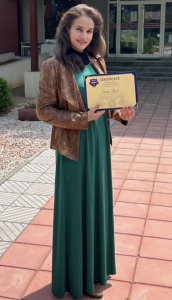 Today, Saira and her husband Fakhar Malik own The Peace Attitude Schools in the Aurora Knowledge Park in rural Pakistan, where they focus on providing quality education at minimum fees for students whose families otherwise couldn't afford it. Having come full circle by returning to their home country, they are working to inspire in their students a passion for life-long learning, versatility of knowledge, mindfulness, and a global perspective.
"I want to empower my students to become confident, critical thinkers who are eager to explore the world around them," says Saira. "Mount Saint Vincent University has equipped me with the skills to do just that."
Saira has also equipped her own two children with a passion for education and the skills to pursue it, with each having completed multiple degrees. She was recently in England for her son Mohid Malik's graduation from the London School of Economics, where he earned a master's degree in international relations after completing a Bachelor of Arts (Honours) in political science at the University of Toronto. Prior to that, Saira enjoyed a visit to Halifax to celebrate her daughter Maya Malik as she earned her second degree from MSVU. Already having received a Bachelor of Arts in Child & Youth Study, Maya now also holds a Bachelor of Education from the university and aspires to follow in her mother's footsteps by becoming an elementary school teacher.
With mother and daughter now having completed the same degree program at the same alma mater, the spring 2023 convocation ceremony was especially meaningful for both of them.
"Attending my daughter's graduation from MSVU in May brought back a flood of memories from my own graduation 23 years ago," Saira says. "I still vividly remember the excitement and joy I felt as a graduate of the Bachelor of Education program. MSVU holds a special place in my heart."