Dr. Deborah Stienstra will encourage diverse perspectives in women's studies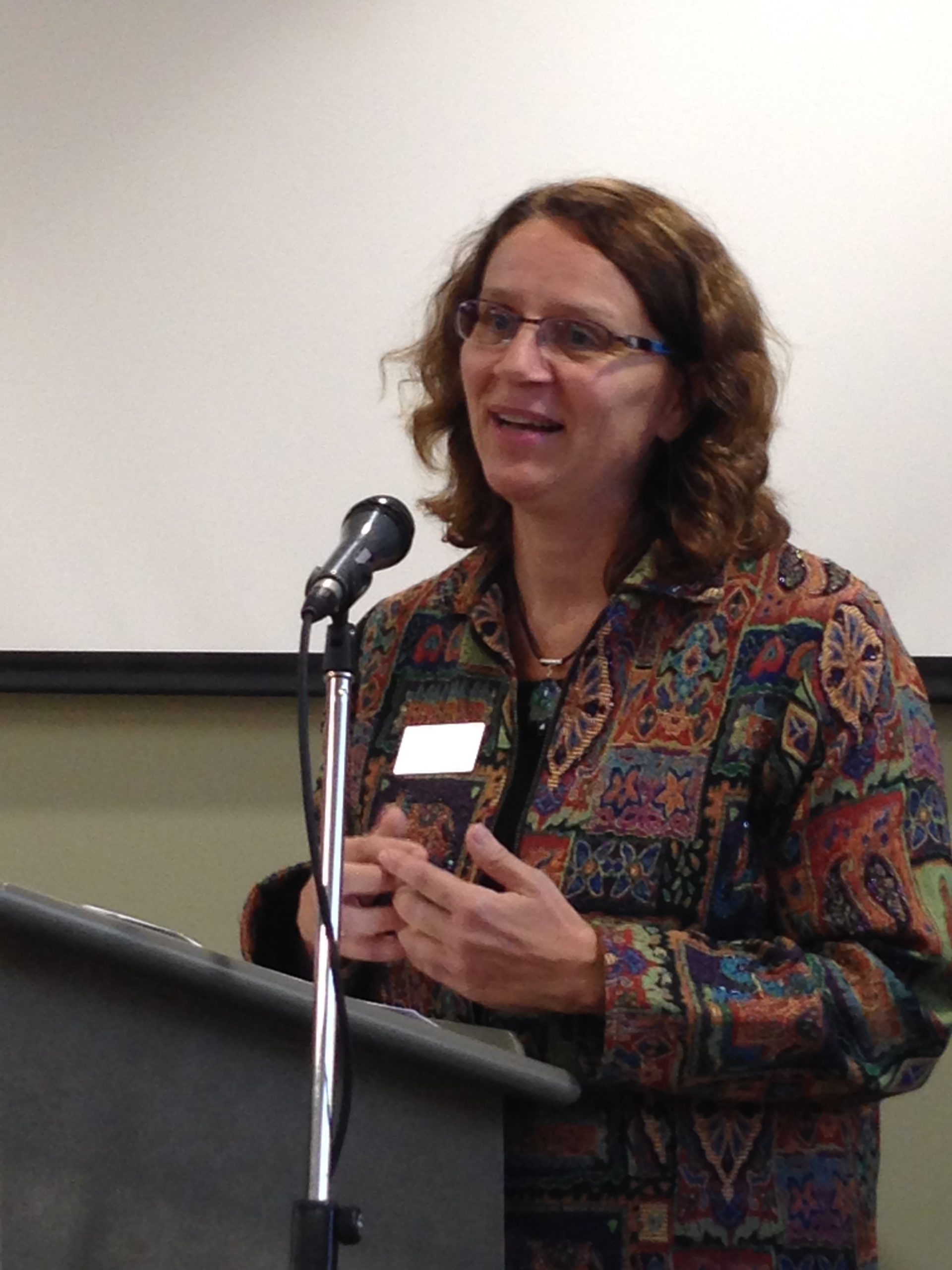 Diversity, solidarity, and leadership are three key concepts Dr. Deborah Stienstra will encourage as Mount Saint Vincent University's new Nancy's Chair in Women's Studies. As Nancy's Chair, Dr. Stienstra will raise awareness of women's issues, advocate for social justice, and facilitate discussion around the advancement of women.
"I see my role as bringing diverse communities to women's studies and bringing women's studies to the community," says Dr. Stienstra, hailing from the University of Manitoba. "How do we develop leadership models that address the diversity of women? How do we set aside privileges to make room for those who haven't had a voice? These are some of the important conversations I'm hoping to have."
Aware of recent women and gender issues in Nova Scotia, Dr. Stienstra hopes to work with local organizations to create solidarity, to empower leaders, and to collectively encourage a deeper understanding. She believes, however, that engaging the younger generation will play a key role in creating positive change.
"It's important for young people to think about social justice, equality, and respect. Part of it comes from just listening, developing empathy, and considering the implications of inequalities on others. This understanding creates solidarity, and solidarity moves us into a position to find solutions together."
The Nancy's Chair was established in 1986 and has brought outstanding feminist scholars, artists, and activists to the Mount, an institution founded by women for the advancement of women.
"We're delighted to welcome Dr. Stienstra to the Mount," says Dr. Elizabeth Church, Vice-President, Academic. "Her scholarly work and activism exemplify the values and ideals of the Nancy's Chair and our university. She is continuing the tradition of the extraordinary women who have held the position."
While Dr. Stienstra intends to be a strong representative, she is determined to draw her priorities from the many voices of communities at the heart of the women's movement.
"Women can't be represented by just one voice. We have different experiences based on who we are and where we've been. Aboriginal women, women with disabilities, women in lower-income households – we all have different perspectives to offer and valuable roles to play."
About Mount Saint Vincent University
Recognized as a leader in flexible education, applied research, and a personalized approach to education, Mount Saint Vincent University has been nationally recognized among undergraduate universities in Canada for our success in Social Sciences and Humanities Research Council grants and for having one of the lowest student-to-professor ratios. The Mount is committed to being a model of creative teaching and research that nurtures socially responsible global citizens. For additional information about the University, visit msvu.ca.
-30-
For more information:
Ben Boudreau, Public Affairs
T : 902.457.6439 C: 902.441.0505