Meet the Mount's new Manager of Student Health Services
The Mount's Office of Student Experience is excited to be welcoming students back to campus this September for more reasons than one. New faces and spaces in the department this fall are ensuring that students at the Mount continue to get the supports they need to succeed.
Passionate team of professionals
This summer, the Mount bid a fond farewell to Diane Tinkham, a cherished member of the Health Services team for over four decades. In August, the department welcomed Maxine Brewer, incoming Manager of Student Health Services for the Mount.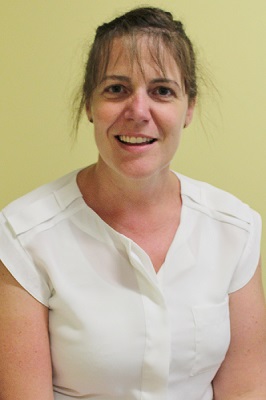 Maxine (pictured at left) came to Canada from England with her family 12 years ago, and has a diverse working background as a Registered Nurse. She is excited to transition into her new role focused on helping students.

"Primarily, I'm here for student health," says Maxine. "I want to be a support and advocate for students, and ensure they are looking after their health and wellness to the best of their ability."


Maxine's passion for helping others is connected to her experience in nursing and healthcare. "Being a nurse and helping people when they need it the most is a privilege," she says.

Her office is located on the second floor of Assisi Hall (within the Health Services office), and Maxine can't wait to meet new students and help them succeed throughout their time at the Mount, noting that she operates on an open-door policy. "I want to make sure students know they don't have to do this by themselves," she says.
Providing Support
The Office of Student Experience at the Mount provides an array of services to students, including counselling, health services, physiotherapy, athletics and recreation, career services, accessibility services, a learning strategist, writing centre, Aboriginal Student Centre, Africentric Support Group, International Education Centre and the Interfaith Peace & Friendship Centre.

Maxine oversees student health services, working closely with other staff like Marriam Abou-El-Haj, Manager of Student Health & Wellness and Coordinator of Counselling Services. Students may be familiar with Marriam as a counsellor – or maybe as the handler of Oscar (the Mount's famous therapy dog — see photo below). She's recently taken on an expanded role providing oversight for student health and wellness services generally.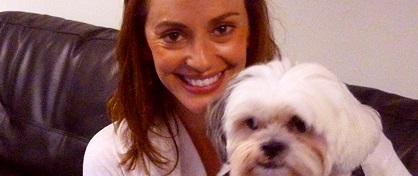 "We work together very closely as a team to support students," Marriam says. She credits the Mount's tight-knit community of students, faculty, staff, and the Mount Students' Union for the high quality of support and student care offered at the Mount.

"I think what sets us apart is our small size; at the Mount, we are collaborative and creative in our approach to student health," Marriam says.

Marriam also wants students to know that individuals may need different levels of care from the Health & Wellness team, but that there is no need too big or too small. Whether it's a Thursday 'Puppy Power Hour' with Oscar or multiple one-on-one counselling sessions: "These supports are here for a reason," says Marriam.
---
"We know it's impossible to succeed academically or otherwise if you don't put self-care first."
– Paula Barry Mercer, AVP Student Experience

---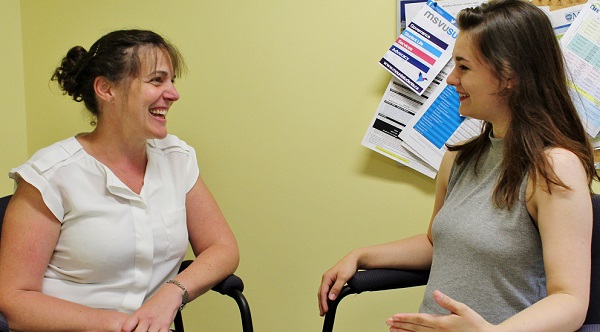 Paula Barry Mercer, Associate Vice President of Student Experience, knows firsthand the importance of health and wellness care for students. In her 15 years working in the Mount's International Education Centre and Student Experience departments, she has grown to be a strong advocate for putting student health and well-being first.
"We want to make sure we're doing the best job possible to help students," says Paula. "Student health and well-being is our primary concern. We know it's impossible to succeed academically or otherwise if you don't put self-care first."
New spaces on campus
Over the summer, some aspects of Student Services have been relocated to provide improved accessibility and better service to students. A few important changes to note:


Counselling & Accessibility Services has moved to EMF 127, the lower floor of the E. Margaret Fulton Communication Centre. They were previously located on the second floor of Evaristus.
Career Services has moved to the McCain Centre Rooms 306G and H, down the hall from the Co-op Office.
Residence Life has moved to Evaristus 201.
Acomplete list of student health & wellness resources is available on their website. And don't hesitate to be in touch with any of the Mount's health and wellness staff should you need them.