Supporting diverse ways of teaching and learning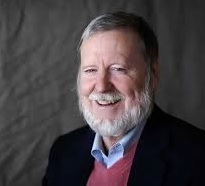 Mount Saint Vincent University, in partnership with Nova Scotia Community College, is pleased to present a free public lecture on "Improving Teaching and Learning with the Universal Design for Learning Framework" by acclaimed education experts Dr. David Rose, of the Centre for Applied Special Technology (or CAST), and Dr. Katie Novak.
Universal Design for Learning (or UDL) is a framework for teaching and learning that recognizes the diverse ways in which people learn and supports that diversity through flexible learning environments and approaches.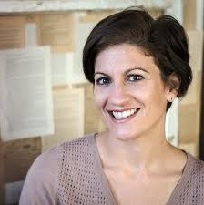 "UDL guides the design of instructional goals, assessments, methods, and materials that can be customized and adjusted to meet individual needs" – The Center for Applied Special Technology. It's a framework based on research in the learning sciences, including cognitive neuroscience. Drs. Rose and Dr. Novak are leaders in UDL at both the P-12 and post-secondary levels.
When: Thursday, October 13, 2016 from 7 p.m. to 8:30 p.m.
Where:Multipurpose Room of the Rosaria Student Centre on the Mount campus, 166 Bedford Highway, Halifax [map]

Note: Anyone requiring assistance to participate in this session can contact Accessibility Services at the Mount to make arrangements: 902-457-6323 or kim.musgrave@msvu.ca.
Through this event, educators in Nova Scotia will have access to the most recent teaching and learning resources towards supporting a diverse student body. Those who take the UDL approach will ensure inclusivity and support accessibility for all students.
All are welcome. Admission is free.
About Dr. David Rose
David Rose is a developmental neuropsychologist and educator whose primary focus is on the development of new technologies for learning. In 1984, Dr. Rose co-founded CAST, a not-for-profit research and development organization whose mission is to improve education, for all learners, through innovative uses of modern multimedia technology and contemporary research in the cognitive neurosciences. That work has grown into a new field called Universal Design for Learning which now influences educational policy and practice throughout the United States and beyond.
Dr. Rose has taught at the Harvard Graduate School of Education for nearly three decades. He also regularly advises state departments of education on policies related to the education of students with disabilities and universally designed educational systems.
About Dr. Katie Novak
Katie Novak is currently the Assistant Superintendent of the Groton-Dunstable Regional School District in Massachusetts. With 14 years of experience in teaching and administration, and a doctorate in curriculum and teaching from Boston University, Katie designs and presents workshops both nationally and internationally focusing on implementation of UDL, multi-tiered systems of support, and 21st century learning.


As a teacher, Katie was selected by the Teaching Channel to be featured in a series of videos about educator excellence. Katie is also the author of several books on inclusive education and a graduate instructor on the topic.
About the President's Lecture Series
The President's Visiting Lecture Series on Teaching and Learning is an initiative of Mount Saint Vincent University, designed to support faculty in developing and enhancing their teaching and to support flexible learning approaches. All visiting experts host a public lecture (open to all) as part of their visit.

Join the conversation online: follow @NS_UDL on Twitter and visit us on Facebook.

---
For more information:
Gillian Batten
Manager, Communications
Mount Saint Vincent University
902-457-6439
Gillian.Batten@msvu.ca