[NEW! Evening course option available for fall 2018]

The Mount is pleased to announce it will be offering a new program in nonprofit leadership – the only one of its kind in the Atlantic region.
The
Nonprofit Leadership Program
is a program in community and global leadership that will prepare students for careers that make a difference in the world. Leaders in the nonprofit sector are changing lives through their work in charitable organizations and NGOs at home and abroad, social and recreational organizations, educational institutions, hospitals and more.
Students in the Mount's new program will learn about the many facets of nonprofit leadership: staff and volunteer management, board governance, finance management, marketing, and strategic planning.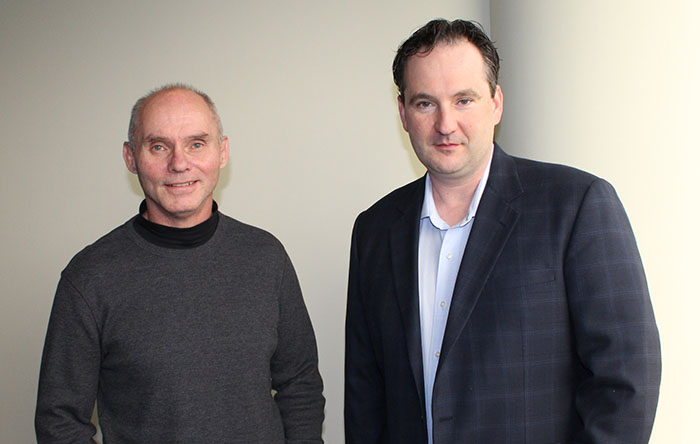 Pictured above (l-r): Dr. Scott MacMillan, Mount Business professor and coordinator of the Nonprofit Leadership Program, and Dr. Peter Mombourquette, Chair of the Department of Business and Tourism at the Mount.
"We are a university founded on the principles of social justice and remain unique in the strength of that emphasis," said Dr. Peter Mombourquette, Chair, Department of Business and Tourism at the Mount. "We offer a different kind of educational opportunity, one that aligns with our mission as a university focused on nurturing socially responsible global citizens."
A major and concentration will be offered within the Mount's existing Bachelor of Business Administration (BBA) degree. The option to take a minor in nonprofit leadership will be available to students across all Mount programs. There will also be a Certificate in Nonprofit Leadership available to all Mount students, as well as those not currently enrolled at the Mount but who want to learn more about nonprofit leadership or may be already working in the field. BBA students will also have a co-operative education option.
Mount Business professor Dr. Scott MacMillan, the program's coordinator and a former administrator at the YMCA noted, "Today's youth are looking for meaningful work – work that holds the power to change the lives of others. This program will enable students to do just that by preparing them for leadership roles in the rapidly expanding nonprofit sector."
Sara Napier, President and CEO of
United Way Halifax
and a Mount alum, stated "Our communities are complex and there are so many issues and so many initiatives that need attention. And we need professional, talented, willing and prepared people to guide all of this work – and that's the nonprofit sector. This new program at the Mount is the type of program that can really have a positive impact on our community by building the capacity of the people who work in it but also who want to work in it."
The nonprofit sector in Canada is of significant social and economic benefit – and it is one of the largest in the world. It is estimated that there are 171,000 registered nonprofit organizations in the country, employing more than 2 million people (10.5% of the labour force), and with annual revenues of more than $112 billion.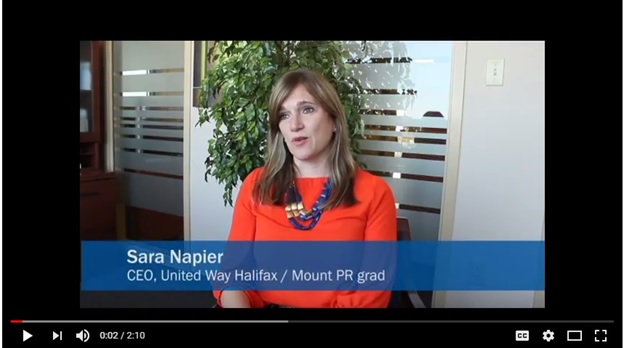 About Mount Saint Vincent University
Recognized as a leader in distance and experiential learning, and based on a strong tradition of social responsibility, Mount Saint Vincent University takes a personalized approach to education to nurture socially responsible global citizens. Founded in 1873, the Mount has been nationally recognized for having one of the lowest student-to-professor ratios, for providing students early access to valuable research opportunities, for its legacy in the advancement of women, and for facilitating critical advancements in food security, healthy aging, literacy, and childhood development.
---
Gillian Batten
Manager, Communications
Mount Saint Vincent University
902-457-6439
Gillian.Batten@msvu.ca