There's no question: starting university during a global pandemic is not ideal. Fortunately for new Mount Saint Vincent University (MSVU) students, they'll be benefiting from the University's 40 years of experience delivering quality distance education. That experience – combined with online initiatives designed to welcome new students and ensure they have what they need to succeed – is a recipe for Virtual Orientation success.
"While this year's Orientation will look quite a bit different than usual, we're confident our new students will embrace the virtual opportunities we've created," says Paula Barry Mercer, AVP Student Experience and Chair of the Orientation Committee. "We've worked hard with our amazing student leaders, staff and faculty to create a meaningful, engaging and helpful virtual Orientation experience, and we can't wait to welcome our new MSVU students!"
Mount 101 and Mount Mentors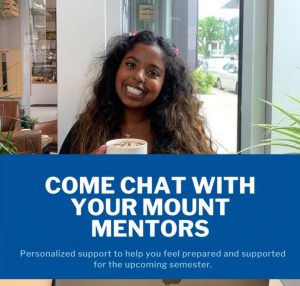 The majority of new student Orientation will take place in Mount 101, an online program designed to help new students transition to university as smoothly as possible. The program, launched in 2018, is packed with engaging, accessible content that demystifies the university experience, and helps new students feel more confident about navigating their post-secondary journey. The program also includes the support of Mount Mentors, senior students who can answer questions and provide advice on how to get the most out of the upcoming year.Learn more about Mount 101 and the Mount Mentors.
Virtual Mystics Communities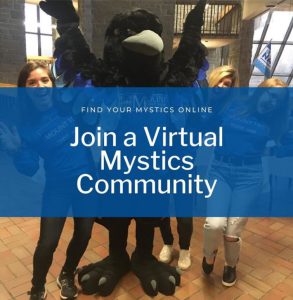 Of course, one of the most important aspects of Orientation is getting the chance to meet people and make friends. MSVU has also created six Virtual Mystics Communities to help build community among new students who aren't able to socialize in person. The communities include: Creativity and Creative Expressions Community, Transfer Student Community, Leadership and Community Engagement Community, Global Citizenship Community, Health and Wellness Community, and Sustainability Community. By joining a virtual community, new students will have the opportunity to connect with people who share similar interests, get one-on-one support from Mount Mentors, and learn the ins and outs of the virtual university. Learn more about Virtual Mystics Communities and how to sign up.
Real-time virtual Orientation sessions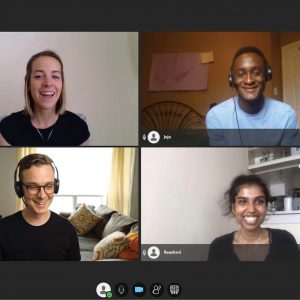 MSVU has also lined up some real-time virtual sessions that will take place on September 8. Students will have the chance to meet and chat with current students, as well as Deans and faculty members in their program. They'll also be able to book virtual appointments with members of our Student Services team to ask any questions they may have. More helpful and fun online events are scheduled throughout the first few weeks of September. See the full schedule at msvu.ca/orientation