We are pleased to introduce two new interim members of Mount Saint Vincent University's senior leadership team, effective July 1, 2020.
As Dr. Gayle MacDonald, Associate Vice-President Research, and Dr. Donovan Plumb, Director of the Teaching and Learning Centre and Online Learning end their terms, and with the postponement of the executives searches to find their permanent replacements due to the pandemic, MSVU has named two leaders to fill these roles in the interim.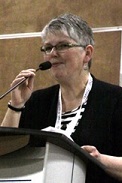 Dr. Katherine Darvesh has been appointed Acting Director of the Teaching and Learning Centre and Online Learning. Dr. Darvesh has held a number of administrative roles at MSVU, including Acting Associate Vice-President Academic, Chair of the Department of Chemistry and Physics, and Chair of the Senate Committee on Teaching and Learning (SCOTL). Dr. Darvesh's many accomplishments include being named the Top Post-Secondary Chemistry Educator in Canada by College Chemistry Canada in 2016.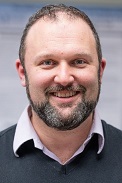 Dr. Derek Fisher will assume the role of Acting Vice-President Research. Dr. Fisher joined MSVU in July 2011 and is an Associate Professor in the Department of Psychology; he previously served as Chair of that department. His service record to MSVU includes terms as a University Senator, Chair of the Research Ethics Board and member of the Research and Publications Committee. A respected researcher, Dr. Fisher is the Secretary & President-Elect of the EEG & Clinical Neuroscience Society and a member of the College of Reviewers for Canadian Institutes of Health Research (CIHR).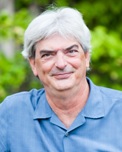 Dr. Kim Kienapple, who had previously planned to end his term on June 30, will extend his current term as Dean of Graduate and Professional Studies. Dr. Kienapple has been with MSVU for more than 36 years and has served as Dean of Graduate and Professional Studies since 2009. In addition to his outstanding administrative career, Dr. Kienapple is also an impressive scholar, researcher, and educator, as evidenced by his achievement of the rank of Full Professor in the Department of Child & Youth Study.
MSVU is tremendously grateful to have the opportunity to benefit from the experienced leadership of Drs. Darvesh, Fisher, and Kienapple, and sincerely thanks Dr. Gayle MacDonald and Dr. Donovan Plumb for their years of dedicated service.