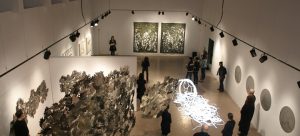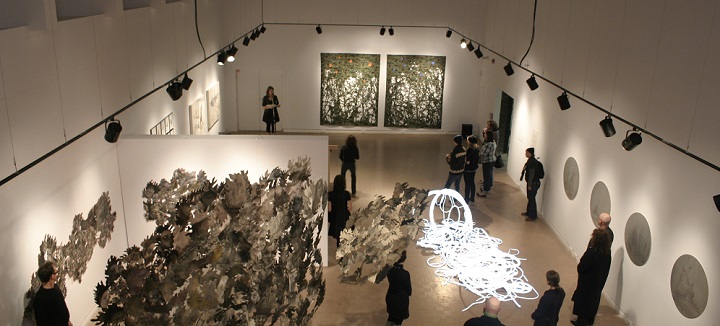 Sunday, December 12, 2021 marks the 50th anniversary of the Mount Saint Vincent University Art Gallery. For half a century, the Art Gallery has shone a light on the achievements of Nova Scotian artists and has been a catalyst to many art careers.
Advancing women and early-career artists
The MSVU Art Gallery first opened its doors in 1971 and has since been home to various exhibitions that explore many forms and highlight the achievements of artists in all career phases. The Gallery functions as a visual arts resource for Mount Saint Vincent University and the communities served by the University.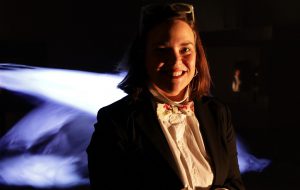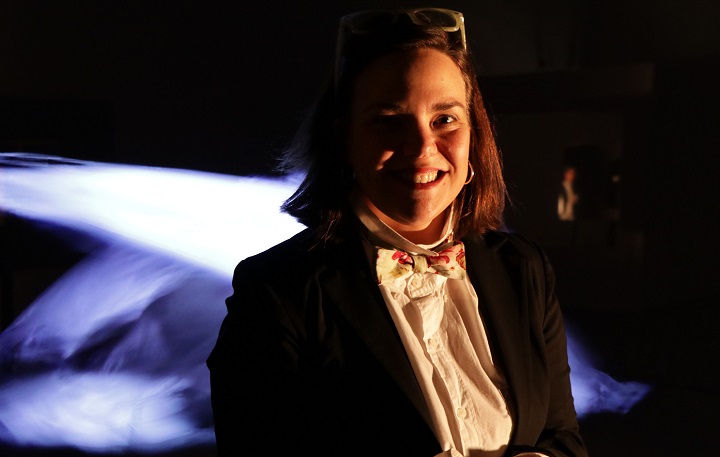 It reflects Mount Saint Vincent University's educational goals by devoting a significant part of its programming to the representation of women as cultural subjects and producers. The Gallery has long been committed to normalizing accessible presentation practices throughout its public programs and admission is always free.
"We are incredibly excited to mark such a momentous milestone and as we look back on these past 50 years we also look forward. We are excited for what's to come in the next 50 years," says gallery Director Laura Ritchie. "As well, we are delighted to be celebrating this milestone alongside the Dalhousie and Saint Mary's University art galleries, who are themselves marking anniversaries this year."
Stand-out achievements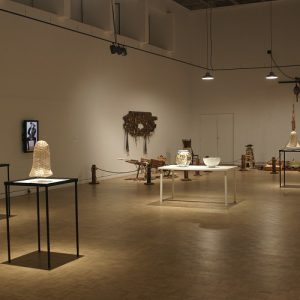 The MSVU Art Gallery has benefitted from the contributions of many exceptional staff, including just four permanent directors in its 50 years: Margaret Creighton, Mary Sparling, Ingrid Jenkner, and now Laura Ritchie.
The gallery has presented more than 700 exhibitions, coordinated over 1,000 public programs, acquired 786 works from 237 artists, published over 400 catalogues, employed 156 people, and produced massive installations, three of which have been recipients of the Lieutenant Governor of Nova Scotia Masterworks Arts Award.
For many art galleries, the past year has been a time of change and the MSVU Art Gallery is no exception. When the pandemic hit, the gallery had to think of new ways to showcase its exhibits. By hosting off-site shows, virtual lectures and art festivals, the gallery was still able to connect with its patrons and even reach a new community.
Unique online project captures past 50 years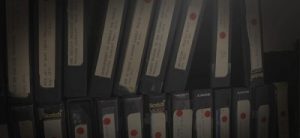 Notable projects this year include the online (and now in-person) exhibition curated by Lisa Bouraly which features media work by David Clark. 50 Bits and Pieces: an MSVU Art Gallery Retrospective is an immersive exhibition that is made up of passages and excerpts from documents, speeches, research notes, exhibition installation photographs, videos, and media coverage. These chosen 50 moments present an illustrative story of the Art Gallery's past. The original exhibit was supposed to open in 2020, however the pandemic altered these plans. With the extended timeline, Bouraly and Clark were able to look at the archival materials in a new way which resulted in the creation of an online interface that offers a preview of the exhibit.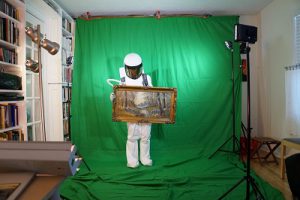 Alongside 50 Bits and Pieces, the gallery reopened its exhibition space in November with Fundy, a video installation by artists Valerie LeBlanc and Daniel H. Dugas. In 2017, both artists set out to interpret the UNESCO-designated Fundy Biosphere. By adopting the personas of astronauts, the artists wanted to look at the significance and beauty of our planet from an alternative perspective. Leblanc and Dugas captured their exploration with recorded images, sounds and notes which can now be viewed in a video installation along with found objects, props, photographs, and other documents.
Both 50 Bits and Pieces: an MSVU Art Gallery Retrospective and Fundy are currently on view at the Gallery's home in the Seton Academic Centre at Mount Saint Vincent University.
The MSVU Art Gallery will continue its anniversary celebrations in the new year. For more information on exhibits and celebrations visit msvuart.ca or the gallery's Facebook page.