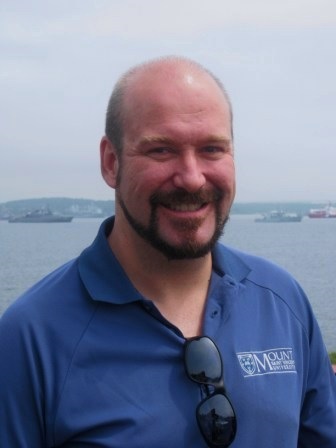 Dr. Jeff MacLeod, Associate Professor of Political and Canadian Studies at the Mount, might not have made it to Venice this term, but his artwork did.
Three of Dr. MacLeod's works – two drawings and a painting – were shipped across the miles for display at a pop-up exhibition titled Imagining Ourselves as part of the
8th International Conference on the Image
, a juried international academic conference held October 31 to November 1 at Venice International University in Italy.
The theme of Dr. MacLeod's submission was Her Story in Paint and Crayon. His pieces feature three women artists and academics who Dr. MacLeod knows and who he rendered from direct observation, including, in one case, using supplementary photo references he takes himself.
"Although I am coming around to using technology to make art, nothing surpasses the insight gained from drawing or painting someone you know. When it is just the model, me, a piece of paper and something to make a mark with, meaning is made and shared in ways that defy text and words," Dr. MacLeod observed.
Many Mount faculty are multi-talented, chief among them visual artist Dr. MacLeod. "I'm an academic and an artist," he says. "My professional research is informed by my art practice. I took up the study of drawing in a serious way in 1987, I did my first acrylic painting in 1991 and my first oil painting in 1998; making art is my passion."
Dr. MacLeod has published scholarly articles on the connections among culture, art and politics, including a specific focus on the artistry of JRR Tolkien, health policy and Canadian politics. He is currently co-authoring a book on imagery and politics. His work has appeared in Tolkien Studies, The Canadian Journal of Political Science, The International Journal on the Image, Mythlore, Healthcare Papers and the Canadian Parliamentary Review.


As well, Dr. MacLeod incorporates his research program into his teaching through offering courses on art and politics, politics in the Lord of the Rings and The Hobbit, and politics in video games and comic books. His teaching innovation has been featured in Maclean's magazine and on CBC radio. In 2013, his peers recognized this effort by selecting him as the recipient of a Mount Senate Teaching Innovation Award.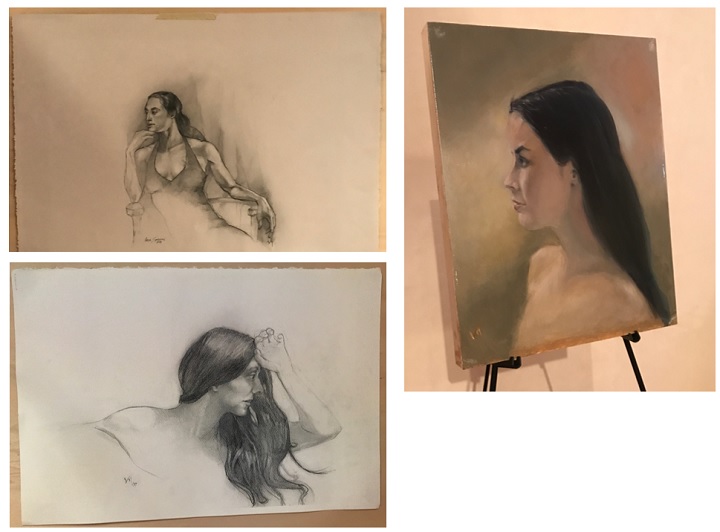 About the Conference
The International Conference on the Image is hosted by
The Image Research Network
. This year's event covered areas including the form of the image, image work, the image in society and more.
"Founded in 2010, The Image Research Network is brought together around a shared interest in the nature and function of image making and images. The Network's International Conference on the Image includes leaders in the field, as well as emerging scholars from all corners of the globe and represent a broad range of disciplines and perspectives."