On December 8, 2016, the Canadian Public Relations Society (CPRS) announced the addition of 12 new Fellows to its College of Fellows, among them Associate Professor in the Communications Studies at the Mount Dr. Amy Thurlow (pictured below).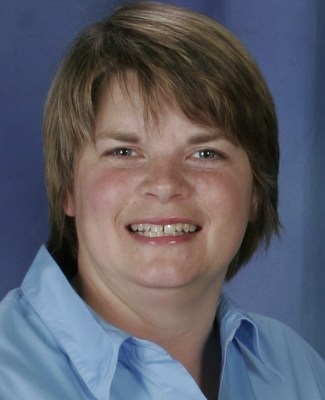 Membership in the College of Fellows is a recognition reserved for proven leaders in the public relations and communications profession.

Said Daniel Granger, L.LL., MBA, APR, FCPRS, Presiding Officer, CPRS College of Fellows. "This year's list of Fellows includes some of Canada's best communicators; all of whom are committed to advancing the profession and the Canadian Public Relations Society. The new Fellows have proven themselves to be leaders in the PR community."

Since 2000, the College of Fellows has acknowledged CPRS members who are proven leaders in the public relations and communications profession.

Dr. Amy Thurlow holds a Bachelor of Public Relations degree from the Mount, and a Master of Arts degree and PhD both from Saint Mary's University.

Grounded in an approach of critical theory, Amy's work has looked at the impact of communication on organizational change strategies, the role of power and legitimation in the construction of organizational and individual identities, and the relationship between history and theory in understandings of knowledge production.

Currently, Amy is co-investigator on a 5-year, multi-institutional SSHRC grant entitled the Sociology of Management Knowledge Network. This project which runs from 2013-2018 is concerned with identifying, tracing and re-assembling the production of management knowledge in Canada. In addition, Amy is the principal investigator in a research partnership with the Canadian Public Relations Society titled the GAP (Generally Accepted Practices) VIII Canadian study. This research will contribute to an international study of generally accepted practices of public relations in Canada, the United States and five international partner nations.

Congratulations on this well-deserved recognition Amy!

---
Full media release from CPRS:

Twelve Veteran Communicators Ascend to the CPRS College of Fellows
TORONTO, Dec. 8, 2016 /CNW/ – The Canadian Public Relations Society (CPRS) added 12 practitioners to its College of Fellows this month, including one honorary inductee. The new Fellows and Honorary Fellow will be recognized by their peers at the annual College of Fellows Luncheon at the 2017 CPRS National Conference, Illuminate, in Kelowna, BC, May 28-30.

The 2016 Fellows are:
Kim Blanchette, APR – Calgary
Deborah Folka, APR – Vancouver
Silvie Letendre, ARP – SQPRP
Rick Mauro, MBA, APR – Hamilton
Renee McCloskey, APR – Northern Lights
Sheridan McVean, APR, MBA – Calgary
Philip Mulder, APR, FEC (Hon.), FGC (Hon.) – Edmonton
Heather Pullen, APR, MCM – Hamilton
Sheldon Rose, BPR, APR – Toronto
Amy Thurlow, Ph.D., APR – Nova Scotia
Kim Van Bruggen, APR – Vancouver Island
In addition, the College of Fellows granted an Honorary Fellowship to Karen Dalton, APR, CAE, Executive Director of the Canadian Public Relations Society, in recognition of her years of dedication to the Society.

"This year's list of Fellows includes some of Canada's best communicators; all of whom are committed to advancing the profession and the Canadian Public Relations Society," said Daniel Granger, L.LL., MBA, APR, FCPRS, Presiding Officer, CPRS College of Fellows. "The new Fellows have proven themselves to be leaders in the PR community and we look forward to officially welcoming them into the College this May in Kelowna."

Since 2000, the College of Fellows has acknowledged CPRS members who are proven leaders in the public relations and communications profession. With the appointment of this year's Fellows, there are now 126 members in the College of Fellows and 18 Honorary Fellows.

In order to attain Fellowship status with CPRS, a public relations professional must be a member with the Society for at least 10 years, have a minimum of 20 years of experience within the profession, and be accredited in public relations (APR). Successful Fellows have demonstrated a significant contribution to the public relations profession and to the CPRS.

ABOUT CPRS: Founded in 1948, the Canadian Public Relations Society (CPRS) is a not-for-profit organization whose members are engaged in the practice, management or teaching of public relations and communications. Members work to maintain the highest standards and share a uniquely Canadian experience in public relations. CPRS is a federation of over 2,500 members across 14 Member Societies based in major cities or organized province-wide.

For further information: Media Contact: Dan LaBelle, Specialist, Communications and Events, Canadian Public Relations Society, 416-239-7034, dlabelle@cprs.ca

View release online