The Mount is home to many accomplished faculty, staff and students. Among these talented faculty members are Dr. Reginald Stuart, Dr. Dianne Looker and Dr. Alex Khasnabish, all of whom have recently had works published.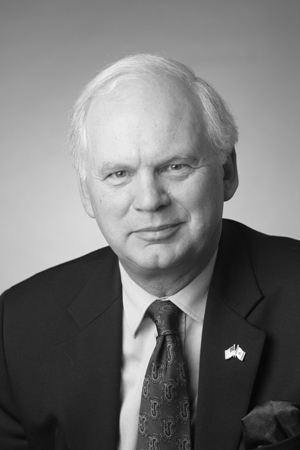 Dr. Reginald Stuart
Dr. Reginald Stuart, a professor in the departments of History and Political and Canadian Studies at the Mount co-edited the book, Transnationalism: Canada – United States History into the 21st Century, which contains the papers from a 2003 conference on Canadian – American affairs held in Ottawa 
Dr. Stuart collaborated with Professor Michael D. Behiels of the University of Ottawa, and co-wrote the introduction and a chapter on Mass Culture and National Identity in North America in the 20th Century
"Transnationalism is a term Randolph Bourne coined during World War I to express his sense that political and national borders had lost their power to contain or deflect ideological, cultural, social, economic, or even political forces," says Dr. Stuart. "This is, in recent years, how many have come to view the aspects of the Canadian – American relationship."
Dr. Stuart feels this term is clearer and more inclusive than, "Canadian-American," to describe the complex relationship between the two countries. 
At the Mount, Dr. Stuart teaches courses including Canadian-American Relations, Foreign Policy and United States History. With nearly a dozen books to his name, his research on topics like Transnationalism has also shaped his teaching
"It has informed the way in which I teach and organize the courses because it has come to shape my own thinking and understanding of upper North American affairs," he says.
With so many books already under his belt, it comes as no surprise that Dr. Stuart has already thought about what he might do next.
"I'm not all that far from retirement, so I may not get involved in another big project. But force of habit may well come into play," he says. "I've always been interested in the origins, development, and character of anti-Americanism in Canada. If I do another book, that would likely be it."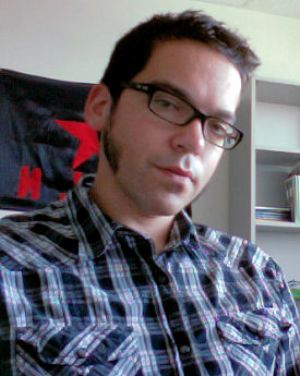 Dr. Alex Khasnabish
Dr. Alex Khasnabish, assistant professor in the Department of Sociology and Anthropology at the Mount has recently had his book, Zapatistas: Rebellion from the Grassroots to the Global, published.
"It's about the Zapatista movement in Chiapas, Mexico and its significance as a rebel movement at regional, national, and transnational levels," Dr. Khasnabish explains. Zapatistas is the first book in a series launched by Zed Press entitled Rebels.
Dr. Khasnabish has been interested in the Zapatistas since he was a student at McMaster University in 1995. His fascination grew as he continued to research this political phenomenon. 
"As a young person coming to political awareness and looking for points of inspiration and direction, the Zapatista struggle really resonated with me," says Dr. Khasnabish. "I've worked on issues surrounding radical social change, activism, Zapatismo, globalization, anti-capitalism, and social movements ever since, and I see this work as an extension of my own political commitments to helping to build a better world."
With courses that range from Introduction to Anthropology to senior level Contemporary Social Theory, Dr. Khasnabish feels his research has had a great impact on his coursework and the way he presents material to his students.
"My research work directly impacts almost everything I do in class and I try to bring it in as much as possible," he says. "I think students get much more out of that than they do learning from a textbook…That's what a university education should be – a process of collaborative and critical inquiry driven by a commitment to learning about the world in order to effectively engage it."
With several new projects in the works, students should expect to see more from Dr. Khasnabish in the future, both in the classroom and their local book store.
"It's a great feeling to see your work in print and to have others read and respond to it," he says. "I love to write, and I see it as a great privilege."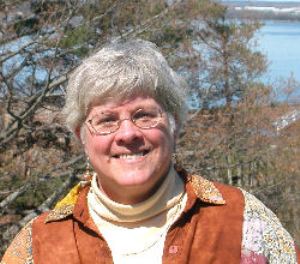 Dr. Dianne Looker
Dr. Dianne Looker is a Professor in the Department of Sociology and Anthropology at the Mount. She has recently had a new co-edited book published, with colleague Ted Naylor, entitled, Digital Diversity: Youth, Equity, and Information Technology.
"[The book] is about youth, schools, and the use of technology," Dr. Looker explains. "Youth are finding novel ways to access and use technology. They are directly affected by changes such as the proliferation of computers in schools and elsewhere, and the increasingly heavy use of the Internet for both information sharing and for communication."
Dr. Looker's book was inspired by a research collaboration between the Departments of Education in Nova Scotia and Nunavut, called the Equity and Technology Research Alliance. The research looks at the equity provided by or held back by increasing use of technology among youth.
"Most of my career has been spent examining issues of equity and youth," says Dr. Looker. "We were interested in whether, how, and for whom new technologies allowed traditionally marginalized youth to more fully participate in the new global economy."
Teaching subjects that include Quantitative Research Methods, Special topics in the Sociology of Youth, and School and Society, Dr. Looker's students have greatly benefitted from her extensive research into youth equity and will continue to as she already has plans for another book.
"I feel very pleased to see this material in the public domain.  It was and is interesting and, I think, an important subject," she says. "The inclusion of material from Nunavut makes it unusual and informative, and it is particularly relevant in this time of focus on Arctic issues."
Please help us extend our congratulations toward Drs. Stuart and Looker and Dr. Khasnabish on their most recent published works.