Canadian Obesity Network (CON) is Canada's largest obesity association, made up of healthcare professionals, scientists, policy makers and people with an interest in obesity. CON also has a student and young professionals membership category, known as Canadian Obesity Network Students and New Professionals or CON-SNP. As home to the region's largest degree program in Applied Human Nutrition, Mount Saint Vincent University (the Mount or MSVU) has had a longstanding connection to this topic and organization.
Offering a Community of Practice to those across Canada interested in sharing and learning about obesity, CON educates Canadians (including health care providers) about weight bias and objectively evaluates prevention and treatment outcomes. CON recently released its
Report Card On Access To Obesity Treatment For Adults In Canada 2017
. The report identifies deficits in treatment access, including access to behavioural interventions and monitoring, medically supervised weight management using meal replacements, anti-obesity medications and bariatric surgery.
---
"We (CON-YHZ) are working to create a safe and inclusive environment where community members can discuss their thoughts about [obesity-related] topics."
-Dr. Shannan Grant, professor of Applied Human Nutrition

---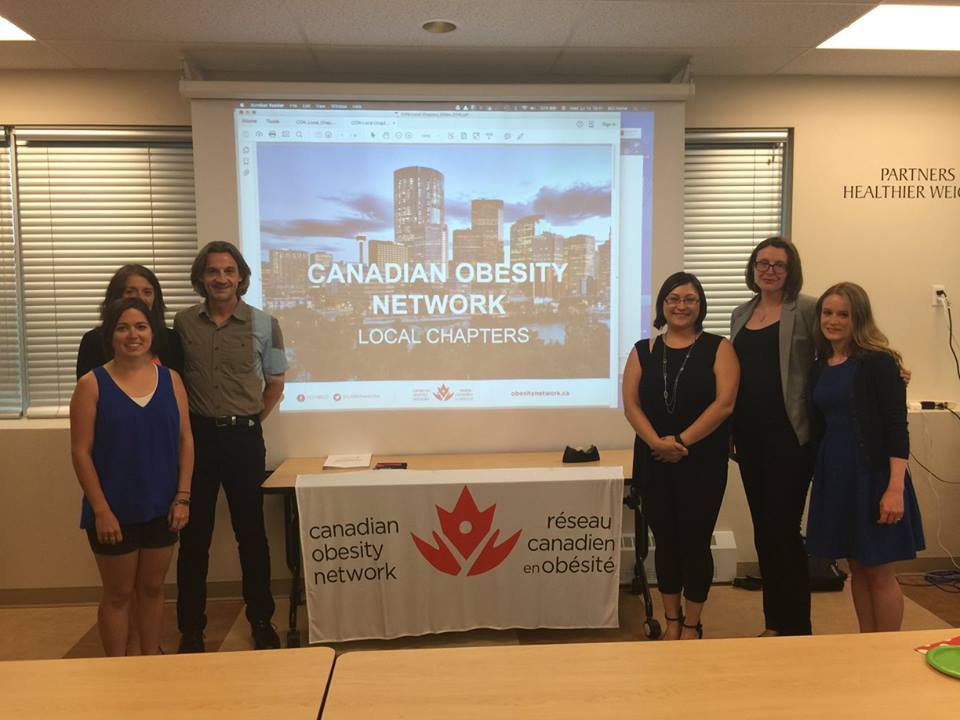 CON – Halifax Chapter
(or CON-YHZ), founded in 2016 (composed of a significant number of students and faculty from the Mount), has been working with CON National and other local interest groups to adapt CON's messages to a local context and rally support for those living with or supporting people with obesity. Most recently, CON-YHZ drafted and circulated a
media release
in an effort to build awareness and stimuluate a conversation about obesity treatment/support (or lack thereof) in Nova Scotia (
read the release here
).

As outlined on the CON website, the Canadian and American Medical Associations, the World Health Organization, and CON now consider obesity to be a chronic disease, like diabetes and cancer. Many health systems have yet to embrace this definition of obesity and to direct resources to people living with obesity.
"We (CON-YHZ) are working to create a safe and inclusive environment where community members can discuss their thoughts about topics like this new definition and its impact on health care delivery in Nova Scotia. We hope that similar chapters will establish locally to work with us collaboratively (e.g. CON Cape Breton)," said
Dr. Shannan Grant
, professor of Applied Human Nutrition at the Mount and Co-Communications Director with CON-YHZ.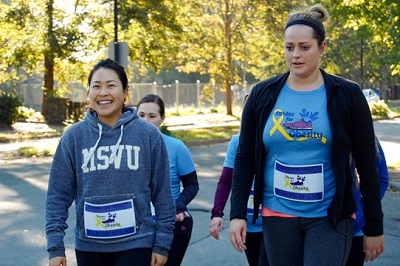 Mount students are engaged in this important work too. CON-SNP MSVU is a vibrant student-led CON chapter that organizes evidence-based events, designed to bring together local academics, students, health professionals and community members. CON-SNP MSVU has been active for almost a decade, first under the mentorship of
Dr. Misty Rossiter
, and over the last four years under the mentorship of
Dr. Bohdan Luhovyy
.
This year (2016-2017), CON-SNP MSVU was chaired by Jenna Bull and Jessica Cadman, both senior undergraduate students in Applied Human Nutrition. Jenna and Jessica worked with CON-YHZ to offer a number of events to interested Nova Scotians, including "Ending the Obesity Stigma: Storytelling Event", "Pedometer Challenge", "Strides for Obesity" (3 km walk), and a workshop titled "Food Antioxidants: Recent Progress in Research and Clinical Evidence". They have also worked with CON-YHZ to arrange a nutrition talk for Dalhousie University students in the School of Physiotherapy and to develop a CON-YHZ Student Liason position (curently held by former CON-SNP MSVU Co-Chair, Laura Pugsley) aimed at increasing student involvement in CON-YHZ beyond the Mount.
CON-SNP MSVU and Applied Human Nutrition faculty are also recognized at CON National for their noteworthy track-record. Former CON-SNP MSVU Co-Chair Allison Barnett (today a registered dietitian in Toronto) is now a member of the CON-SNP National Executive. Also, Dr. Bohdan Luhovyy was invited to present "Effect of Foods on Appetite and Energy Intake" at the 5th Canadian Obesity Summit (April 26-28, 2017, Banff, Alberta).
In September 2017, Dr. Shannan Grant, will be Faculty Mentor for the Mount's CON-SNP (student) group and continue in the role of Co-Communications Director for CON-YHZ.
Learn more:
About CON-YHZ (local chapter): conhfxchapter@obesitynetwork.ca
About CON-SNP MSVU (Mount student chapter): msvu.consnp@gmail.com