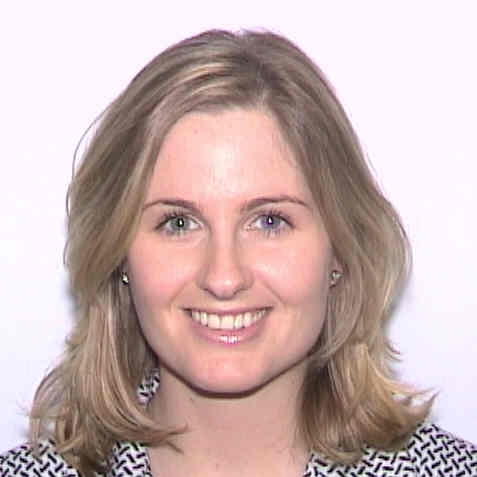 Dr. Melissa (Misty) Rossiter, PhD, PDt
Adjunct Professor
Research and Professional Interests:
I am interested in environmental, familial, and individual risk factors for overweight and obesity.
Better Beginnings, Better Futures is a longitudinal child preventive initiative in economically disadvantaged communities across Ontario. Over 1000 children and their families are being followed to assess the effectiveness of a wide range of community-based programs on child health and development. In collaboration with Dr. Susan Evers I am examining the risk factors for and trends in overweight and obesity among women, children and adolescents.
The follow-up Children's Lifestyle and School Performance Study (CLASS II) is investigating the impact of Provincial and School Board level healthy eating and active living policies and programs on school practices and on diet, activity, body weights and other developmental benefits of children in Nova Scotia. Principal Investigators are Dr. Sara Kirk and Dr. Paul Veugelers. Co-Investigators are Dr. Chris Blanchard, Dr. Kim Raine, Dr. Patty Williams and myself. Collaborators are the Department of Health Promotion and Protection and Department of Education and Ismay Bligh, Caroline Whitby and Sandi Carmichael from the Annapolis Valley Health Promoting Schools Programs. Project Coordinator is Jessie-Lee Langille.
I am a member of the Nova Scotia Dietetic Association, Nova Scotia Alliance for Health Eating and Physical Activity, Healthy Eating Nova Scotia, International Society of Behavioural Nutrition and Physical Activity, and the Society for Teaching and Learning in Higher Education.
I am also part of the Canadian Obesity Network and a trained Canadian Fitness Professional.
Selected Publications and Presentations:
Peters, R, Bradshaw, A.J., Petrunka, K. Nelson, G., Craig, W.M., Arnold, R., Parker, K., Kahn, S., Hoch, J., Pancer, M., Loomis, C., Belanger, J.M., Evers, S., Maltais, C., Thompson, K., & Rossiter, M. (2010). The "Better Beginnings, Better Futures" Ecological, Community-Based Early Childhood Prevention Project: Findings From Grade 3 to Grade 9. Monographs of the Society for Research in Child Development, 76(3), 1-176.
Rossiter, M. & Evers, S. (2011). Maternal overweight and obesity in relation to infant feeding practices (Poster Presentation). 2nd National Obesity Summit Montreal QC April 28 – May 1, 2011.
Rossiter, M., & Evers, S. (2010). Family-related influences on overweight and obesity among four year old children. (Oral Presentation). 3rd Conference on Recent Advances in the Prevention and Treatment of Childhood & Adolescent Obesity: Families in Focus, Hamilton ON.
Rossiter, M., & Evers, S. (2007). Prevalence and predictors of overweight among adolescents. Poster Presentation at the International Conference on Physical Activity and Obesity in Children, Toronto, ON.
Rossiter, M., Pender, A., & Evers, S. (2007). Dietary and activity behaviours and risk of obesity in adolescents. Oral Presentation at the Integrating Nutrition into Pediatric Practice. McMaster Children's Hospital, McMaster University, Hamilton, ON.
Rossiter, M., Glanville, T., Taylor, J., & Blum, I. (2007). School food practices of prospective teachers. Journal of School Health, 77(10), 694-700.