Introducing a new publication just for Mount parents and guardians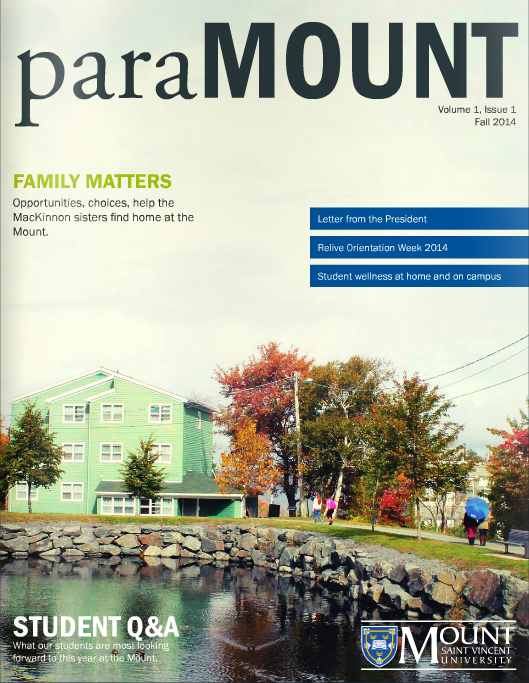 The transition to university is often a family affair. As students gear up for this exciting next phase of their lives, parents and guardians often experience a mix of pride and trepidation. The Mount recognizes that the university experience involves not just students, but families too, and seeks to engage parents in this important transition.
In keeping with this commitment, the Mount recently launched a new publication called
paraMount
. The very first issue of paraMount came out this November and you can access it and sign up to receive subsequent editions
here
. paraMount will be issued four times a year.
Said
Dr. Ramona Lumpkin
, CM, President and Vice-Chancellor of Mount Saint Vincent University, in her introduction to the first edition, "By strengthening the connection that we have with you [Mount parents/guardians], we hope that you will feel better prepared and comfortable when helping your student navigate his or her way through university. Of all the things we hold dear at the Mount, one of the most important to us is fostering a sense of family and community."
Prospective or current Mount parents and guardians are invited to join us online at
www.msvu.ca/parents
, or e-mail
parents@msvu.ca
for more information. If we haven't met already, we look forward to welcoming you to the Mount family!