Mount Child & Youth study faculty working with Indigenous youth sailing from Halifax to France aboard tall ship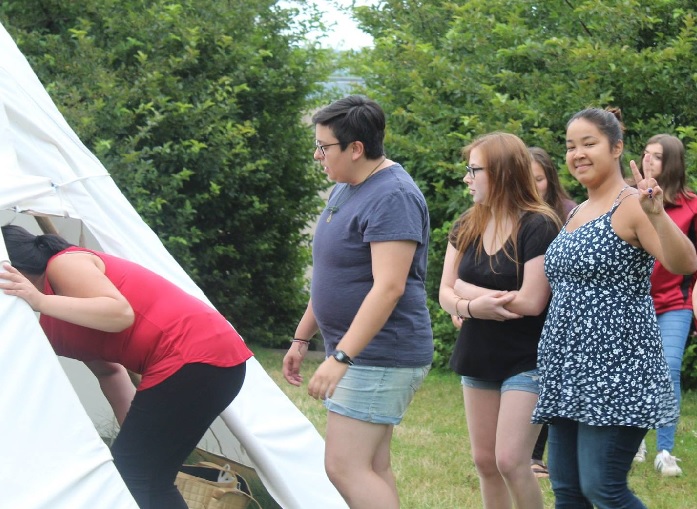 On Saturday, July 29, 2017, a special ceremony was held at the wikuom on the Mount campus to mark the start of the adventure of the Warriors of the Red Road at Sea. This group of 45 Indigenous youth from communities across Canada will embark on a once-in-a-lifetime 25-day journey from Halifax to France aboard tall ship Gulden Leeuw on August 1st.


"From the moment, they chose to submit their application, to boarding the Ship and departing from Halifax to France in August 2017 [these youth] are putting into practice the values and beliefs of traditional warrior societies: protect, care, support, stand up for and be role models." (
Read more about the youth
)
Inspired by these exceptional youth, the University pledged scholarships for the first two of the Warriors who decide to attend the Mount.
The Mount was pleased to host the group in the days leading up to their departure; the youth stayed on campus from Saturday to Tuesday.
Sharing their stories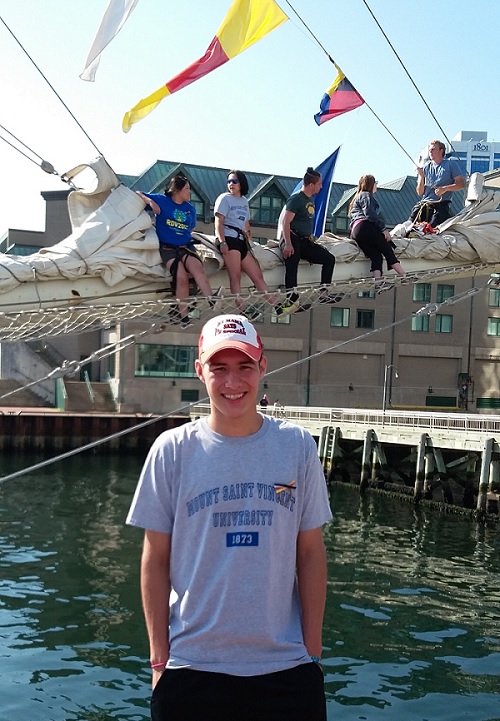 Two faculty in Child and Youth Study at the Mount are working with the youth to help document this extraordinary experience and amplify their voices by publishing a book of their voyage stories, The Collected Stories of the Warriors of the Red Road at Sea.
With the input of Aboriginal community leaders, Mount professors
Sarah Reddington
and
Shane Theunissen
have developed a journal in which the youth will record their transformative experience. Co-editors Sarah and Shane hosted a session for the youth on Sunday about their opportunity to be published. Said Sarah, "It was a terrific session and the youth are keen to share their stories at sea."
We look forward to reading about their journey, and in the meantime, we wish this inspiring group of young leaders all the best as they set sail on August 1st.

Safe travels!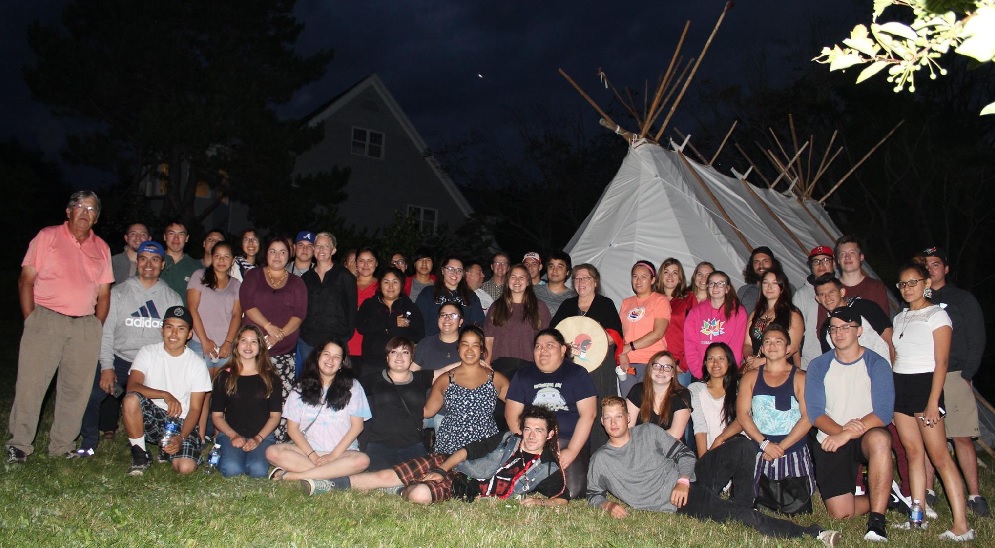 ---










Update (August 1, 2017)
And they're off!
Watch the Warriors of the Red Road at Sea set sail from Halifax Harbour on August 1.