A new way to start the day
It has been said that empowered women, empower women.
The
Centre for Women in Business
(CWB) at Mount Saint Vincent University is a testament to the value of having an empowered, female network. For more than 27 years, the CWB has been an advocate for women in business across Nova Scotia, providing opportunities and resources for women to achieve success in entrepreneurship.
Now, the CWB is expanding its network to reach even more women in business here in Nova Scotia – this time, online.
Introducing Coffee Talk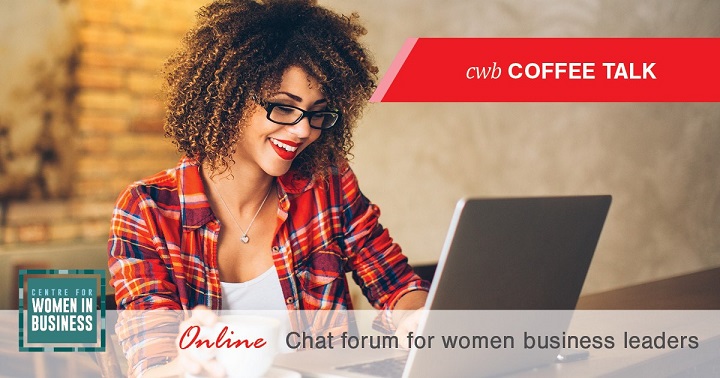 There are approximately 23,000 self-employed women business owners in Nova Scotia. Unfortunately, many of these women do not have access to a network of like-minded women to turn to for advice and inspiration.
The CWB's newest pilot program –
Coffee Talk
– intends to change this by building relationships between aspiring, start-up, and established women business owners across NS, particularly those located in rural areas.
Coffee Talk is a monthly, online program designed to connect rural women in business with each other, encourage collaborations, and improve business skills. The program will increase networking opportunities for women business owners who may not have the resources or the access to do so.
CWB Business Advisor Nora Perry has been overseeing the development of Coffee Talk.
"The idea for Coffee Talk came from the success of our monthly
networking breakfasts
in Halifax, which have resulted in many friendships and partnerships. There was a demand for women outside of the metro area and for those unable to attend the breakfasts to participate in a similar program and experience those benefits," says Perry.
Mirroring the networking breakfasts, Coffee Talk will take place in the mornings and involve facilitated discussions on timely issues and trends relating to entrepreneurship.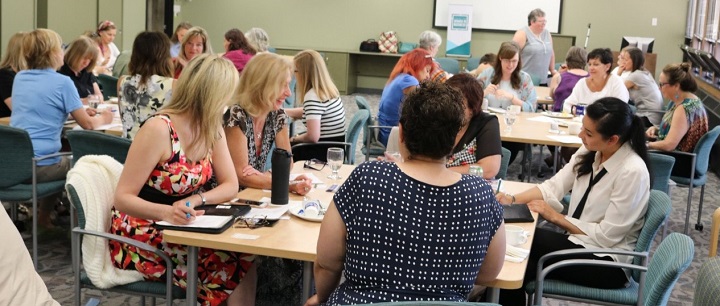 Photo: CWB's monthly networking breakfasts have always ranked among the centre's most popular networking events.


As Perry describes, "Coffee Talk allows women to begin the day by reflecting on their challenges, successes, and concerns in an inclusive and supportive environment."
Taking the time to pause and reflect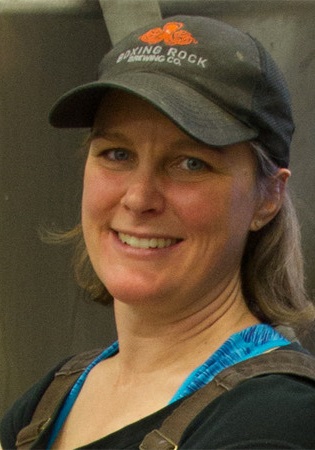 Seven years ago, Emily Tipton left behind a career in chemical engineering and community consultation to open
Boxing Rock Brewing Company
in Shelburne, NS alongside fellow engineer and friend, Henry Pedro.
Prior to opening the craft brewery, Tipton worked for the Shelburne municipality in the areas of project management and sustainable development. In her position, she was often told by community members that there was a need for more entrepreneurs in the Shelburne area. With a love for craft beer, knowledge of the chemical engineering necessary to design the product, and a desire to invest in the community, Tipton soon became a rural woman entrepreneur – and a successful one at that.
Through the recommendation of a friend, Tipton became a member of the CWB in 2017 to access business development and export resources. In fall 2019, she participated in the pilot needs assessment for the CWB Coffee Talk program.
Reflecting on the pilot sessions, Tipton believes that Coffee Talk is the perfect avenue for busy women entrepreneurs across the province. She understands the time-consuming nature of owning a business, but she also understands the importance of self-care.
"As entrepreneurs, we're constantly moving from one thing to the next. This program allowed me to take time for myself, while at the same time building relationships with women who can relate to my experiences."
Tipton has already signed up for the first session of Coffee Talk on February 13, 2020. She encourages other women in business across the province to do the same, explaining, "it's impossible to predict your next success – but, the more people you know and have connections with, the greater the chances you have to succeed."
---
Register for Coffee Talk
Coffee Talk takes place on the second Thursday of each month, from 9 to 10 a.m. The first session of Coffee Talk is Thursday, February 13, 2020. Register online.