THE TEACHING AND LEARNING CENTRE
The Teaching and Learning Centre and Online Learning is a great place to find resources about teaching. It offers resources on the design and execution of post-secondary teaching, as well as knowledgeable staff to assist you. The Teaching and Learning Centre is at the heart of many initiatives around teaching and learning at the Mount.
THE LIBRARY
The Mount library offers a variety of facilities and services to assist you with putting on excellent courses for your students:
Please contact the University Librarian, Tanja Harrison, if you have any questions or concerns regarding any library services.
THE OFFICE OF STUDENT EXPERIENCE
The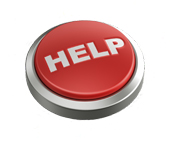 office of Student Experience is an umbrella for a variety of services aimed at ensuring that the student experience is positive and successful. Faculty may need to refer a student to one of these service providers or may wish to consult one of these service providers as the need arises.
ATHLETICS AND RECREATION 457-6420
Athletics and Recreation offers a variety of varsity athletic as well as fitness and recreation opportunities for faculty, staff, students, and members of the larger community.
HEALTH AND WELLNESS HEALTH & WELLNESS Home
Health and wellness services include:
Health Office (medical clinic): 457-6354 Health Office Home

Physiotherapy Clinic: 457-6471 Lifemark Physiotherapy Clinic Home

Confidential Counselling Services: 457-6567 Counselling Services Home

Support for faculty on how to identify and refer students for counselling: Info for Faculty
STUDENT LIFE
Housing and Financial Aid: 457-6356 Residence and Housing Financial Aid Office
INTERNATIONAL STUDENTS
The Mount is dedicated to providing the best possible experience for students and the faculty who teach them. Staff in the International Students Office provide a wide range of support services for international students including cultural and academic adjustments and language training as well as flexible support services for faculty.
STUDENTS WITH DISABILITIES 457-6567
The Mount is dedicated to adapting the academic environment for students with disabilities to provide them with equal access to opportunities for learning, while maintaining the academic standards of the University. Disability Services staff can assist students with applying for specific funding, assistive technology, self-advocacy, and establishing an accommodation plan.
A student with a disability who requires accommodation must register with Disabiltiy Services prior to receiving accommodations.
As a faculty member, if you have a student who requires accommodations, you will be contacted by Disability Services staff who will work with you on an accommodation plan for a particular student.