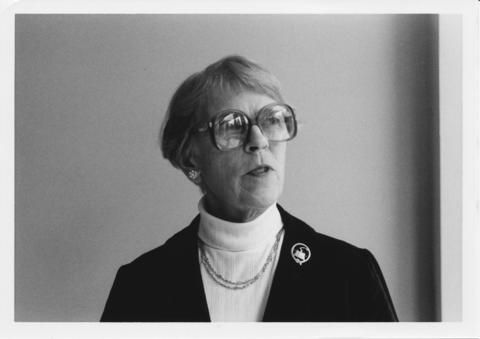 The late Dr. Mairi St. John Macdonald was a remarkable educator and advocate for mature students. She left a lasting legacy in the field of continuing education.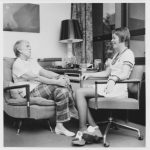 Originally from Montreal, Dr. Macdonald dedicated her life to education, specifically supporting and encouraging adult learners. She obtained a BSc in Agriculture Engineering from McGill University, an MA from St. Francis Xavier University and a PhD in Education from the University of Toronto.
From 1972 until her retirement in 1988, Dr. Macdonald served as the Director of Continuing Education at MSVU. Simultaneously, she worked as a part-time instructor in the Adult Education Graduate Program at Dalhousie University.
Dr. Macdonald's commitment to lifelong learning extended beyond her professional career. As the first National President of the Canadian Congress for Learning Opportunities for Women, she championed educational opportunities for women across Canada. She also co-founded the Ontario School Counsellors Association and the Halifax-Dartmouth Council on Continuing Education, in keeping with her dedication to providing educational opportunities for all.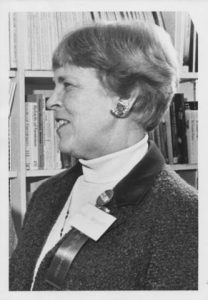 Dr. Macdonald received several prestigious honours throughout her lifetime. She garnered the Canadian Silver Jubilee Medal and the YWCA "Recognition of Women Award." She also obtained an honorary Doctorate of Humane Letters (DHumL) from MSVU for her profound impact on the field of continuing education. Furthermore, Dr. Macdonald was honoured on the Riva Spatz Women's Wall of Honour at MSVU.
Dr. Macdonald's passion for supporting adult learners and her dedication to educational opportunities for all is also celebrated through a bursary award in her name at MSVU. The bursary, established by friends, students and colleagues of Dr. Macdonald's, is given annually to a female student over thirty years of age.
---
MSVU's history is rich with the stories of countless people who've had an impact on the university and in the broader community. Over the course of 2023, we'll feature mini stories about 150 MSVU students, faculty, staff and alum. Check back often to meet more amazing MSVU people!