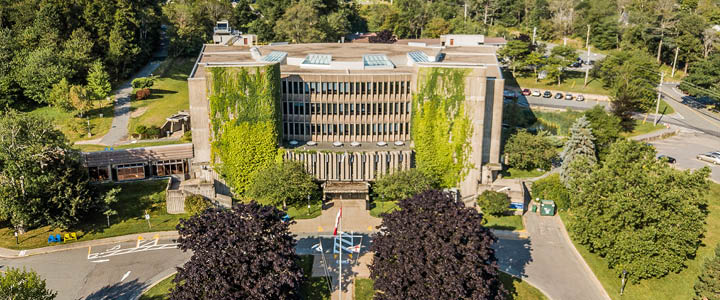 By Paula Barry, AVP Student Experience at MSVU
Well, what a way to kick off the 2019-20 academic year! Thank you for your patience as the University worked through the challenging conditions brought on by Hurricane Dorian. A big shout out to our Facilities Management, Security, Residence Life, and Chartwells staff who worked tirelessly to keep our residence students safe and sound (and fed!) both during and after the storm. These past few days have been stressful for everyone impacted – here's to getting back on track and having a wonderful school year.
While we have lots of exciting things happening at MSVU, we've narrowed it down to the top 10 student experience updates. These include some new faces on campus and an enhanced focus on diversity, inclusion and sexual violence prevention:
1. Diverse new MSVUSU executive

Pop into Rosaria to meet your diverse new MSVU Students' Union executive. This is the first time our SU executive has hailed from four different countries: President, Aaron Sheema (USA), VP Advocacy, Kenya Thompson (Canada), VP Communications, Templeton Sawyer (Bahamas), and VP Student Life, Bernard Besong (Cameroon).
Pictured above (l-r): Templeton Sawyer, Kenya Thomson, Bernard Beson, Rachel Miller and Aaron Sheema
2. New Black Student Support office space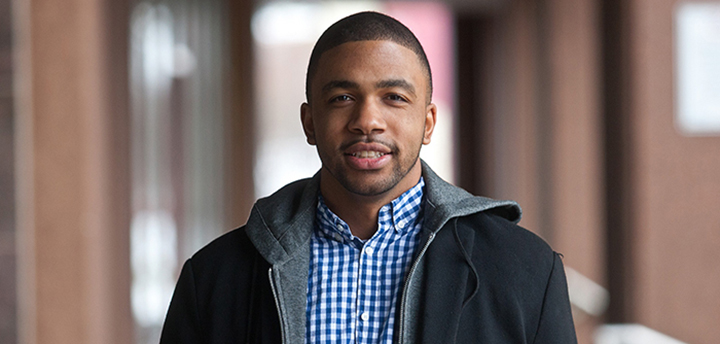 Seton 337 has been transformed into the new office for our Black Student Support Coordinator, DeRico Symonds (pictured above), as well as a student lounge. Check it out!
3. New Pride Centre space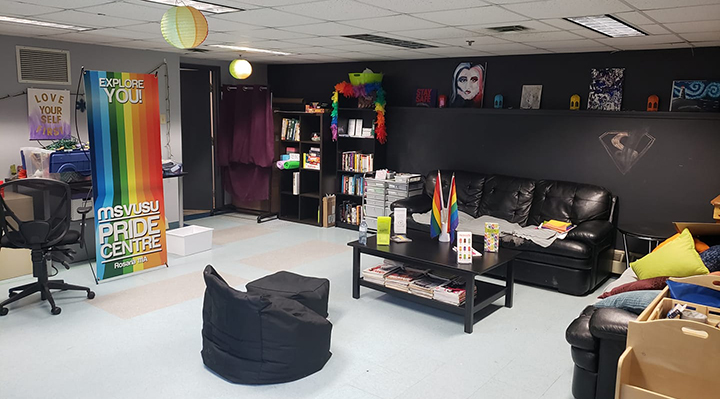 The MSVUSU Pride Centre has moved to a larger and more accessible space in Rosaria 106A (the former Wellness Centre). The Pride Centre also welcomes new Coordinator, Tara Jamieson. Pop in to see Tara and keep your eyes peeled for lots of fun events in the upcoming academic year.
4. Renovated Seton Auditorium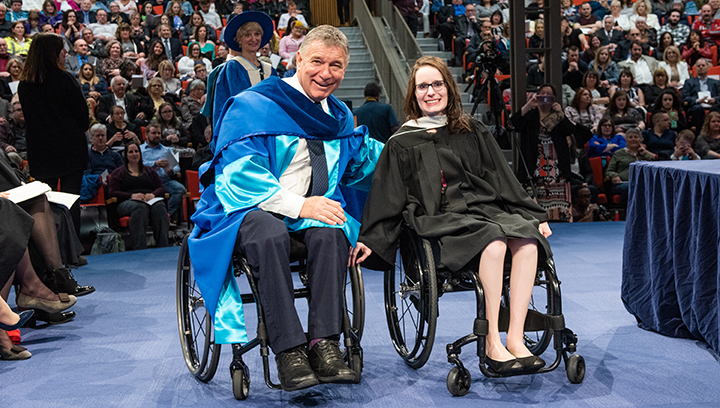 MSVU is dedicated to providing an accessible and inclusive learning environment. Have you seen the newly transformed and totally accessible Seton Auditorium? We're also happy to welcome a new Manager of Accessibility Services, Gloria Johnston.
Pictured above (l-r): Rick Hansen, MSVU Honorary Degree Recipient and Casey Perrin, MSVU grad during the 2019 Spring Convocation ceremony in the newly renovated Seton Auditorium.
5. New doctor on campus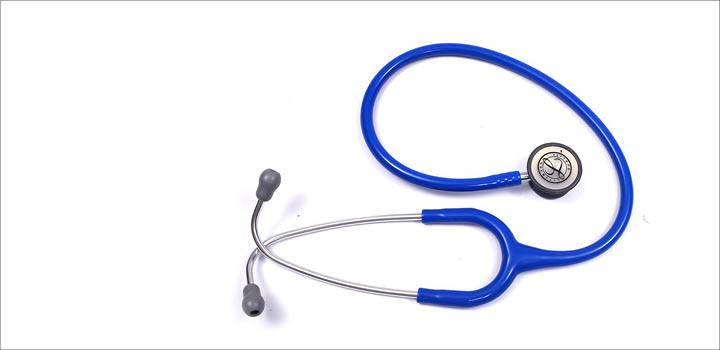 Do you need a family doctor? We've got you covered.
MSVU Health & Wellness Services
is pleased to be welcoming Dr. Andrew Cumming later this month. To add your name to the list, call 902-457-6354 and leave a message with your name, date of birth, and phone number.
6. Improved access to counselling supports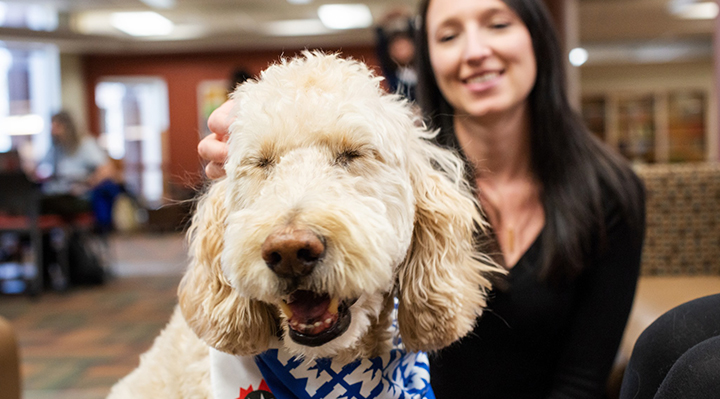 You asked, we answered. Counselling Services will soon have a new Counselling Intake Worker. With the addition of this new role, you'll have more timely access to support. Call 902-457-6567 to make an appointment. And who could forget about our adorable new therapy dog, Charlie (pictured above)! Visit the main floor of the Mount Library on Tuesdays from 12:30 – 1:30 p.m. to chill with Charlie!


7. New Centre for Academic Advising and Student Support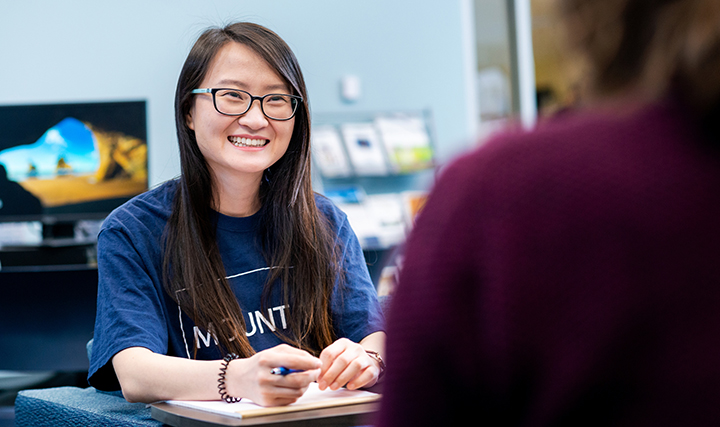 Come and experience the wide range of academic support services available to you through the
Centre for Academic Advising and Student Success
(CAASS)! From transitioning to university and developing your study skills, to helping with writing and academic advising, we're here to support your academic goals. Check out our academic advising drop-in hours on Tuesday mornings and Wednesday afternoons all semester in Seton 304!
8. Mood strolls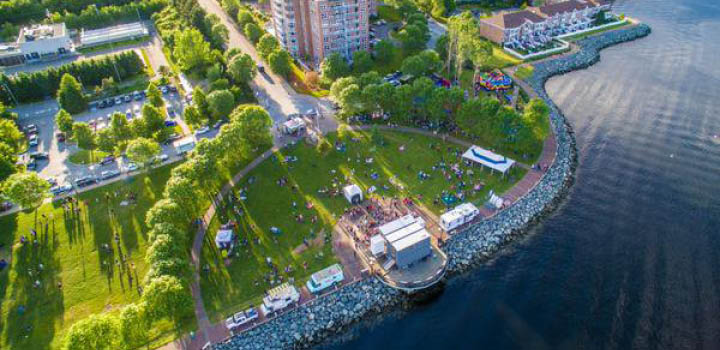 Need to de-stress? May we suggest a Mood Stroll! Boost your mood by strolling through nature. On Friday, September 13 at 12 p.m., meet in Rosaria lobby and travel together to DeWolfe Park in Bedford. Everyone welcome!
9. Continued commitment to Sexual Violence Prevention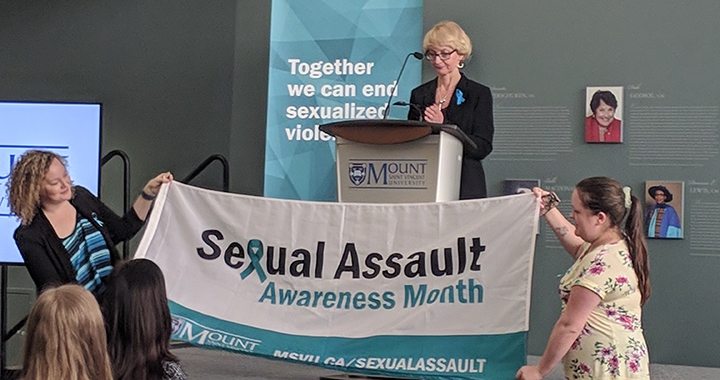 MSVU is committed to sexual violence prevention and to providing a trauma-informed, survivor-centred response. On April 1, we launched a revised Policy Against Sexual Assault. The policy, our policy guide booklet, and many other resources are available on our website. We've also teamed up with Avalon Sexual Assault Centre, Halifax Regional Police and other local universities to bring the Draw the Line campaign to Halifax university campuses. We've also created a new student position to assist the University with our sexual violence prevention initiatives.

10. New leadership team members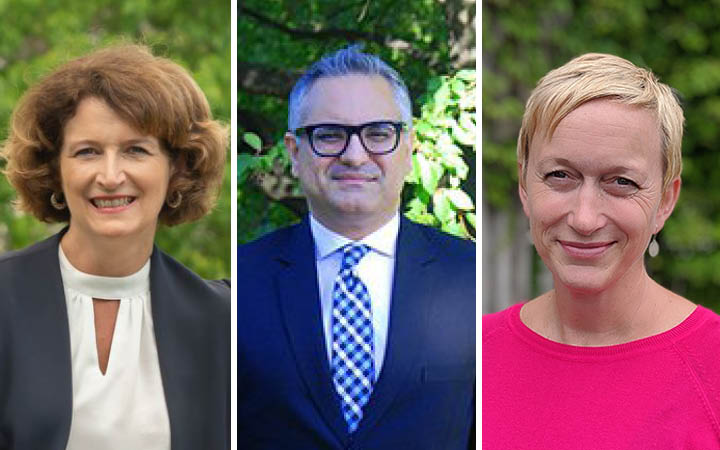 Dr. Julie McMullin
, Vice-President Academic and Provost, joined us on August 1, and
Mustansar Nadeem
, Vice-President Administration, started yesterday, on September 9.
Dr. Carrie Dawson
, our new Dean of Arts & Science, had her first day on August 1. They can't wait to engage with you!