The role of the University Research Ethics Board at MSVU
It is likely that you have read a study that has been cleared by a research ethics committee.
The primary responsibility of the Mount Saint Vincent University Research Ethics Board (UREB) is to ensure the safety and well-being of human participants. The UREB assesses all MSVU research studies that involve human participants or their data for potential risks and benefits to the participants and the community. Additionally, the UREB considers participant recruitment strategies, potential conflict of interest, methods to ensure anonymity and confidentiality of research participants, and more.
All MSVU faculty, students, administration, and staff who are conducting research with research participants must submit an ethics application to the UREB for clearance before the research begins. The UREB is authorized to review research and to approve, propose modifications, or reject any proposed research involving research participants.
The UREB is a multidisciplinary committee comprised of volunteer representatives from several MSVU Departments, including Psychology, Education, Chemistry, and Business and Tourism. The committee also consists of three external community members who represent the interests of the community outside MSVU. One of the faculty representatives on the UREB is designated as the Chair.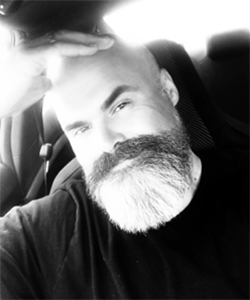 Dr. Daniel Séguin is a Professor of Psychology and the current Chair of the University Research Ethics Board at MSVU. He has been associated with the UREB in various capacities for approximately 15 years and has been Chair for the last 7 years. As Chair, Dr. Séguin is responsible for ensuring that the UREB responds to ethics applications in a timely fashion and according to all applicable regulations, guidelines and policies governing research ethics boards based upon the most current Tri-Council Policy Statement. Working closely with Brenda Gagné (Research Ethics Coordinator), he also reviews applications, proposes modifications, provides approvals, rejections, suspensions or terminations of research projects involving human participants. Dr. Séguin's own area of research interest is the impact of parenting behaviours on children. Learn more about his research work.
Brenda Gagné, Research Ethics Coordinator, is an integral member of the university's research office team. In addition to supervising research ethics at MSVU, Brenda oversees research data management, the responsible conduct of research, and animal care and use in research. Recently, in response to the Government of Canada's request to streamline COVID-19 research studies, Brenda has led the effort to prioritize ethics reviews of research on COVID-19 conducted by MSVU researchers.
The UREB is operating virtually right now, due to the COVID-19 pandemic, and continues to provide research ethics guidance and support to faculty, students and staff, including review and clearance of research ethics applications.
The Research Ethics Office is funded, in part, by the Research Support Fund.
---

We're advancing research, scholarly work and professional activity. Learn more about this MSVU Strategic Plan Theme »