While pandemic news dominated on almost every news channel around the globe this year, the variety of stories that resonated with MSVU readers shows that topics of community and levity were welcome (perhaps needed) too.
Here are the top 10 MSVU news stories of 2020 (based on page views):
In November, we shared the exciting news that we will provide a tuition-free opportunity for former youth in care to attend MSVU. We became the first Atlantic Canadian university to do so. One of the most special parts of the program is that there's no age restriction – mature students are included. We can't wait to welcome our first students through this new program in the New Year.
Part of MSVU's early response to the pandemic involved the creation of a new student relief fund intended to help students address financial burdens caused by COVID-19. The fund initially provided students with emergency bursaries to cover costs associated with housing, food, tuition, technology, mental health services and transportation. The President's Student Relief fund is now supporting students through in-course bursaries. Students in need can apply here (log-in required).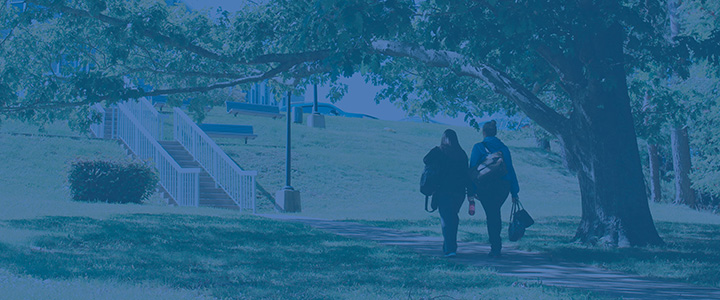 This September, the departments of Communication Studies and Family Studies & Gerontology at MSVU joined forces to offer Canada's first graduate certificate in health communication and aging. Recent events with COVID-19 have highlighted the critical link between these fields, and emphasized the importance of this inter-disciplinary expertise.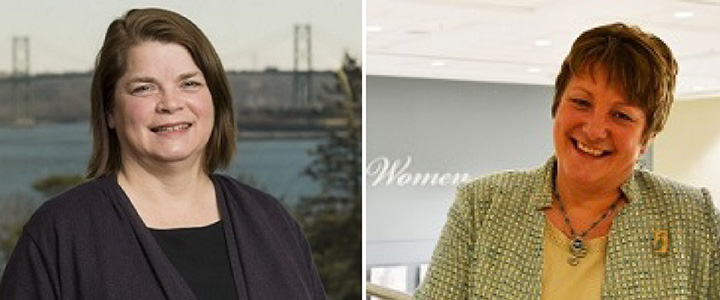 In September, MSVU launched what is believed to be the first online intro to queer or LGBTQIA++ studies course in Canada. While most Canadian universities offer a gender studies program, or courses in gender studies, those focused specifically on queer studies are not common. Dr. Brenda Hattie-Longmire of the Women's Studies Department at MSVU, and lead course developer, noted that such learning opportunities are vital to addressing the oppression and violence experienced by sexual and gender minorities around the world.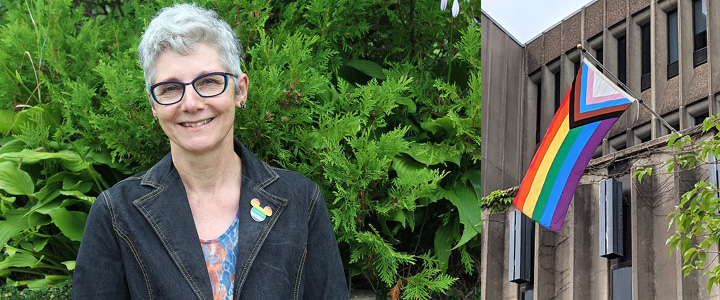 Dr. Jessie-Lee McIsaac, Assistant Professor of Education and Child & Youth Study and Canada Research Chair in Early Childhood at MSVU, and Dr. Joan Turner, Professor in Child & Youth Study, are leading a team undertaking a research effort to help inform the response to the pandemic. Dr. McIsaac, Dr. Turner and colleagues launched their study in April 2020 toward building an understanding of the impacts of COVID-19 on family life. Their aim is to inform the supports that are necessary to assist families during the pandemic and in potential future situations
Update: Co-investigators Dr. Jessie-Lee McIsaac and Dr. Joan Turner received new CIHR funding in support of this study in June 2020. Read that update here.

History professor Dr. Jonathan Roberts' new podcast was popular listening for many during the early days of the pandemic. Called "Pandemics Past and Present," the series delved into the causes and outcomes of previous global pandemics. Over eight episodes, Dr. Roberts creatively presented details of past pandemics, including through interviews with guest scholars. The series can be found on a variety of platforms – listen on Google Podcasts, Apple Podcasts, Spotify, Anchor and more.
This fall, the Faculty of Education expanded its offerings with the addition of graduate certificate and diploma programs in teaching English to speakers of other languages (TESOL). An increase in new immigrants in Atlantic Canada and across the country led to the creation of the new programs that have two separate teaching streams – one for teaching youth and one for teaching adults.

In February, we marked psychology month by spotlighting the research of Dr. Derek Fisher, one of the familiar faces behind the very popular Instagram series "Psychology Quips" (which also features psychology professor Dr. Will Shead). Dr. Fisher's research focuses on clinical neuroscience and psychopharmacology, including how drugs like caffeine, cannabis and nicotine affect the brain.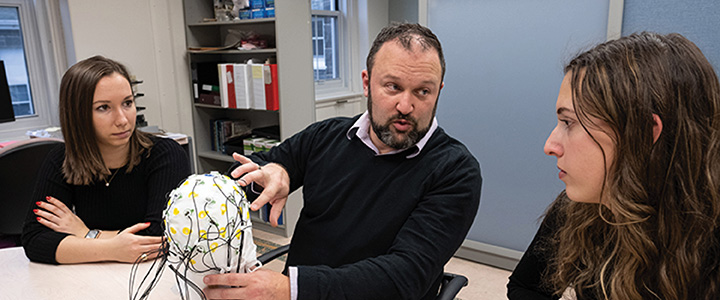 The popularity of our Pets of MSVU series this year demonstrated how much affection we hold for our furry and feathered companions (turned co-workers as many of us shifted to working from home). Though some come with cat-titude and others are relentless in their pursuit of that next game of "fetch," they've been wonderful sources of company and comfort these past many months.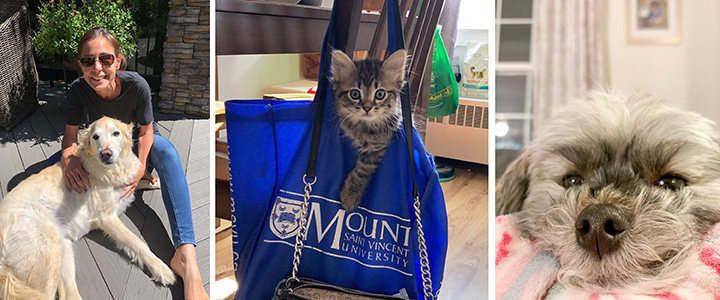 In June, we were very pleased to announce that Dr. Shannan Grant (of the Department of Applied Human Nutrition at MSVU) and colleagues received funding to continue their Two-Eyed Seeing day camp for youth. The unique camp includes activities developed using teachings from Indigenous and Western Science. Though it moved online this summer (due to the pandemic), the event still offered engaging hands-on science workshops for Atlantic Indigenous youth (in grades 7 to 12) and introduced them to the diversity that STEM fields have to offer.