The President's Prize is a special award donated by the University President that is given to members of the May and October graduating classes whose energy, generosity and commitment have enriched the University during their time as students, and who show promise that their commitment will continue as alumnae.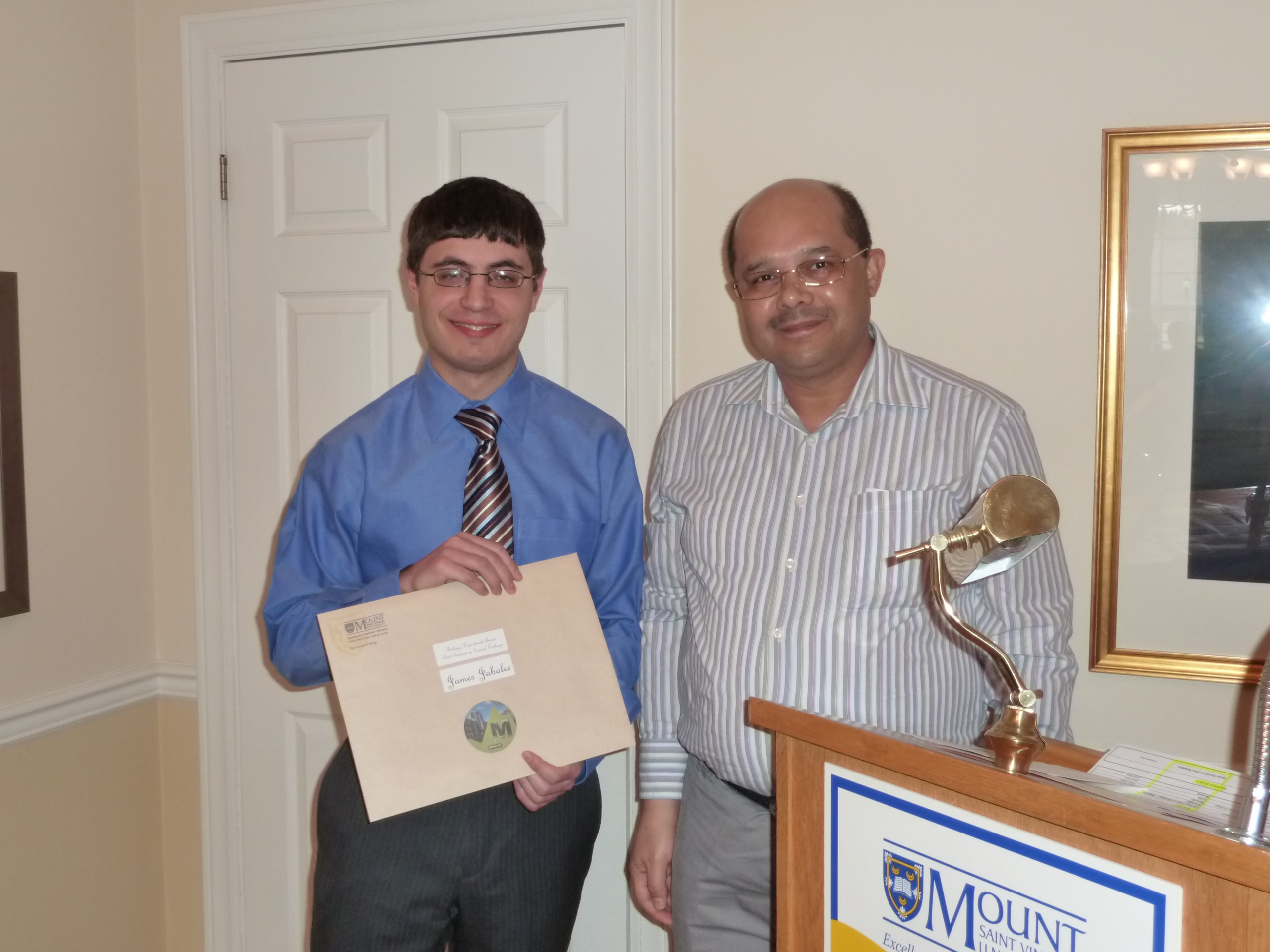 Chicken embryos, zebra fish, Mexican tetra – a typical day at the Mount for James Jabalee.
James is a recent graduate of the Bachelor of Science (Honours) program and was the well-deserving recipient of the President's Prize at the 2012 spring convocation ceremony. James' academic standing and his extra-curricular involvement have earned him a spot working with these interesting species under the supervision of Dr. Tamara Franz-Odendaal in the developmental biology lab at the Mount.
Hailing from North Sydney, James chose the Mount for a list of reasons, including the attractive scholarship opportunities and the small class sizes. When he arrived, he was in for a surprise. "I think that hill takes everyone by surprise," he laughs.
"It was the feel of the classes that surprised me the most. It wasn't like those lectures you always see on the internet, it was more interactive and the students could speak freely."
James' scholarly record is remarkable. Among the highlights, he has been on the Mount's First Class Honours List every year since 2009, and has received several in-course merit scholarships, an entrance scholarship, the Vidya Seth Endowed Scholarship, and several of the Department of Biology's most prestigious awards, including the Maud Crouse Robar Award.
Apart from these internal awards, James received two Natural Sciences and Engineering Research Council Undergraduate Summer Research Awards, as well as travel funds from Science Atlantic to present his honours thesis research at the Experimental Biology Conference in San Diego. Throughout his studies, James shared his knowledge and enthusiasm by assisting fellow undergraduates as a teaching assistant and actively participated in the Science Society. He also volunteered as a science fair judge at the National Science Fair in Prince Edward Island in early May.
"I had no idea that I was getting this award."
As for the President's Prize, he admits that he didn't see it coming, "When I went to receive my degree, Dr. Lumpkin said something about seeing me again soon. It was a great surprise." It was his lab supervisor, Dr. Franz-Odendaal who nominated James for this award, noting that he is one of the best students she has ever worked with.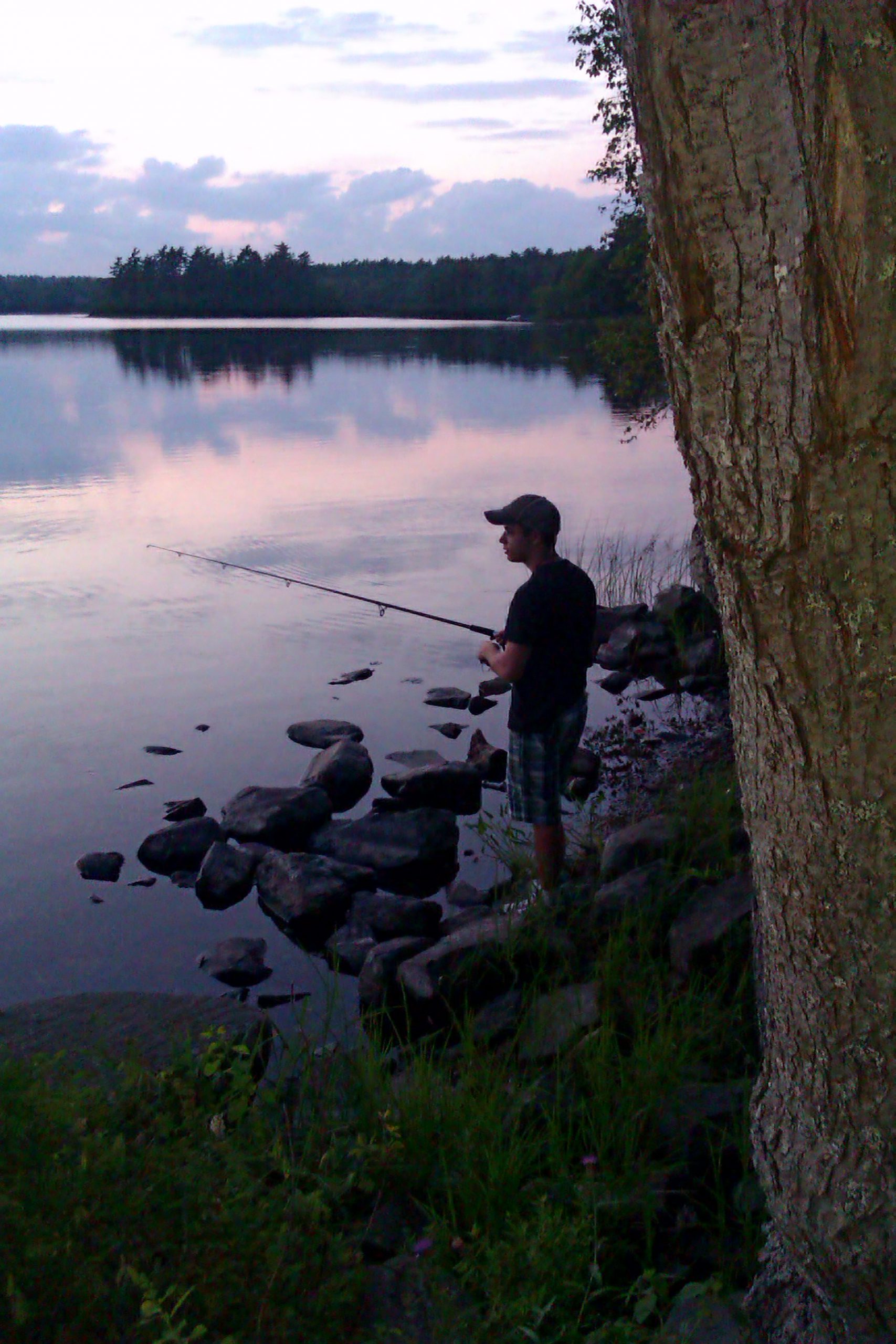 "My biggest piece of advice to potential Mount students, and to all University students, is to do what interests you," says James. "Doing something you enjoy, and that fascinates you, is, in my eyes, far more important than becoming a millionaire (though if you can do both that's great!)."
The ball really got rolling when James walked into Dr. Ron MacKay's office in his second year. "He played a large role in my university life," says James about the Chair of the Biology Department. "He was who I approached when I wanted to start in the lab but I didn't know the details. He sparked my interested in genetics and molecular biology and put me in contact with Dr. Franz-Odendaal."
James' commitment to academic excellence has earned him an NSERC post-graduate scholarship to fund his Master's Research program at Dalhousie which he began in September 2012, and we are happy to report that his work has continued with Dr. Franz-Odendaal.