"I think the Aboriginal Student Center will give everyone a little piece of home." – Jenna Marr, Public Relations Student.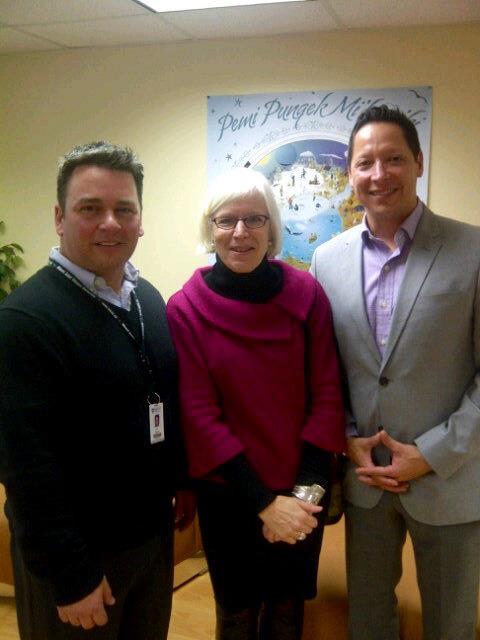 "We ask the Great Spirit to honour us with a great day," said Dr. Don Julien, Executive Director of the Confederacy of Mainland Mi'kmaq, during his prayer to celebrate the opening of the Mount's Aboriginal Student Centre on February 28th.
And it was indeed a great day for the dozens of students, staff, faculty and community who came by to visit the new space and welcome Art Stevens, the Mount's new Coordinator of Aboriginal Students who will run the centre and act as the University's ambassador for Aboriginal students.
The Aboriginal Student Centre is part of a larger strategy dedicated to creating a welcoming environment for Aboriginal students attending the Mount. The Centre was established as a physical space where students can meet and chat and also have access to a resident counsellor who can help students navigate any questions or concerns pertaining to their student life.
Dr. Julien, who received an Honourary Doctorate from the Mount in 2008, pays credit to the Mount's leadership team over the past few years, starting with interim president Alexa McDonough, for making the Centre a reality, "One of the greatest gestures was when acting president Alexa McDonough agreed to have the Mi'Kmaq Flag raised on the campus during Treaty Day Celebrations," said Julien. "It shows the respect that this campus has for the Mi'kmaq of this province and beyond." He notes that the commitment was further cemented when Dr. Ramona Lumpkin became the University's president, selecting a Mi'kmaq Advisory Committee to make impactful change for current and prospective Aboriginal students.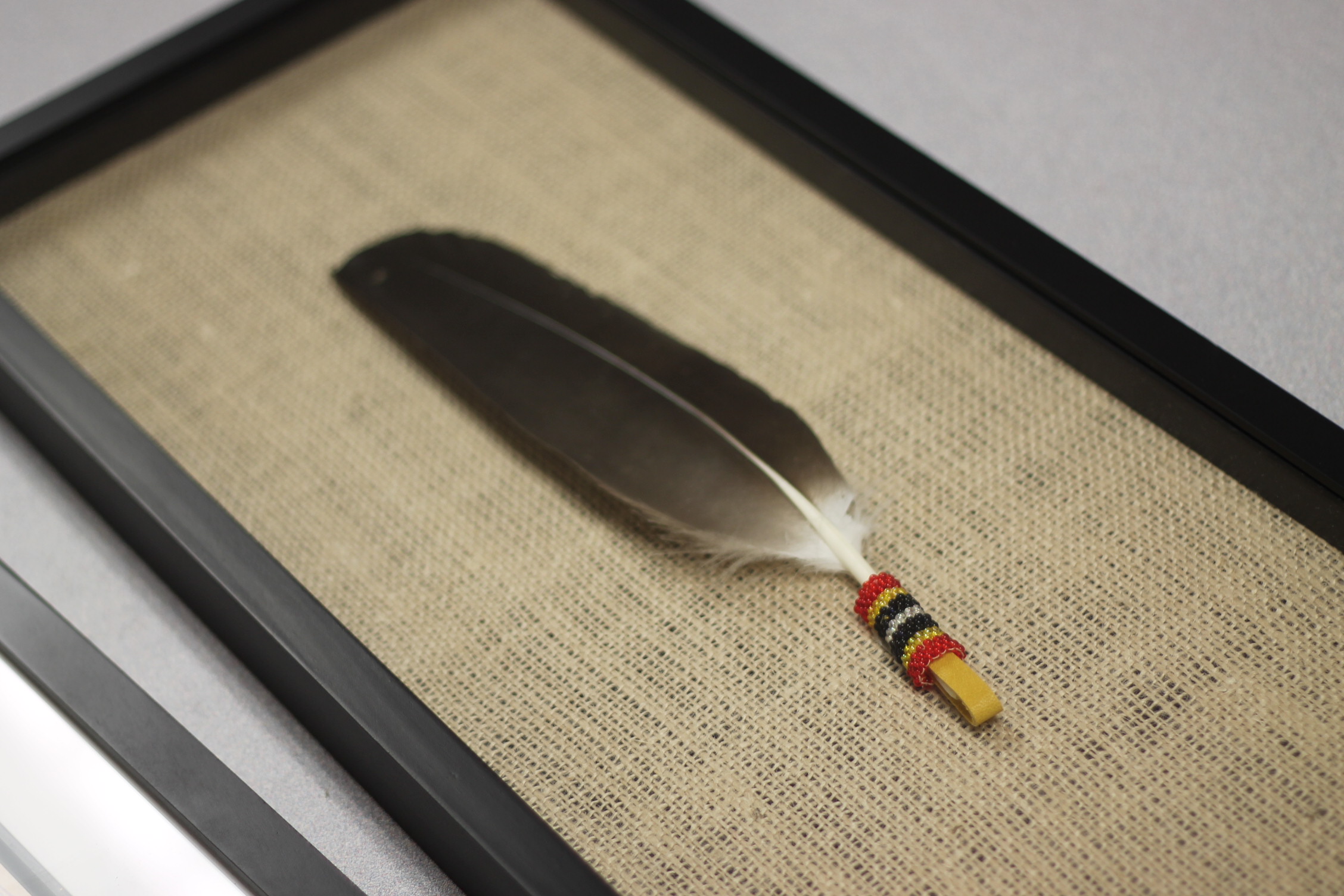 "The Advisory Committee has worked very hard to determine the necessary next steps for our campus," says Dr. Lumpkin, noting that the Student Centre was at the top of the Committee's wish list. "In addition to creating this space on our campus, we've also received a grant from the Windsor Foundation giving us the ability to branch out to other communities to determine how the Mount's team can help support their education needs."
Jenna Marr, a first year Public Relations student, attended the event and is thrilled that the Centre has come to fruition, "It's really nice to have a place on campus for all students to learn and appreciate Aboriginal cultures," said Marr. "It's a good example of the diversity we have on campus."
Those attending the opening reception at the Aboriginal Centre bore witness to some of the long-standing traditions of the Mi'kmaq culture, including the presentation of the Eagle Feather from Dr. Julien to Dr. Lumpkin, as thanks for her leadership in making the idea of the Centre into a reality.
"Of all of the birds, our Creator chose the Eagle to be the leader. We do not worship the Eagle, he is not our God. Of all the birds in creation, the Eagle flies the highest and sees the furthest of any creatures, so it is seen as the messenger to the Creator."