Event for girls, by girls
The Alexa McDonough Institute for Women, Gender and Social Justice at Mount Saint Vincent University is set to host its first-ever celebration of the UN International Day of the Girl Child featuring the stories of inspirational girls from across Nova Scotia.
When: Wednesday, October 11, 2017, 1 p.m. to 3:30 p.m.
Where: Multi-purpose Room, Rosaria Student Centre, Mount Saint Vincent University, 166 Bedford Highway [map]
Presenters will include a diverse group of nine young women representing Aboriginal girls, immigrant girls, African Nova Scotian girls, and girls of diverse socio economic backgrounds. All of the young women presenting are already working on facets of social justice.
In order of appearance: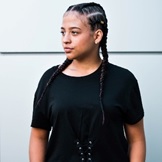 Jody Upshaw (age 14) – Singer
– Jody began her journey into the R&B/Pop music world, professionally in 2011. Shehas become a rising star in the Halifax and Atlantic Canadian music scenes. Over the past four years, she has been collaborating, developing her voice, writing, and performing with experienced artists such as Classified, Jordan Croucher, (Canadian Idol) Kaleb Simmonds, Quake Matthews, Mike Boyd, Reeny Smith, Makayla Lynn, Owen Lee, Neon Dreams, Maje, Shevy Price, TJ King, Marko Simmonds, J-Bru, Chris Iannetti and many other influential professionals in the music industry including visual directors Cazhhmere, Zsolt (Independent Muscle) and Kin Crew.
Trisha Gore (age 15) – First Nations dancer
– Trisha attends JL Ilsley High School. She was born and raised in Halifax, and her heritage is Saulteaux. Trisha dances the fancy shawl; she's been dancing since the age of 4. The fancy shawl dance is one of the newest pow wow dance styles and originates from the southern-central part of the United States. The fringed shawl worn by the young women who dance fancy emulates the wings of a butterfly.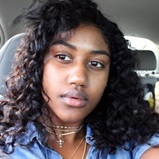 Kardeisha Provo (age 16) – YouTuber
– Kardeisha is a student athlete who is enrolled in the international baccalaureate program at Cole Harbour District High School. A proud resident of North Preston NS and a member of BYF at Saint Thomas Baptist Church. Passion is to be a voice for youth and to bridge the barriers of communication.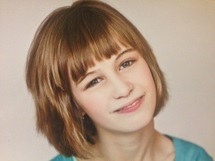 Meredith Bullock (age 17) – Poet
– Meredith is a 17-year-old girl who has cerebral palsy. She is in grade 12 at Sacred Heart School of Halifax and plans to study English and political science at university.
Stella Bowles (age 13) – Scientist and activist
– Stella prompted action for the clean-up of Nova Scotia's LaHave River, which contains alarmingly-high levels of fecal contamination. Because of her work, three levels of government have allocated $15.7 million dollars to address the problem of illegal straight pipes that still drain raw sewage from over 600 homes along the river. Stella has teamed up with Bluenose Coastal Action Foundation and together they will be starting a campaign to train other kids to become citizen scientists and test their own waterways, across the province.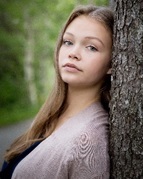 Gabrielle Trudel (age 14) – Actor/Dancer
– Gabrielle began acting at the age of eleven and quickly landed her first role on the TV series Lizzie Borden Chronicles starring Christina Ricci. Shortly after she was cast in the TV series Haven for which she won a Joey Award in 2016 for Best Young Actress. One of Gabrielle's favourite parts was acting alongside her younger sisters, Isabelle and Estelle, in the short film Ingrid and the Black Hole. Gabrielle's other passion is dance and she is hoping to pursue a career where she can do both.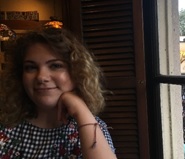 Elanya Foran (First year Mount student) – Poet
– Elanya is a first year Bachelor of Arts student at Mount Saint Vincent University. She has been passionate about feminism and women's rights since childhood. Through research and interviews, she created a video that puts emphasis on the pressing issues facing women. Her family and friends inspire her to follow her dreams and pursue a career doing what she loves.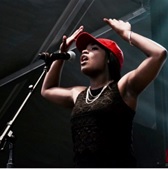 Mahalia Smith – Singer
– Born and raised in North Preston, Haliey is a young singer songwriter. She's been singing since the age of four and is excited to continue her musical journey. She's worked with a variety of different musicians and artists such as David Myles and The Trailer Park Boys, just to name a few, and has performed alongside and opened for many artists such as Reeny Smith, Anderson Paak, Classified, and Lisa Fisher. She's excited to see where this music journey takes her.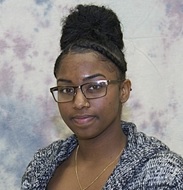 Tiona Emmerson – Visual artist
– Tiona is a grade 12 student at Citadel High and a talented artist. Her entry, a painting titled "Self Love", won the top Delmore "Buddy" Daye Learning Institute (DBDLI) Award in the 2016/17 African Nova Scotian History Challenges. Her artistic talent impressed the adjudicators. Tiona was offered a publishing internship at the DBDLI and has been busy developing and illustrating a children's book.




Additional speakers will include:
•
El Jones
, current Nancy's Chair in Women's Studies at the Mount and poet-activist; and
•
Catherine Martin
, former Nancy's Chair and a filmmaker-storyteller from the Mi'kmaq community of Millbrook.
"The International Day of the Girl Child has not yet been talked about in Nova Scotia or even nation-wide in any significant way this year or even in the last few years," says Dr. Susie Brigham, Chair of the Alexa McDonough Institute and Professor in the Faculty of Education at the Mount. "The goal of this event is to help bring awareness to challenges that girl children face, showcase some, inspire some and provide an opportunity for girls in Nova Scotia to get together."
From the UN
: "The world's 1.1 billion girls are part of a large and vibrant global generation poised to take on the future. Yet the ambition for gender equality in the
Sustainable Development Goals
(SDGs) highlights the preponderance of disadvantage and discrimination borne by girls everywhere on a daily basis."
The Alexa McDonough Institute at the Mount already hosts an annual Girls' Conference that seeks to help this generation of Nova Scotian girls develop, appreciate and celebrate their own abilities and talents and those of other girls and women, while empowering them to be a positive influence in their communities. Says Dr. Brigham, "This is a second event to meet the needs of girls who wished there was something else to interrupt the year between Girls' Conferences. We heard from many girls that they missed the Girls Conference once it was over and that a year was too long between events. This new event will provide an opportunity for girls in our region to come together again."
Media are welcome to attend the event. Media interested in attending are asked to contact
Gillian.Batten@msvu.ca
in advance.
---

Gillian Batten
Manager, Communications
Mount Saint Vincent University
902-457-6439