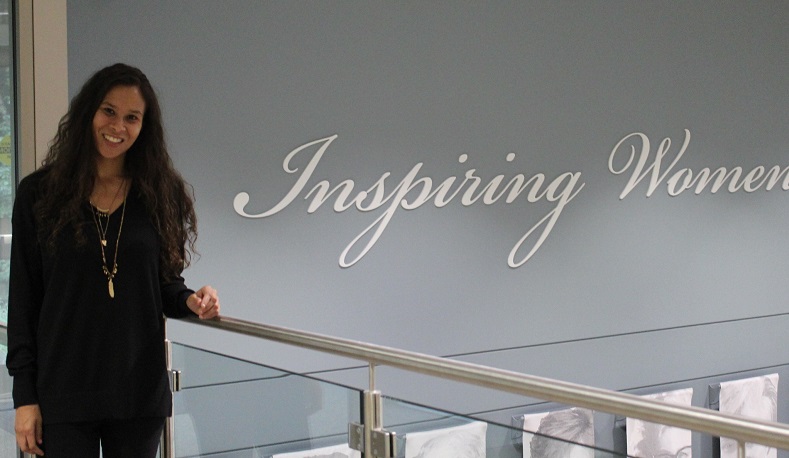 "I woke up one day with a spoken word poem in my head, but I didn't know what it was. I hadn't studied spoken word poetry in university," said El Jones, the Wales-born, now Halifax-based, poet-activist, journalist, scholar and teacher. It was early in her teaching career and it was one of her students at the time who encouraged her to bring those words to the stage at a spoken word night.
The format fit (El was National Slam Champion at the Canadian Festival of the Spoken Word in 2007 and 2008) and the words have flowed in that genre for El ever since.
Now the former Halifax poet-laureate (2013 to 2015) is taking on a new role as
Nancy's Chair in Women's Studies
at Mount Saint Vincent University – a role established in the mid-1980s by Mount honorary degree recipient and retired Canadian Senator Nancy Ruth. The Nancy's Chair is designed to raise awareness of women's issues by bringing to campus distinguished scholars in women's studies and activists who have contributed to the advancement of women. El has previously taught in the Sociology Department at the Mount.
"There aren't many women's chairs that blend academics and community. It's a very special chair in that sense," said El. "My scholarship, activism and artwork shape each other and this role breaks down the rigid barriers between these areas." The role itself had appeal, she was also drawn to the Mount by the University's strong focus on social justice.
El's career in academia began with a bachelor's degree in film studies at the University of Manitoba in her childhood hometown of Winnipeg. Following completion of a Master's in English (also from U of M), she headed east to pursue a PhD in English. In 2015, she was a Fellow of the Writing Program at the University of Iowa.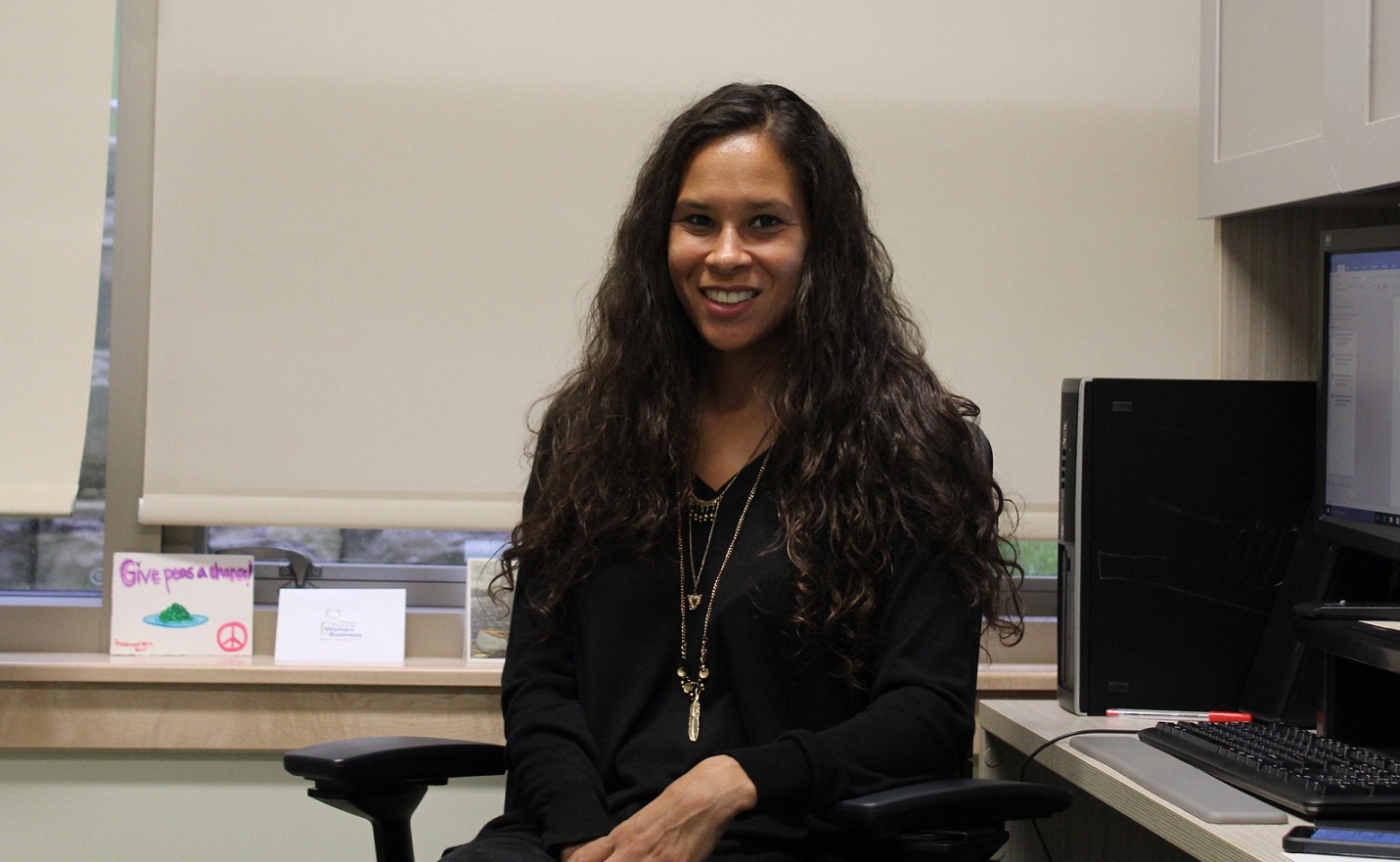 El describes her spoken word poetry as political and not always well received in the beginning. "Many people reacted badly [to my poems] at first. I was unwelcome in a lot of places. I was unwelcome in the halls of power. The communities that welcomed me were the marginalized communities – they felt a kinship with me. For many, I was too raw and too rough in the beginning."
That artistic experience ultimately shaped her activist career. "If I was going to say that nobody cared, then I had to find a community and action connection." As El notes, "It's not about righteous shaming, it's about learning. You always have to be open and humble to learning. It's ultimately about opening yourself up."
The causes closest to El's heart all have in common a focus on empowering marginalized populations, including through education. She's particularly passionate about her work with women in prison. She aims "to centre prisoners within prison activism."
El regularly spends time writing poetry with the women at the Nova Institution (a multi-level security prison for women in Truro, NS) as part of a collaborative prisoner-centred project "Notes from Prison". She also collaborates with them in the production of the "
Black Power Hour
", a radio show that "blends conscious hip hop with discussions of political, cultural, and social issues relevant to Black people." The show is broadcast on
CKDU
every Friday.
During her two-year term as Nancy's Chair at the Mount, El plans to further her work on education programs for women in prison. "It's a human right to be able to expand your mind, read and critique," she notes. El's hope is to build bridges between the Mount and centres like the Nova Institution to facilitate education at various levels for women in prison and once they are out. She's in the early stages of shaping a community research project in this vein.
As part of her new Mount role, El will also be teaching two courses in Women's Studies this year – "Women, resistance and empowerment" (WOMS/SOAN 3311) in the fall and a special topic in women's studies (WOMS 4411) in the winter, likely with a focus on narratives of freedom.
El believes in a classroom that is open and inclusive, rooted in education as a shared experience. "Softly uncomfortable" is how she describes the perfect conditions for learning – in other words, an environment in which all feel able to speak their minds and at the same time respectfully challenge and be challenged.
The lessons she aims to impart aren't just about the subject matter at hand. She also seeks to instill in her students the tools to think critically and be meaningful participants in classroom collaborations and negotiations.
Said El, "Those of us privileged to have an education should spread it as best we can."
——————————————————————————————————————————————
El's office is located in the McCain Centre (room 208B). She can be reached at
El.Jones@msvu.ca
or 902-457-6257.