Fall is a time of new beginnings not just for students, faculty and staff at Mount Saint Vincent University, but also for the University's Board of Governors.
MSVU's Board recently welcomed several new members at their first meeting of the academic year, including a new Chair, Tyrone Cotie, Vice President, Treasury and Investor Relations, Chorus Aviation Inc. and Vice-Chair Patricia Towler, President & Chief Executive Officer, Chartered Professional Accountants Nova Scotia. Tyrone has served on the MSVU Board of Governors for four years, assuming the role of Vice-Chair in 2021. Patricia Towler was appointed to the Board in 2022.
Additional new members:
Community at large representatives
Ifeanyi Emesih
Karen Hudson
Mona Power
Faculty representative
Student representatives
Alumni representative
Sisters of Charity representative
Order in Council
Vice-President Academic & Provost
Vice-President Administration
Board chairs and vice-chairs are appointed for two-year terms.
The MSVU Board of Governors includes Order in Council, community at large, alumni, faculty, student, administration and Sisters of Charity representatives. View the full list of 2023-2024 members below.
MSVU is governed using a bi-cameral governance structure consisting of the Board of Governors and the Senate (responsible for academic affairs). The MSVU Board is responsible for setting the strategic direction of the University, including governance and oversight of the University generally, its property, revenues, expenditures, business and affairs.
---
Full list: MSVU Board of Governors 2023-2024
Chair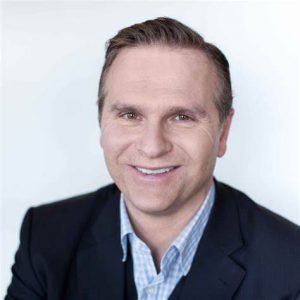 Tyrone Cotie, Vice President, Treasury and Investor Relations , Chorus Aviation Inc.
Vice Chair
Patricia Towler, President & Chief Executive Officer, Chartered Professional Accountants Nova Scotia
Chancellor
Dr. Margaret Mary Fitzpatrick, SC
President
Dr. Joël Dickinson
Vice-President Academic and Provost
Dr. Lori Francis
Vice-President Administration
Isabelle Nault
Governors appointed by the Congregation of the Sisters of Charity
S. Nuala Kenny
S. Sheilagh Martin
Joan McMullin
Rosemarie Sampson
Marie Scagliola
Governors appointed by the Governor in Council
Cherise Hart
Judith Sullivan-Corney
Governors selected by and from the alumni
Craig Ennis
Penny Henneberry
Dana Power
Governors selected by and from the faculty
Governors selected by and from the students
Xinyuan Bu
Nola Sam
One vacancy
Governors selected by the board from the community at large
Natasha Agnew
Michelle Clare
Ifeanyi Emesih
Heather Hanson
Karen Hudson
Joseph (Joe) Nahas
Thomas (Tom) Nicolle
Charys Payne
Claudette Porter
Mona Power
Glenn Squires
Hon. Diana Whalen