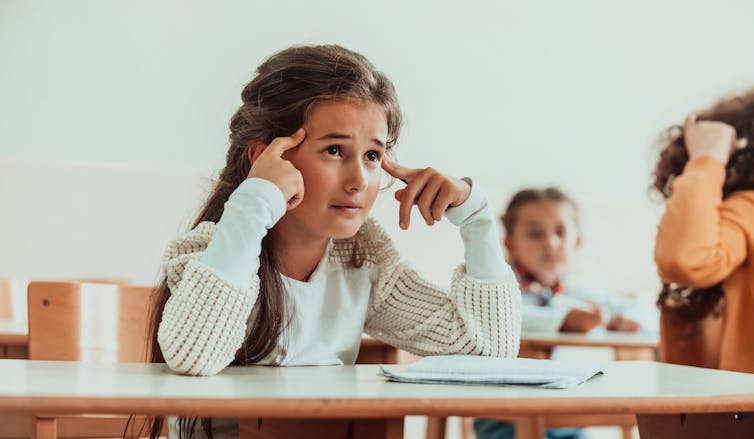 As fall school routines settle down, for many families whose children struggle with reading, it could mean another year of stress and financial burden as they navigate school systems to advocate for support.
Findings in the Saskatchewan Human Rights Commission's (SHRC) September 2023 report, "Equitable Education for Students With Reading Disabilities in Saskatchewan's K to 12 Schools: A Systemic Investigation Report" capture the social and financial challenges faced by individuals and caregivers affected by dyslexia, and also the effects on mental health. Families share difficulties they encounter in obtaining the necessary support and interventions in Saskatchewan school systems.
In 2020, the SHRC launched an investigation following a group complaint. Families of children diagnosed with dyslexia alleged their children were discriminated against based on disability and were not provided access to equitable education.
The report summarizes legal precedents outlining government and school division responsibilities relating to the education of students with disabilities, and calls for changes in teacher and student education.
Multiple provinces investigating reading
Saskatchewan isn't the first province to consider children's human rights and reading instruction. The Ontario Human Rights Commission released its "Right to Read" inquiry report in February 2022. An inquiry in Manitoba is currently underway.
The Saskatchewan inquiry gained input from stakeholders including students, families, teachers, school administrators and other professionals via discussions, and also gathered input through surveys. One hundred and eighty-three people provided information through a parent/student survey and 293 people responded to a survey for educational and medical professionals. The inquiry also conducted a review of current research related to reading instruction.
The report identifies 17 recommendations for schools and school systems, the province's education ministry and teacher education programs to consider, including issues related to classroom instruction, provincial curriculum and teacher preparation.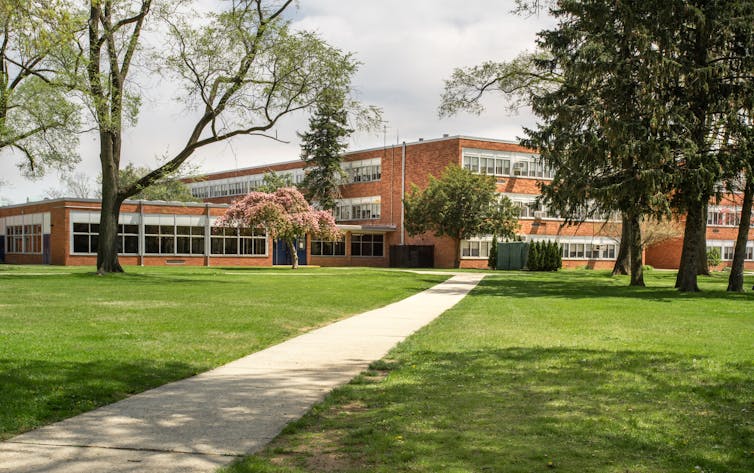 Reading landscape in Saskatchewan
It is estimated that 95 per cent of children can develop word reading skills when provided with the right support.
Saskatchewan students consistently fall short. In the most recent annual report from the Ministry of Education, only 68 per cent of Grade 3 students are reading at grade level.
The SHRC report notes "because of marginalization and structural inequality,
racialized students, Indigenous students, Métis students, multilingual students and students from low-income backgrounds are at increased risk for reading difficulties." The report calls for improvements to support all equity-deserving groups and consultation with Indigenous community members in education and learning.
Previous attempts to increase reading scores have been addressed by the province, however, provincial reading data remains relatively stable.
Current Saskatchewan provincial education plans don't include specific actions and goals related to early reading proficiency.
This is despite wide recognition that reading proficiency in the early years is strongly related to later achievement and graduation rates, and is a critical period for early intervention to prevent and address reading difficulties.
Reading instruction
The SHRC report outlines two perspectives on reading instruction. "Balanced literacy" is the type of instruction common to Saskatchewan classrooms, guided by the provincial curricula and companion documents.
This approach influences the types of books students read, assessments used to monitor reading development and intervention programs.
As the Saskatchewan report notes, the approach is about balancing "the importance of comprehending the meaning of written language … with the acquisition of a range of skills and knowledges." These could include phonics lessons (how letters represent sounds). However, in practice, students are often taught that when they come to a word they don't know they should guess, look at the picture, skip the word or think about what makes sense based on context.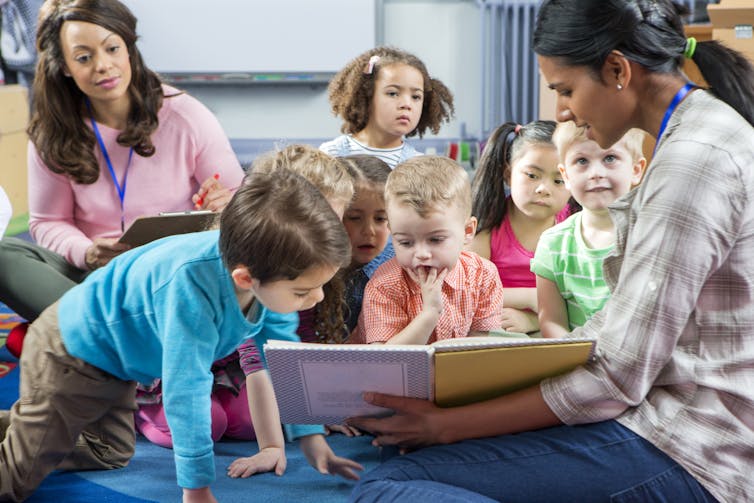 "Structured literacy" is an alternate approach. It differs from balanced literacy in that necessary skills for reading are taught explicitly. Students are introduced to these skills through a systematic progression from easier to more complex.
Learning letter patterns
This approach is recognized as more effective than balanced literacy, particularly for students who are struggling to develop reading skills. Students learn to read from texts that contain words made up of letter patterns they have been taught. Instead of guessing or skipping unknown words, they are encouraged to sound them out using their knowledge of the letter-sound connections.
The report says many educators surveyed "believed the implementation of a universal, province-wide, scientific approach to reading would be better for students as well as teachers."
This refers to following the most recent scientific evidence guiding structured literacy approaches. As one educator quoted in the report notes, this approach limits the number of students who will require additional support.
The call for Saskatchewan to embrace a structured literacy approach was one of the most common themes to emerge from the inquiry.
Updating curricula
Debates around reading instruction have a long history. Growing interest in how reading is taught has led to legislative changes in some U.S. states.
Mississippi passed the Literacy-Based Promotion Act in 2013. In the state, significant funding is used for teacher training on science-based reading instruction, literacy coaches, screening and early interventions and results show that reading scores in the state have improved significantly.
The Saskatchewan report suggests updating provincial curricula, echoing a recommendation in the OHRC Right to Read.
Ontario responded with a new language curriculum and a literacy hub to support educators in adopting a new approach to reading instruction.
Nova Scotia, Alberta, New Brunswick and the First Nation School Board in Yukon are also embracing instructional practices to include explicit and systematic instruction of foundational skills.
Teacher preparation
The SHRC commits to engaging with stakeholders. These include the faculties of education at the University of Saskatchewan and University of Regina.
Recently, two top universities for teacher education respectively in the United States (Teachers College, Columbia University) and Australia (La Trobe University), moved away from decades of instruction based on the balanced literacy model to align programs with current research.
Advocates support the recommendations proposed in the report and view them as an important step for students with dyslexia.
The SHRC suggests this is an initial stage in continued collaboration with stakeholders to further address issues related to the educational rights of children in Saskatchewan.

Andrea Fraser, Assistant Professor Faculty of Education, Mount Saint Vincent University
This article is republished from The Conversation under a Creative Commons license. Read the original article.