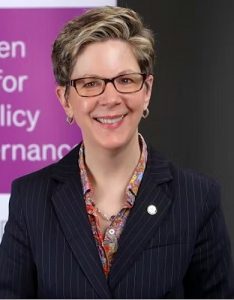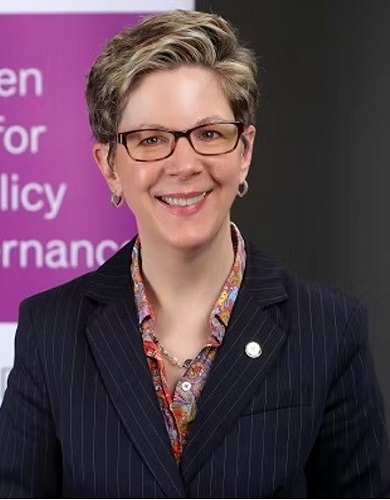 Dr. Jacqueline (Jacquie) Gahagan, PhD, Associate Vice-President of Research at Mount Saint Vincent University, is among the newest honourees to be appointed to the Order of Nova Scotia.
Lieutenant Governor Arthur J. LeBlanc, Chancellor of the Order of Nova Scotia, announced the appointments on October 4, 2023.
"These individuals have made extraordinary and long-standing contributions to their professions and communities, benefiting fellow Nova Scotians and Canadians," said Lt.-Gov. LeBlanc.
The Order of Nova Scotia is the highest honour in the Province of Nova Scotia, recognizing people in many fields of endeavour who have distinguished themselves and made lasting contributions.
Dr. Gahagan's appointment recognizes their extensive contributions in health equity research, in particular with relation to healthcare, health policy development, child welfare, older LGBT Canadians and housing, and HIV/AIDS.
Dr. Gahagan is the Associate Vice-President of Research at MSVU and a medical sociologist by training. Dr. Gahagan has engaged in research in the areas of public health and the social sciences locally, nationally and internationally. Their program of health promotion research focuses on evaluating policy and programming interventions using sex and gender-based analyses to address health and social inequities. Dr. Gahagan worked as an evaluation specialist in public health at the municipal, provincial and national levels in relation to harm reduction, HIV/HCV prevention, and tobacco use cessation prior to their academic career.
An advocate for current and former youth in care, Dr. Gahagan is currently leading two research studies to examine and evaluate the impacts of tuition waiver programs on reducing barriers to post-secondary education among former youth in care. This research involves first voice perspectives through interviews with participants (current and past) and with those who oversee these programs in Atlantic Canadian universities and colleges.
Dr. Gahagan is the recipient of numerous recognitions, including the 2022 Leadership Award presented by the Canadian Foundation for AIDS Research (CANFAR) for their outstanding leadership, commitment, and dedication to the fight against HIV/AIDS in Canada and beyond.
Dr. Gahagan is a founding member and currently serves as the Co-Director of the Atlantic Interdisciplinary Research Network for Social and Behavioural Aspects of HIV and HCV.
Dr. Gahagan is also the recent recipient of a QEII Platinum Jubilee Medal (January 2023) for their health equity work – across education, research and advocacy – to address the needs of equity-deserving communities, including 2SLGBTQIA+ populations.
Dr. Gahagan will be officially invested into the Order of Nova Scotia in a ceremony to be held on November 9.