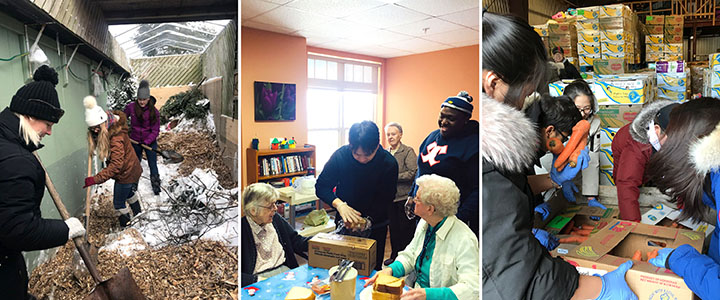 Celebrate a tradition of giving
Every year, on the last Wednesday of January (January 29 this year), the MSVU community celebrates Caritas Day. Caritas is Latin for "charity" and Caritas Day is a day set aside for charitable acts by the MSVU community – from random acts of kindness, to giving gifts of time, talent and other resources.
The fire of 1951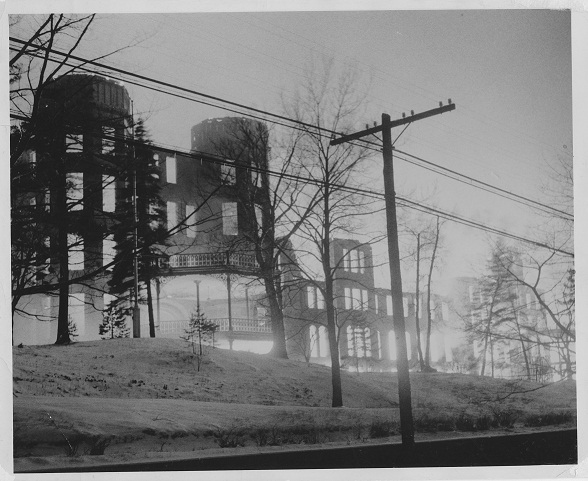 The history behind the day dates back to a devastating fire that destroyed the entire MSVU campus (just one building at the time!) in January 1951. The fire left students with nowhere to continue their education, but thankfully the residents and businesses of Halifax opened their hearts and doors to provide the students with spaces to learn.
It was this compassion and generosity that led to the creation of Caritas Day and, every year, faculty, staff and students alike are encouraged to give back to the community to help make a difference and pay forward the kindness that was shown to MSVU.
There are endless ways to give back this #CaritasDay2020, what will you do?
Use the hashtag #CaritasDay2020 on Instagram, Facebook, and Twitter and let everyone know what you're doing to help make the world a bit better.