Barry wins inaugural President's Award for Service
As the inaugural winner of the Mount's President's Award for Service, which recognizes an employee who has made a significant contribution to the Mount community, it's a given that Paula Barry is something special. What might not be obvious is just how far her reach has been, and the impact she has made on students from across the world.
"It is so rewarding to have a job that can offer an opportunity to make a difference"
Now the Manager of the Mount's International Education Centre, Paula has spent the past decade developing a strong presence for the University around the globe, and ensuring that international students are made to feel at home, "We employ philosophies and policies that make us accessible to students, such as having an 'open door policy' and a 'one stop shop' – where students can come to the Centre at anytime and get assistance with anything," says Paula. "If we don't know the answer, we pick up the phone or walk down the hall."
"I am beyond honoured and simply thrilled to be the first recipient of this award."
Paula's influence has been felt far beyond her office walls, receiving the first President's Award for Service for her contributions in several areas such as creating and chairing the International Education Committee, initiating the Student Refugee Program, and assisting the World University Service of Canada (WUSC) local committee in fundraising and advocating on their behalf. She also established the Mount's first International Buddy Program, and led the Abdille Family Initiative – an initiative that is very close to Paula's heart.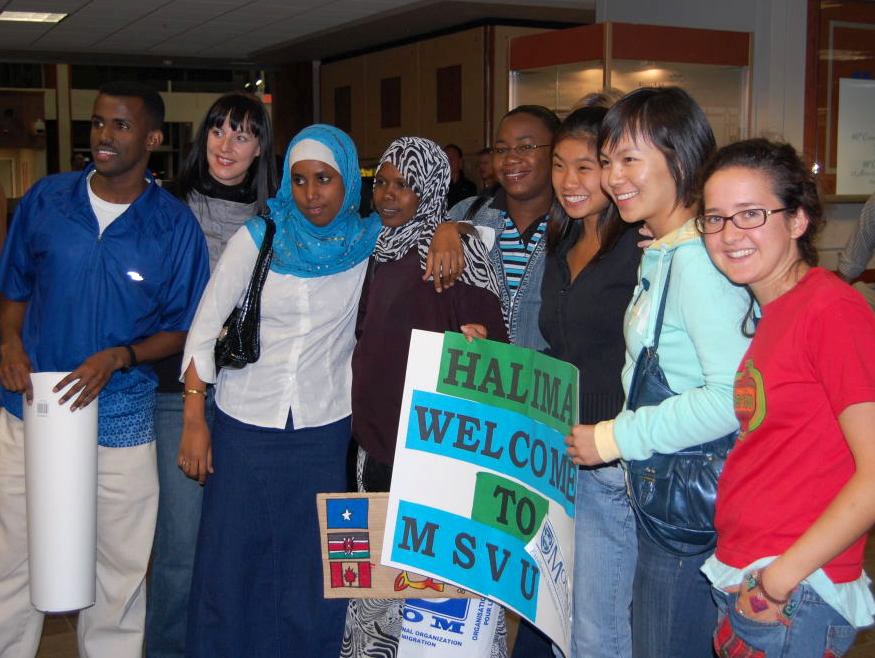 "A colleague and I began the World University Service of Canada local committee at the Mount, and with the support of our amazing Mount students, we have now sponsored five young women to pursue an education at the Mount through the WUSC refugee program," explains Paula. "All five came from a refugee camp in Kenya. Our very first student, Halima Abdille, arrived in 2008 (photo at right) and graduated in May of 2012. She and I are very close. The committee was able to sponsor her sister, Abshiro in 2011 and I'm now working with a small group to raise enough money to sponsor their mother, brother and sister for Canadian immigration, this is the Abdille Family Initiative."
"When you travel, you not only gain an awareness of other cultures, but you gain a much deeper awareness of your own culture. I would say this is true of my feelings towards the Mount as well. It is only when you are describing to a prospective student what the Mount will uniquely offer them, that you truly appreciate what is special about the Mount."
First hired at the Mount as a full-time international student advisor in 2004, Paula now leads a much more integrated centre for international support with an in-house ESL program, a more focused international recruitment strategy, an international business development coordinator, and a dynamic student exchange program – for which she is responsible. The job requires a lot of travel, which Paula is always up for, "Travelling to China for the fi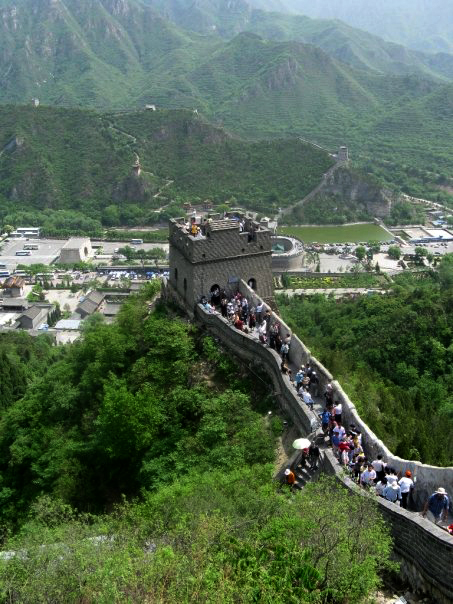 rst time in 2006 is a job highlight," says Paula. "Now we take 10 Canadian students to China each year. Many have never been on a plane, or left the province. I remember a couple of years ago we were at the Great Wall and a student asked to borrow my cell as she had promised to call her mom. She said, 'Mom, I'm at the Great Wall' and started crying. I immediately started crying too."
"The Mount is an institution dedicated to social justice and it is important that we each consider how we are helping to accomplish this mission personally and professionally."
While she is humbled by her award, and grateful for the recognition, Paula's daily inspiration to continue her work comes from the students she has met over the years. She has seen first-hand how the Mount has profoundly impacted the lives of its international students. Personally, she feels she has more to accomplish with the school and is looking forward to the possibilities the future holds, "One of the reasons I love working at the Mount is that you are not pigeon-holed within your department;there are lots of opportunities to pursue other issues you are passionate about and provide service to the Mount Community," says Paula. An example of this is her work with the Mount's Student Success Program, a class for students on academic probation, "I've been teaching the class for six years now and really enjoy it as an opportunity to be 'out of my box'."
The first winner of the President's Award for Service has set the bar high for future recipients. Her passion, dedication and quest to make sure each day counts all acts as inspiration for her colleagues and students.
Read More:
Read Binto Aden's story, a refugee from Kenya who has benefited from the WUSC Refugee Program
Learn more about the Mount's programs and resources for International students

Meet Ashley-Jane, one of Paula's colleagues in the International Education Centre