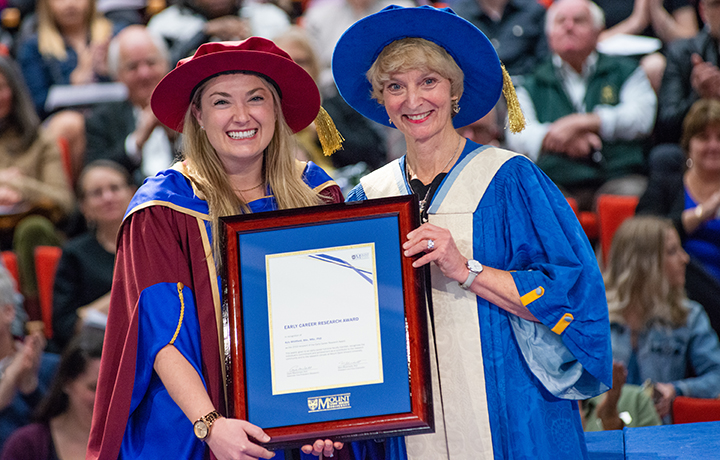 Dr. Kyly Whitfield, Assistant Professor in the Department of Applied Human Nutrition, was recently announced as the inaugural recipient of the Mount Saint Vincent University Early Career Research Award.
The award was established to recognize a faculty member at the beginning of their career who is pursuing exciting and innovative research in their field. The award aligns with the Mount's commitment to creating an engaging community of scholars. Kyly was presented with her award at the University's spring convocation.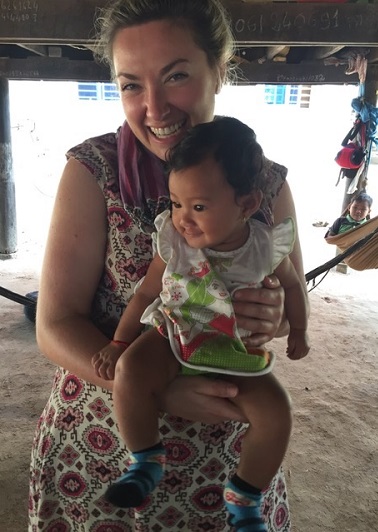 "Being the recipient of this award is extremely exciting. As an early career researcher, this signals that the university is invested in making sure the research I am a part of continues to flourish. It's also an absolute honour to be the first recipient of this award," said Kyly.
Part of the work Kyly is being recognized for is her
multi-faceted research in Cambodia
where she has been exploring food fortification as a solution to thiamine deficiency among mothers and babies. Thiamine deficiency can lead to infantile beriberi – an often fatal condition that is preventable and long ago eradicated in higher-income settings. Infants develop beriberi in the early months of life when they consume breast milk from mothers with a thiamine-poor diet.
Kyly has been the recipient of several awards and grants for her research efforts. In 2017, she was awarded
$1 million in funding from the Bill & Melinda Gates Foundation
. This grant was awarded in partnership with the Sackler Institute for Nutrition Science at the New York Academy of Sciences and has allowed her to expand her research in Cambodia.
Making positive changes
Last August, Kyly began a new study designed to determine the amount of thiamine required to optimize the nutrient transfer to a breastfeeding mother's milk with a goal of preventing infantile beriberi. She is working with more than 300 mother-baby pairs. She hopes to share results from her team's study next spring, with the dissemination of the data to start in Cambodia with the communities involved.
Building international partnerships
Another facet of Kyly's research has involved assessing salt as a possible vehicle for fortification. As part of the same study, Kyly and her team observe and weigh family's consumption of salt and other salt-containing foods to assess usual intake.
She has also been working closely with psychologists from the University of Oregon to assess cognitive impacts on children with thiamine deficiency.
"This has been an exciting new area of research for me. In 2003, there was an unfortunate outbreak of beriberi in Israel: otherwise healthy infants started presenting with neurological symptoms. The commonality among all of these infants was that they were consuming formula that erroneously excluded thiamine. I've teamed up with infant cognitive development experts to build on our understanding of thiamine's role in cognition, and explore the effects that early life thiamine exposure may have on children as they grow. We are also building capacity in Cambodia by teaching staff how to complete these cognitive and neurological assessments." This work is a testament to Kyly's commitment to interdisciplinary research sharing – an area she is passionate about.
Enhancing capacity through collaboration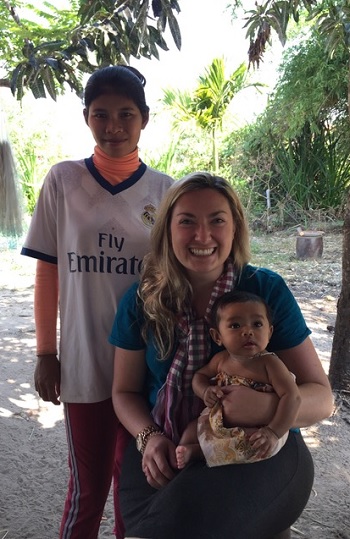 "Collaboration is key in research. There is something so special about finding other people who have common research interests but who also bring a unique skill set to the work. It allows us to make a much larger impact. We are learning from one another and also working towards a common goal."
Kyly also comments on the humanistic component of research and the lasting relationships she has formed. "Our team has built strong relationships with collaborators in Cambodia over the years. Having a voice from the government ministries that would implement any solutions we uncover means that we target solutions that are actually feasible."
She also notes the importance of the families who participate in the study. "I love watching the babies grow. The families are an essential part of our research, and their participation means that we can learn and hopefully spark changes that could affect their neighbours and communities in the future. My hope is that our research continues to make a positive impact."
Supporting students in their understanding of research
In addition to working with colleagues across Cambodia, Kyly has also involved graduate students in her research. She credits the grant from the Bill & Melinda Gates Foundation with enabling her to involve three Applied Human Nutrition graduate students from the Mount on the ground in Cambodia.
"It has been so fun watching my grad students thrive in both Cambodia and Canada. I see grad school as an apprenticeship of sorts, and I like to involve students in all aspects of the research. They are learning about the many aspects of a research study, from interview skills, how to process milk samples, measure infant head circumference and more. They have taken advantage of opportunities to engage with other researchers and are very much valued as part of the research team."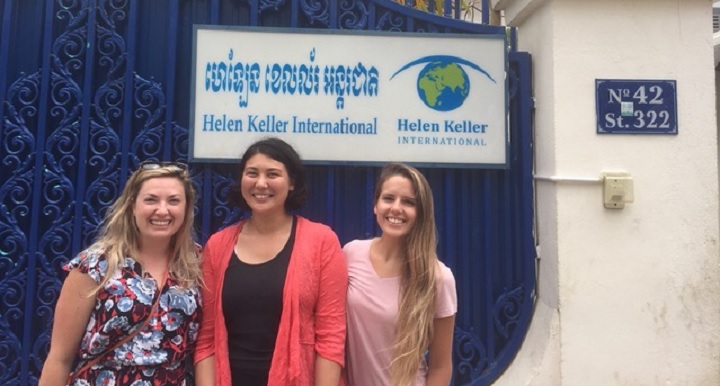 Keeping the momentum going: The next phase of her research
Moving forward, Kyly hopes to continue to build on her research by addressing some of the gaps that she and her colleagues outlined in an article published in the journal Annals of the New York Academy of Sciences – Thiamine deficiency disorders: diagnosis, prevalence, and a road map for global control programs. She is hopeful that, with continued funding, she and her research team can continue to find solutions for thiamine deficiency that work in Cambodia and in other parts of the globe.
Closer to home, Kyly has also been involved in a study funded by a Nova Scotia Health Research Foundation Establishment Grant. The team of researchers is exploring how feeding modality (breast versus bottle) may shape children's eating behaviours and caregivers' feeding practices as children develop. Kyly and her team plan to interview infant caregivers and monitor their breastfeeding and bottle-feeding practices over the first six-months. She hopes the results of her research will contribute to the messaging surrounding infant feeding best practices in Nova Scotia. (
Learn more about this study
)
Kyly's commitment to research is making an impact on many levels. Her dedication to working with colleagues globally and mentoring students along the way makes her a deserving inaugural recipient of the Mount's Early Career Research Award.
Congratulations, Kyly!