WISEatlantic alumnae set sights on Mount Science programs and careers in STEM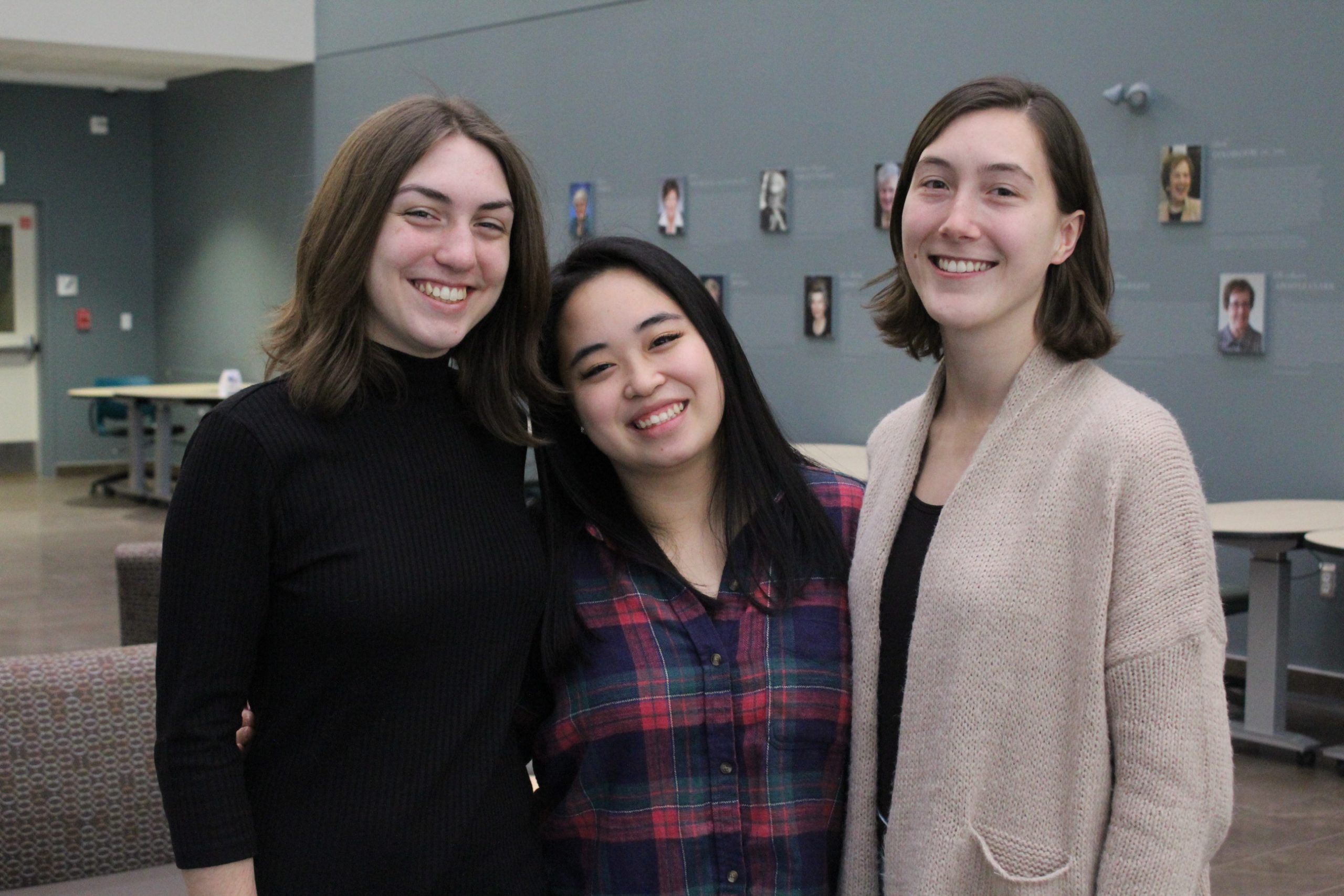 Emily Albert (Fourth year Bachelor of Science Communication), Molly Murray (First year Bachelor of Science, Biology) and Madyn Bourque (First year Bachelor of Science, Psychology) all began their Mount journeys as teenagers attending WISE events hosted annually at the Mount.
---
For science students Emily Albert, Molly Murray and Madyn Bourque, Mount Saint Vincent University felt like home long before their post-secondary journeys began.
As alumnae of the Girls Get WISE programs hosted by WISEatlantic (Women in Science and Engineering) at the Mount, the trio were introduced to the world of STEM (science, technology, engineering and math) at young ages – during high school for Emily and middle school for Molly and Madyn. Reflecting on their time in the program, each notes how WISEatlantic helped lead them to STEM-based studies and career paths, and guided them to pursue their dreams at the Mount.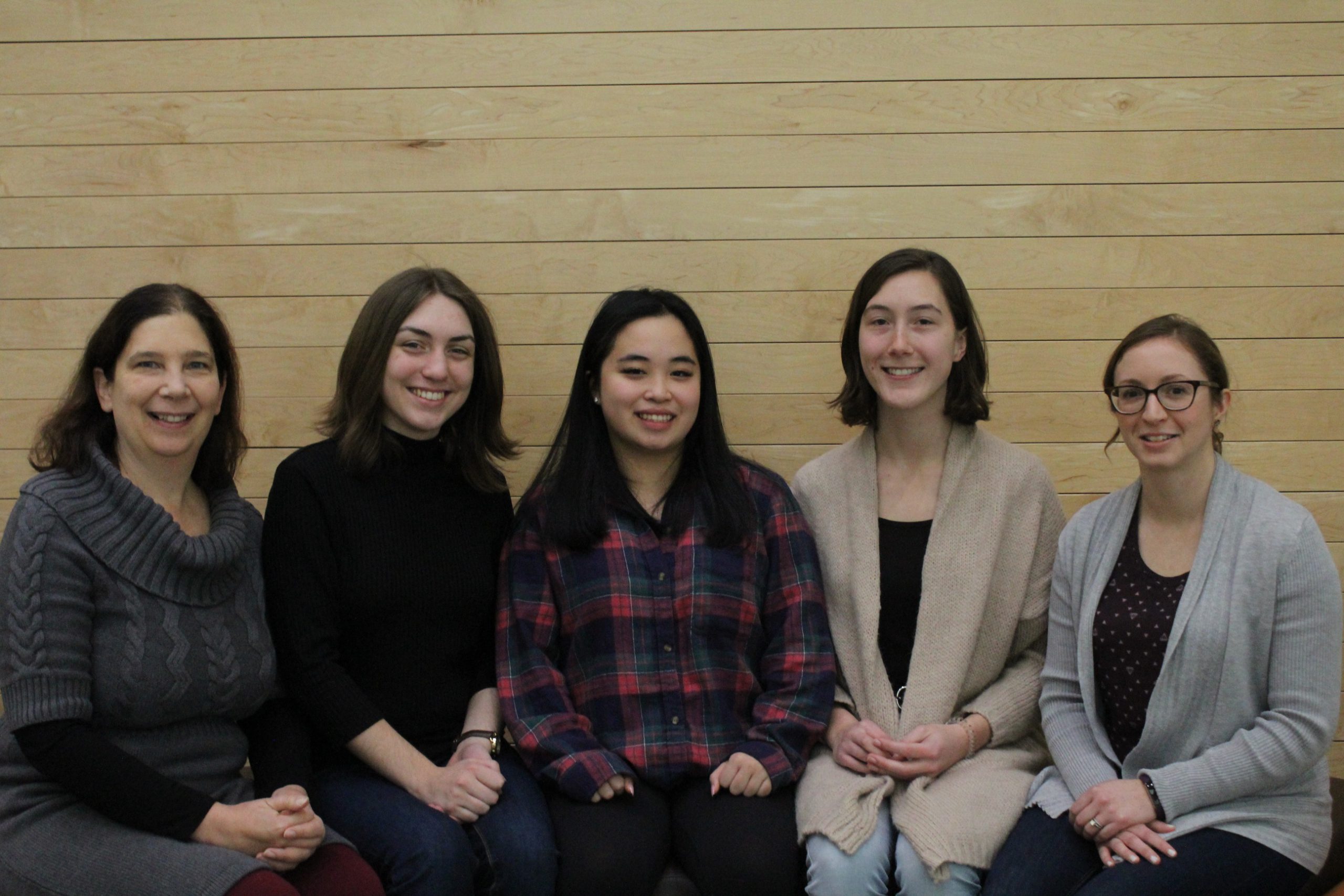 Under the direction of Dr. Tamara Franz-Odendaal, Professor of Biology at the Mount and NSERC Chair for Women in Science and Engineering – Atlantic Region, the WISEatlantic team offers science retreats and summer camps for young women that empower them to consider STEM-based careers. Participants gain hands-on experience in lab settings and connect with like-minded peers, professionals and mentors.
One of the key components of WISEatlantic programs is featuring the first-hand experiences of women role models and mentors in the STEM community. Past events have welcomed dieticians, lab technicians, researchers, medical specialists and more. Tamara says connecting young women with role models in the field is an important tool to helping attendees see themselves in STEM-based careers. "We bring in different professionals at every event so participants can see the different directions sciences can take them in – It's one of the really special things about our program."
Emily, Molly and Madyn all say their journey to Science studies at the Mount was no coincidence – the Girls Get WISE programs helped them each find their science niche and equipped them with the confidence to pursue their goals.
Emily Albert, Science Communication
Now in the last year of her Science Communication degree, Emily can see clearly how the program has impacted her. In particular, she highlights how it showed her the importance of being a role model for young women and giving back to the community.
As a recipient of the Sovereign Medal for Volunteers, an official accolade of the Canadian Honours System, and student life leader on campus, she strives to do just that. "Meeting role models at these events helped me become excited about all the possibilities of pursuing the sciences," she says. "That's something I want to be able to do for young women in my future career."
Madyn Bourque, Psychology
For Madyn, the program helped her break out of her shell and exposed her to a new areas of interest. At one of her first Girls Get WISE events, she participated in a lab that extracted DNA from a strawberry and stored it in necklace vials – a memento she keeps to this day. The experience opened her eyes to the world of research, a passion she is pursing through the lens of psychology.
With Mount-alum parents supporting her, she notes that the university has always felt like home, which made her choice to pursue science at the Mount an easy one. "WISEatlantic programs taught me to push myself to try and not be afraid to go for it," she says.
Molly Murray, Biology
First-year biology student Molly says she did not see herself pursuing sciences before attending Girls Get WISE events. It was during a weeklong WISEatlantic science summer camp that her mind changed, after being "blown away" by a fish lab that allowed participants to watch fish eggs hatch over the course of the week. The experience brought to life for her the world of science and helped her connect with like-minded peers (including Madyn, who she first met at a WISEatlantic event).
Her parents, who met as undergraduate students at the Mount, were also big inspirations. "Once I was in [Girls Get WISE], I knew this was the path for me and that the Mount was the only place I wanted to pursue science at," Molly says.
Although the WISEatlantic events they attended vary, the three share memories of labs, laughs and life changing moments. They also share in the belief that the skills they learned through Girls Get WISE programs have helped them long after the events were over. Now, each is excited to make their own mark on the world of STEM – something they are already well on their way to doing. "WISE showed me that girls can make an impact," Molly says. "We're living proof of that."
For more information on WISEatlantic and upcoming events, visit wiseatlantic.ca.