Mount Arts and Science Internship Program provides new experiential learning opportunity
One year ago, Mount Bachelor of Arts student Emma Kay made a commitment to herself to start taking more risks. The one stipulation was that these needed to be healthy risks. Kay did exactly this when deciding to pursue a 13-week internship as part of her degree. With graduation approaching and with minimal professional experience on her resume, Emma was keen to jump into the internship process. "I knew the internship experience would be a learning experience and that I would come out a stronger person with more knowledge about the workplace and the skills I have to offer."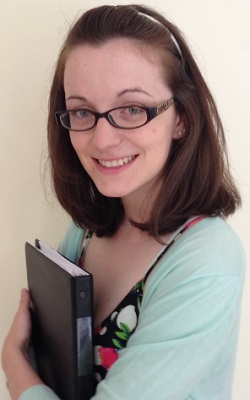 Emma is working as a Research Assistant with Stepping Stone. Stepping Stone is a not-for-profit organization that provides programming and support for women, men, and transgendered people currently or previ
ously involved in the sex industry. The experience has opened Emma's eyes to the world more broadly and to the challenges that marginalized communities face. "My experience at Stepping Stone has transformed me as a person and has been wildly out of my comfort zone. I have a deeper knowledge of marginalized communities. Things are not always black and white, there are a lot of factors to be considered."
Emma has been conducting research on the methodologies used in capturing sex workers' stories. She has been completing a literature review focusing on the use of sociological methods to study women engaged in the sex industry. Through her research, Emma has also learned that unless you are a part of these communities, it is impossible to write an article objectively. "We all have biases. If you are not closely knit to the community or a part of the community, it is difficult to understand the whole picture." Emma feels she can play a role in advocating for the rights of sex workers, but does not feel she can tell their story.
Through her internship, Emma is building her confidence and learning about how a not-for-profit organization operates. "I'm getting exposure to the many aspects of a not-for-profit and learning about governance. My supervisors have also pushed me to challenge myself and to be persistent in my research."
When asked what advice she would share with someone considering pursuing an internship program, Emma shared, "If you are nervous, don't be. Push yourself and take a healthy risk. You will learn so much about yourself and you can't put a price on the learning." Emma also encourages potential interns to tap into their networks, including professors, family members and friends when looking for job opportunities.
For now, Emma is looking forward to what her future holds and is humbled by the opportunities she has been given at Stepping Stone. "I love learning and this experience has taught me about myself and my capabilities."
Emma Kay is one of the students accepted to the
Mount's Arts and Science Internship Program
, a new program which launched in the fall of 2014. For more information about experiential learning opportunities, including the Arts and Science Internship at the Mount, visit www.msvu.ca/co-op.