Future leaders in business are uniting with current leaders in business at Mount Saint Vincent University today (October 19) for the 2023 edition of the annual Learners & Leaders Conference.
Hosted by MSVU's Department of Business and Tourism, the annual event unites students from MSVU and the Nova Scotia Community College with experienced industry professionals.
Believed to be the region's longest standing student business conference, the event is now in its 49th year – with a milestone anniversary on the horizon.
The day-long conference provides students with extensive opportunity for learning and networking. Through workshops, panels, keynotes and a networking reception, students will draw inspiration from leaders in accounting, marketing, management, entrepreneurship, communications, innovation, and tourism and hospitality management.
The Learners and Leaders Conference is part of the MSVU Business and Tourism Department's unique Learning Passport (LP) program, a robust extra-curricular program for students. Students who take part in the LP program can earn bonus points in eligible courses, not to mention gain contacts in business and excellent experience through more than 40 events a term.
Conference highlights include:
Key note: Dave Carroll, Singer-Songwriter and Professional Storyteller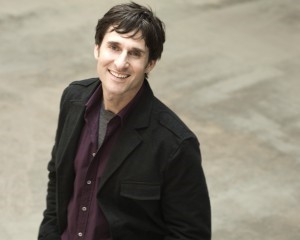 The conference will be capped off with a dinner featuring keynote speaker Dave Carroll, award-winning singer-songwriter, professional speaker, author and social media innovator.
Dave began his music career with his brother Don in the band Sons of Maxwell and has been enjoying success as a solo artist since 2008. He released his debut solo album Perfect Blue in 2008 and a second solo album in 2012 called Raincoat in Vegas.
Known as a master storyteller, Dave's incredible talent was introduced to millions when his 2009 anthem "United Breaks Guitars" became a worldwide sensation. The song chronicled his experience in the customer service process with United Airlines. His creative use of social media to share that message, has reached over 150 million people. As the #1 most watched YouTube music video in the world in July 2009, "United Breaks Guitars" has been called "one of the most important [videos] in Google's history," and became a metaphor for change and innovation.
A CEO panel featuring:
A human resources panel featuring:
An alumni panel featuring
Schedule details and presenter bios
The 49th Learners and Leaders Conference is supported by the Centre for Women in Business (located at MSVU), the AC Group, Enterprise Holdings, the Chartered Professional Accountants Atlantic School of Business, Cengage and the MSV Alumni Association.