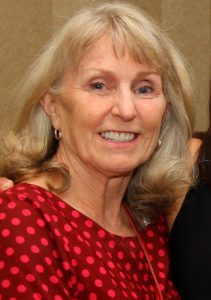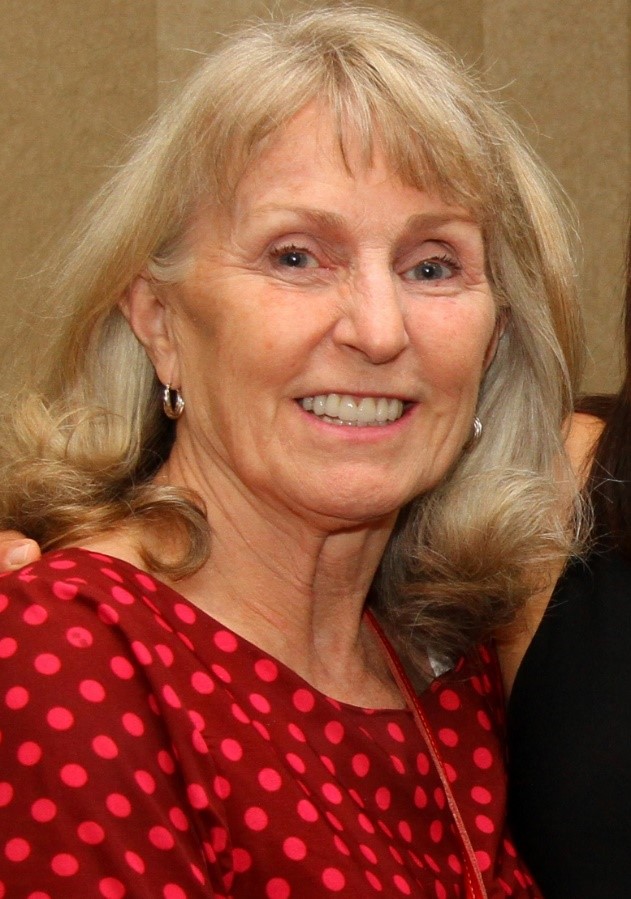 June Lumsden, the Director of Athletics and Recreation at Mount Saint Vincent University, has dedicated over forty remarkable years to building the university's athletics and recreation programs, during which time she has positively impacted the lives of countless students.
Next month, June will embark on a new journey as she retires from her position at MSVU. Her departure marks the end of an era, however, she will be leaving behind a legacy that will be forever cherished by the Mount community.
What everyone who knows June will tell you is that she's as humble as she is dedicated. It will pain her that we've published this profile. But how could we not? 😊
An inspiring community leader 
June's infectious optimism and tremendous energy have made her a force of positivity across campus. Her lifelong dedication to sports and recreation, and commitment to the success of every student, have established her as an inspirational leader at MSVU.
June has been a pioneer in the field of athletics, particularly in advocating for gender equality and inclusivity in sports. She has fiercely championed women's participation in athletics and wellness initiatives, ensuring the varsity experience is both successful and enriching for women athletes and coaches.
In recognition of her outstanding contributions, June was honoured with the prestigious Trailblazer Award at the WomenActive-Nova Scotia 2017 Trendsetter Awards. The award acknowledges women who have worked to influence systemic changes to create optimal conditions for women in girls to be active.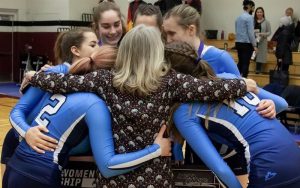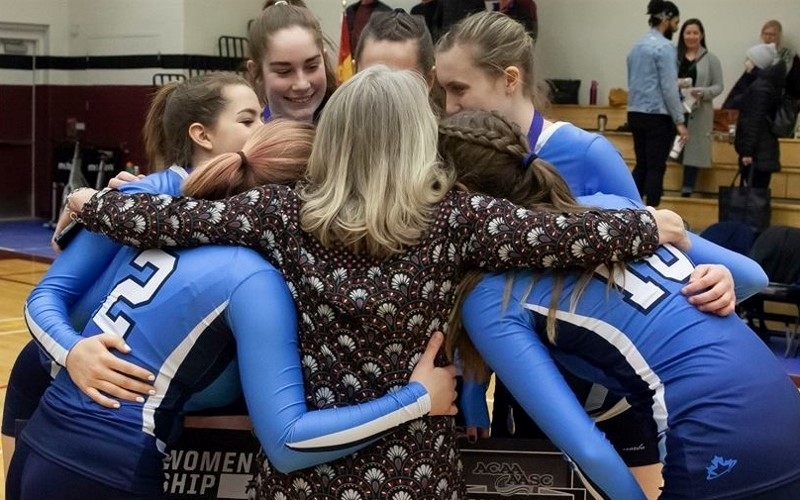 A champion among champions
During June's tenure, MSVU athletes have thrived athletically and academically. Under her leadership, MSVU teams have won an incredible 78 Atlantic Collegiate Athletic Association (ACAA) Championship titles. Moreover, hundreds of MSVU athletes have received the Canadian Collegiate Athletic Association (CCAA) National Scholar Awards for maintaining a GPA of 3.7 or higher. With June's support, the coaching staff at MSVU has been recognized with the ACAA Coach of the Year award a phenomenal 45 times.
June has been an inspiring leader and role model in many other capacities too – serving as Interim Associate Vice-President for Student Experience at MSVU during a portion of the pandemic.
Beyond campus, she served as the Atlantic Collegiate Athletic Association (ACAA) Treasurer and Secretary and was a member of several committees, including the Executive, Awards, and Return to Play Committees. She also served on the Canadian Collegiate Athletic Association (CCAA) Board of Directors.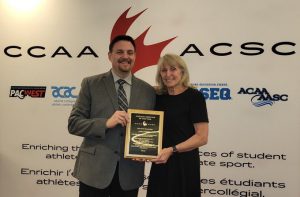 June's incredible contributions to the sports community were recognized nationally when she received the Athletic Director of the Year Award from the CCAA in both 2001 and 2022.
Her next chapter
As June begins her much-deserved retirement, the MSVU community expresses its heartfelt appreciation for her many contributions. Her passion for sports, infectious optimism, warm presence, and commitment to the success of every student will be greatly missed. Tyler Simmons, a former athlete and coach at MSVU, as well as recent Valedictorian, perfectly captured the essence of June's impact when he cited her as someone he will dearly miss and who has played a significant role in his time at university, explaining that "If you know her, you will understand why."
Congratulations on your retirement, June! We wish you all the best on your next adventure!
---
Honouring June's legacy – The MSVU Mystics Fund
June has supported and empowered student athletes to become leaders in all aspects of their lives, including sports, academics, community service, and mentorship. To honour June's incredible impact, MSVU is proud to announce the launch of the Mystics Fund, which offers financial assistance to deserving student athletes facing educational and athletic barriers. Supporting this fund will have a direct impact on current and future MSVU student athletes, enabling them to make a difference in the world for generations to come!