A Passion for Helping Students
Sophia Junfang Fu came to the Mount from China in January 2015 to pursue a Master of Education degree. She had previously received a bachelor's degree from the Beijing Language and Culture University and had worked in Beijing for seven years as an international education and immigration consultant. Working in this area fuelled her passion to help more students pursue higher education in international settings.
"My primary thought was to explore something outside my comfort zone," says Sophia. "I was super excited to be an international student in a country I had never been to, because once I had that first-hand experience, I could help more students."
From Beijing to Halifax
In researching Canadian universities, Sophia says the Mount initially stood out to her because of its location.
"I read that Halifax was the second warmest place in Canada and I believed that before I came here," she says with a laugh. "And when I looked into the Mount's Master of Education program — I read about the curriculum and introduction of the professors with their research interests, and some testimonies from graduate students — I found it quite attractive!
The Adventure and Learning Begins
Sophia didn't know a single person when she arrived in Halifax, but that quickly changed.
"At the Mount, we have a small and friendly community, so that gave me the chance to meet people in person. We could stop for coffee or tea and have a conversation, and it brought me so close to people," she says.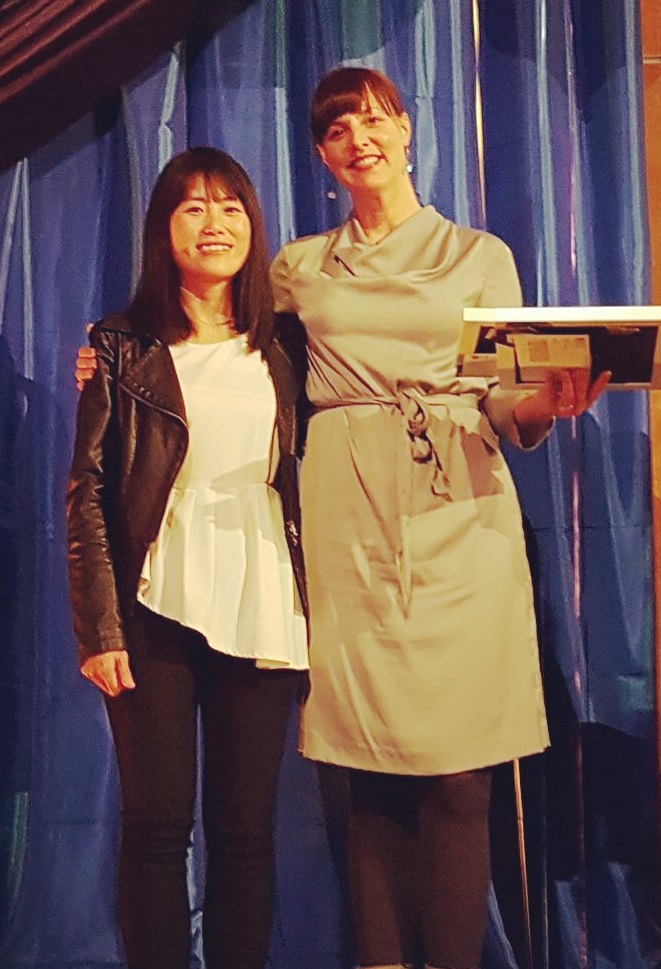 Sophia quickly threw herself into virtually every aspect of university life, participating in numerous conferences, workshops, and fundraising events. In 2017, she received the MSVU Student Experience Leadership Award.
As she had hoped, Sophia was able to gain valuable insight into the challenges and obstacles facing international students. And in 2017, she conducted her practicum at the International Education Centre at the Mount.
"We designed and organized the international student volunteer program, which aims to help international students build up their professional skills and transfer them to the workplace after graduation."
Sophia also attended events, workshops, seminars and talking circles focused on minority groups including refugees, newcomers, Aboriginal women and African Nova Scotians. She says these experiences helped shape the person she is today.
"The blanket exercise at the Aboriginal Student Centre introduced me to the history of Indigenous people and the residential schools. The talking circle taught me to appreciate the wisdom of the elders, and the display of Walking with Our Sisters brought my attention to the murdered and missing Indigenous women," she says.
In 2016, Sophia attended a conference presentation facilitated by her future thesis supervisor Dr. Susan Brigham, in which several refugee women shared their experiences by photography. Sophia says that ignited her enthusiasm to do research and seek answers and potential solutions. It also prompted her to switch from the MEd to the MAEd program.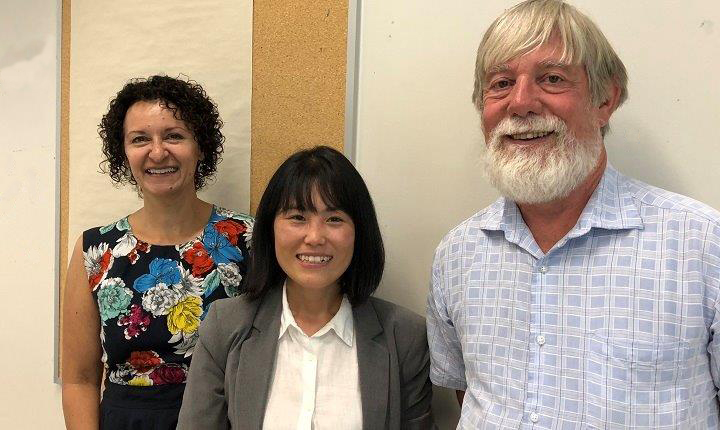 Connecting with Community
To expand her network outside the Mount, Sophia volunteered with several Halifax-based organizations including EduNova, the Metro Care & Share Society, Interfaith Harmony, Welcome BBQ Association and Dalhousie University's Loaded Ladle.
At the Immigrant Services Association of Nova Scotia (ISANS), Sophia volunteered as an ESL class assistant, where she met a large number of adult newcomers who had come to Canada as Syrian refugees.
"They left their homeland, started life in Halifax, and learned English from A, B, and C," she says. "We had a potluck at our final class, and these students brought in a huge feast and shared homemade middle eastern cuisine with everyone. Their generosity to share and their willingness to learn inspired me to be a lifelong learner."
Academic and Personal Rewards
Sophia says her Mount experience has surpassed all expectations. The support and encouragement of her professors has given her the confidence to present her research at conferences all over Canada, and the university's small size has helped her establish a circle of friends who feel like family.
"I am not rootless in this country or in this city or in this community. I am not by myself. Everyone has helped me like they would help their family. That moves me. It touches my heart."
And as for Halifax's weather, Sophia says she is embracing every season.
"I love the scenery and the peace after the snow, and even in winter there are so many exciting opportunities. I could go to the hockey game to watch the Mooseheads, I could go skating on the Oval, I could go skiing," she says. "And you feel the warmth of people from the bottom of your heart. The people are so warm and welcoming that you don't feel the cold."
In September, after being a student worker in the Registrar's Office since 2016, Sophia started working there as a fulltime records assistant, a role enabling her to continue to connect and engage with students on their academic journeys.
---
Sophia will deliver her valedictory address during the afternoon convocation ceremony on Sunday, November 4, 2018, which gets underway at 10 a.m.