Finding a sense of community in her classes has inspired Kennedy to 'pay it forward'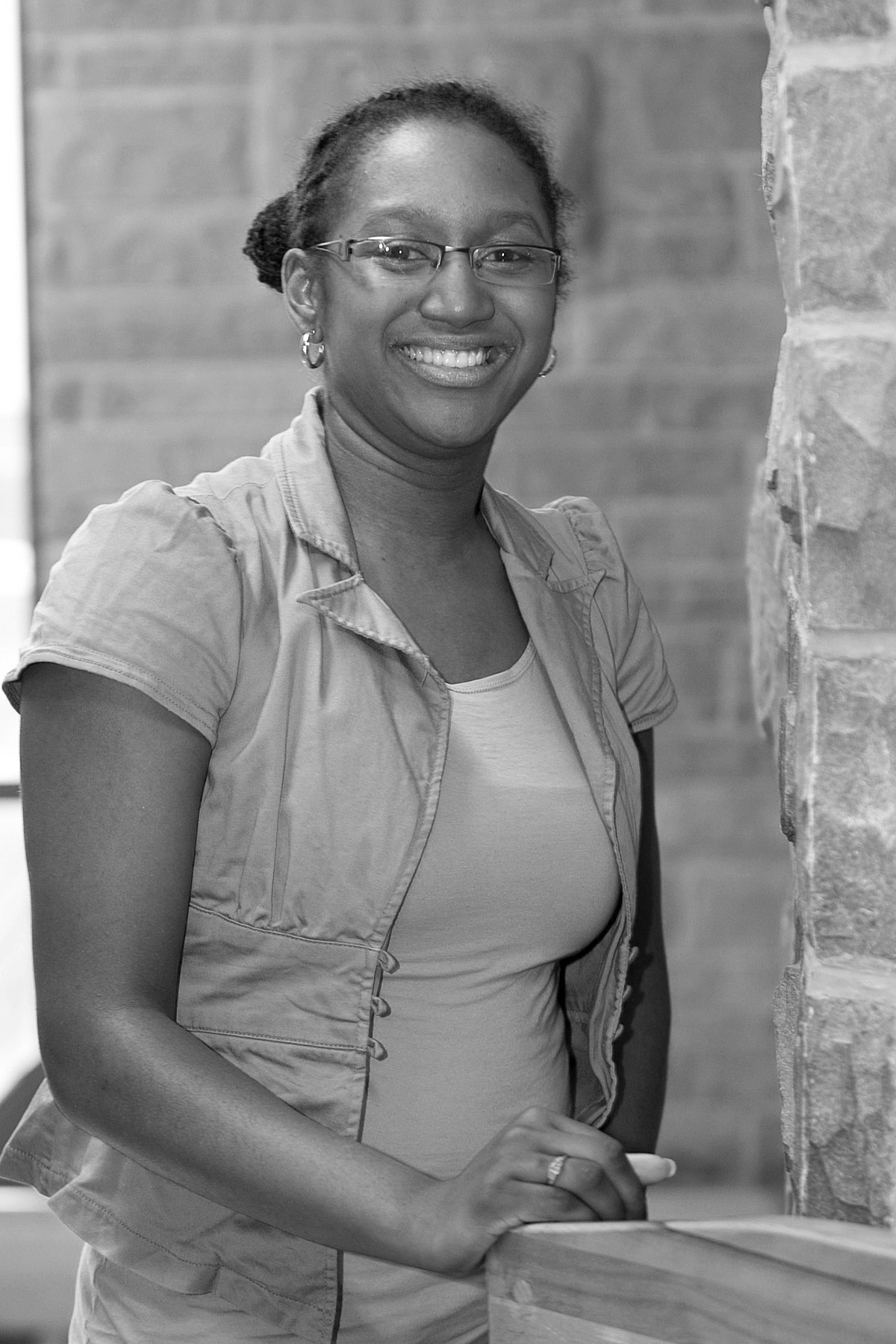 Melina Kennedy, 27, says she didn't necessarily plan on becoming a teacher. She was volunteering at a Boys & Girls club in East Preston, N.S., and tutoring when, she says, "Education found me."
Kennedy's now four years into her career teaching junior high math to French immersion students. She graduates with her master of education (MEd) in lifelong learning. She says she enjoyed the sense of community in her classes at the Mount and plans to foster the same in her own classroom. 'Community' centres students in their own environment, she explains, making them the main focus.
For her MEd practicum, Kennedy helped initiate an Africentric support group open to Mount students of African descent that continues to meet. Members talk about their experiences with stereotyping, for example, and offer advice. Incorporating Afrcentric axiology into the classroom also interests Kennedy, and became the focus of her capstone research project at the Mount. The premise is that a student's thoughts and beliefs both as learners and people are incorporated into lessons. She's used her students' interests in sports and music, for example, to facilitate learning. Kennedy happens to also share some of their passions, as she has a long history of playing and coaching amateur basketball and volleyball.
Beyond teaching full-time, mentoring other math teachers, athletics, and her own studies, Kennedy also made time to volunteer on the planning committee for the Girls 2013 Conference at the Mount, an opportunity that appealed to her because the conference was designed around youth. "I went to a lot of women's conferences but this one was the first I'd heard of for girls. With what's going on in social media, especially, I thought this was huge," she says. She chaired a session challenging girls to consider how they want to portray themselves in the media and the workplace, and worked alongside her Mount professor and advisor, Susan Brigham.
"Her (Kennedy's) insights into and knowledge of girls and young women's perspectives were very helpful. At the closing of the conference, the young women in the audience gave her an extra loud cheer of appreciation so it is obvious she is a very fine, well-loved teacher," Brigham says. "Melina's abilities to apply critical analysis to educational and societal issues, and an African-centred approach in her learning and teaching has enabled her to make a difference in all that she does. She is a giving and gracious person and her good humour is infectious."
Their respect for one another is clearly mutual. Kennedy says she considers Brigham a role model in the way that she balances her many priorities. "Like me, she's busy too. I look at her (Brigham) and think: if she can do it, I can do it," Kennedy says.
When Brigham called Kennedy to ask for her permission to nominate her as valedictorian, Kennedy says she was "freaking out" she was so honoured. The process moved quickly and Kennedy had to call upon her experience public speaking to prepare her valedictory address. It will focus on next steps. "How you take what you learned here—the theory—and put it into practice" she says. Her proud family will be there watching. As for her future plans, Kennedy says she simply wants to continue improving as a teacher.