This International Women's Day (March 8, 2016), we showcase the stories of a few of the women whose names are displayed on leaves on the recently installed Riva Spatz Women's Wall of Honour at the Mount. The Wall is named in honour of lead donor Jim Spatz's mother (Jim, who is the President of Southwest Properties, is pictured above at the wall's unveiling).
Located just outside the main entrance to the Margaret Norrie McCain Centre for Teaching, Learning and Research on the Mount campus, the Wall of Honour stands as a celebration of the accomplishments of women.
The Wall features more than 400 women – entrepreneurs, lawyers, professors, volunteers, activists, teachers, mentors, mothers, and more – who have each had a profound impact on the lives of others. A virtual wall showcases the stories of each of the women named on the physical wall – these vignettes were submitted by the individuals honouring the women and appear here as submitted.
"That was Mum"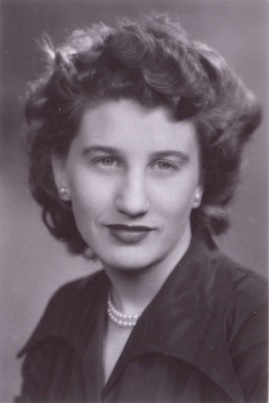 As submitted by Iris' family, including Patrick, Michelle (Sean) and Joanne (Dayle):
Ours was the safe house. You know the one that all the kids knew about, the one with the milk and fresh chocolate chip cookies. As my brother, sister and I grew, ours was also the home where our friends felt safe when their homes were not. That was Mum. Of course she could also be a real she-bear. Mess with her children and you knew the wrath of Iris.
The youngest of seven, Mum grew up in depression-era Saskatchewan. She completed her schooling in Alberta and spent two years with friends working and travelling in Europe. The Queen's coronation, mass at the Vatican, a love of travel passed down to her children.
A move to Nova Scotia in 1963 for our Dad, Edward's work, saw Mum leave family behind but never her love for them. Two cross Canada driving vacations in the 60s were proof of that. When Mum was not baking she was teaching multiplication tables, using flash cards or helping with that essay due in the morning. On rainy days everyone looked for the station wagon that would drive them safely home after school. That was Mum.
After Mum was told she had Celiac Disease, she attacked her diagnosis the same way as everything in her life, with both feet in. She was a major contributor to the newsletters and the friendly voice on the Celiac help phone for almost 25 years winning her the Lieutenants Governor's award for volunteerism.
After Dad's death, Mum continued playing bridge, enjoying the company of her great grandsons and baking for Celiac fundraisers. At the young age of 85 this dynamic woman was silenced by a stroke. She would be honoured to know her name will be forever engraved on the Women's Wall of Honour.
"A good example has twice the value of good advice"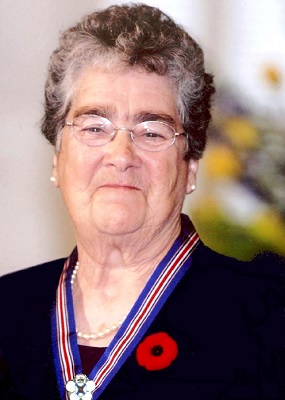 Theresa Helen McNeil, and her husband Burt, had 17 children. Widowed at age 45, Theresa was left with 13 still at home. She then obtained her driver's license and found a job to support her family. Theresa became Canada's first female High Sheriff when she was appointed to the position for Annapolis County, Nova Scotia at age 50. In 2005, Theresa received the Order of Nova Scotia.
A wonderful mother, Theresa taught everyone by her example – through a lifetime of love and service to family, church, community, co-workers, the prisoners in her care, and most fundamentally her "love of neighbour".
"A good example has twice the value of good advice" – author unknown.
(Theresa McNeil is the mother of the Honourable Stephen McNeil, Premier of Nova Scotia.)
"Motivated to serve others"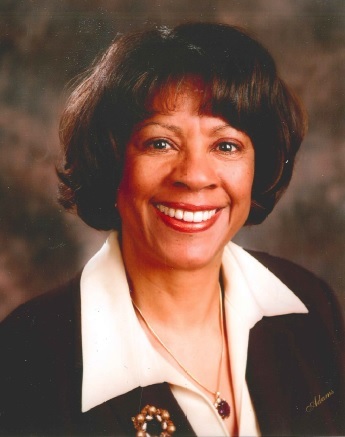 Judge Corrine E. Sparks made history when, in 1987, she became the first African- Nova Scotian to serve on the judiciary in her native province; and the first African Canadian woman to be appointed to the bench in Canada.
Her early education was in a racially segregated school in Lake Loon, Nova Scotia. In 1971, she completed her Bachelor of Arts degree at Mount Saint Vincent University. Her years of educational instruction at the Mount provided her with tremendous support and encouragement from the Sisters of Charity.
Emboldened by this affirmative educational foundation and experience she discovered while studying at the Mount, she later enrolled to study law at Dalhousie University, graduating in 1979 with a LL.B. Subsequently, many years later, she returned to Dalhousie Law School and completed her LL.M graduating in 2001.
Several awards have been received by Judge Sparks including the Canadian Bar Association's prestigious Bertha Wilson Award and the Lillian Fish Award from the National Association of the Women and the Law. During her years on the bench she has actively advanced judicial education, and has often lectured in the areas of gender and racial equality and the courts.
Judge Sparks is the eldest of nine children born to proud parents, Helen and Spencer Sparks, whose ancestry and heritage date back to the arrival of the Black Loyalists and Black Refugees as early settlers in the province of Nova Scotia.
She credits her parents as well as her teachers and professors for instilling an everlasting love of learning coupled with fostering the ability through hard work as complimentary tools in attaining her educational and professional goals. She has been, and continues to be, motivated to serve others; and, views this as the hallmark of her calling in life. Her hobbies include travelling, reading, gardening and music.
---
Interested in honouring a woman who has impacted your life? Find more information about the Women's Wall of Honour here.