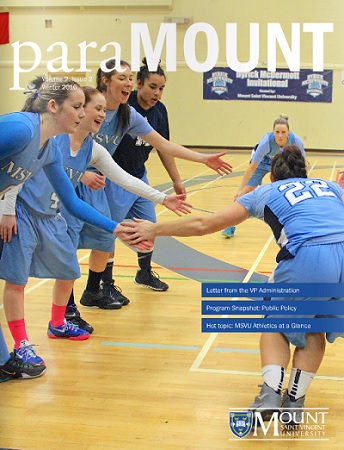 The winter 2016 edition of paraMount is hot off the press and packed with great info for future Mount parents.
Is your student considering getting involved in university athletics? Meet several Mount students who can attest to the value of being a part of a university sports team. Mount athletes are part of an athletics family that provides support for its members in all aspects of their university experience.

In this edition, you can also hear from the Mount's Vice President Administration (who happens to be a father of four university students), read about the biggest changes new students have experienced at the Mount and explore the university's Public Policy program.

As a publication designed for Mount parents, paraMount can help keep you stay connected – sign-up to receive future editions direct to your inbox.