Celebrate 30 years of African Heritage Month
A number of events will be taking place at the Mount during the month of February in celebration of African Heritage Month. Organized by Mount students of African Descent, the campus is invited to share in the activities. For more information, please contact Randy.Headley@msvu.ca.
For additional events taking place throughout Nova Scotia during the month of February, visit the African Nova Scotian Affairs website: http://ansa.novascotia.ca/events-calendar
---
February 6 – Movie Night
Hidden Colors movie showing, followed by a brief discussion. All are welcome. 5:00p.m. in the Seton Auditorium 'A'.
February 10 – Guest Speaker/Discussion: Isaac Saney
This event is hosted by the Mount's Department of History. Isaac Saney's presention, titled "Striving for Freedom: Black Nova Scotian Struggle for, and Ideas of, Self-Determination – A Contribution to Pan Africanism" will be held at 12:00p.m. (noon) until 1:15p.m. in Seton 527. (Download PDF Poster »)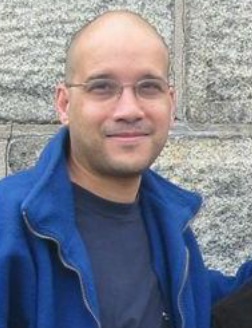 Isaac Saney has taught in the Transition Year Program for over twenty years. His PhD dissertation (From Soweto to Cuito Cuanavale: Cuba, the War in Angola and the End of Apartheid) in history at the School of Oriental and African Studies (SOAS), University of London in the United Kingdom was defended in 2013. SOAS is recognized as one the world's preeminent centers for the study of Africa. The dissertation focuses on the intersection of Cuban and southern African history. His teaching has encompassed courses on Africa, the Caribbean, Cuba, and Black Canadian history. He has published articles in several journals & magazines, including the highly respected Race & Class, Latin American Perspectives, Socialism & Democracy, Directions and Global Research. He is the author of the widely acclaimed book Cuba: A Revolution in Motion (London: Zed Books, 2004).
February 12 – Show & Tell
Students of African descent will host a show and tell in the RBC North Link from 12:00p.m. (noon) until 2:00p.m. All are encouraged to come and ask questions about the items displayed.
February 15 – Visit the Black Cultural Centre
Open to everyone, this event requires an RSVP to Randy.Headley@msvu.ca by February 13.
February 25 – Movie Night
View "White Like Me" in the Seton Cafeteria. More information will be posted around campus soon.
February 26 – Movie Night
View "Journey to Justice" in the Rosaria Student Centre. More information will be posted around campus soon.
February 27 – Wrap-up Event
This event is open to students of African Descent only. More information will be posted around campus soon.