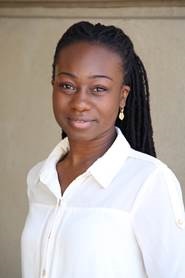 During its fall convocation ceremonies to be held on October 23, 2022, Mount Saint Vincent University will recognize the achievements of several hundred students and bestow an honorary degree on Dr. Eugenia Addy, a celebrated leader in STEM education and community advocacy.
Dr. Addy is an educator, speaker, community organizer and advocate who is passionate about creating meaningful opportunities for youth to achieve their full potential.
She is the CEO of Visions of Science, a charitable organization dedicated to transforming communities, society, and the planet through equitable access to STEM. In her role, she leads the organization in facilitating community-based youth engagement, strengthening youth support networks, and advocating for broader systems change. Dr. Addy has more than 15 years of experience working with youth and developing engagement programs for several different communities across the Greater Toronto Area.
As a thought leader on topics related to STEM education and community development, Dr. Addy is also a respected public speaker, including on the TEDx stage, and she's been featured by many media, such as Toronto Life, The Toronto Star, The Globe and Mail, and the CBC. She also acts as an educational consultant, subject matter expert, and on-air personality for STEM-focused media initiatives with TVOKids and the CBC.
She holds an honours bachelor's degree in Chemistry and Biology and a PhD in Chemistry from the University of Toronto. Dr. Addy is a board member for the Ontario Science Centre, the Toronto Foundation, and the Telus GTA Community Board.
Convocation Ceremony Details
Dr. Eugenia Addy will be honoured during the convocation ceremony taking place at 2 p.m. on Sunday, October 23. Convocation ceremonies will be held in the Seton Academic Centre Auditorium and will be livestreamed on YouTube and Facebook.
About the degree of Doctor of Humane Letters, honoris causa
Mount Saint Vincent University recognizes distinguished individuals whose accomplishments are consistent with the mission of the university by granting the degree of Doctor of Humane Letters (honoris causa) – an honour which can only be bestowed by the University Chancellor at the request of Senate. The university honours worthy recipients who have contributed to the betterment of society and humanity in any field, but in particular, improvement of the status of women, contribution to higher education, humanitarian and social service, involvement with and fostering of culture and the arts, or leadership in a field of endeavour. The convocation at which the degree is awarded is greatly enriched by the presence of honorary graduands who share the joy of the occasion.